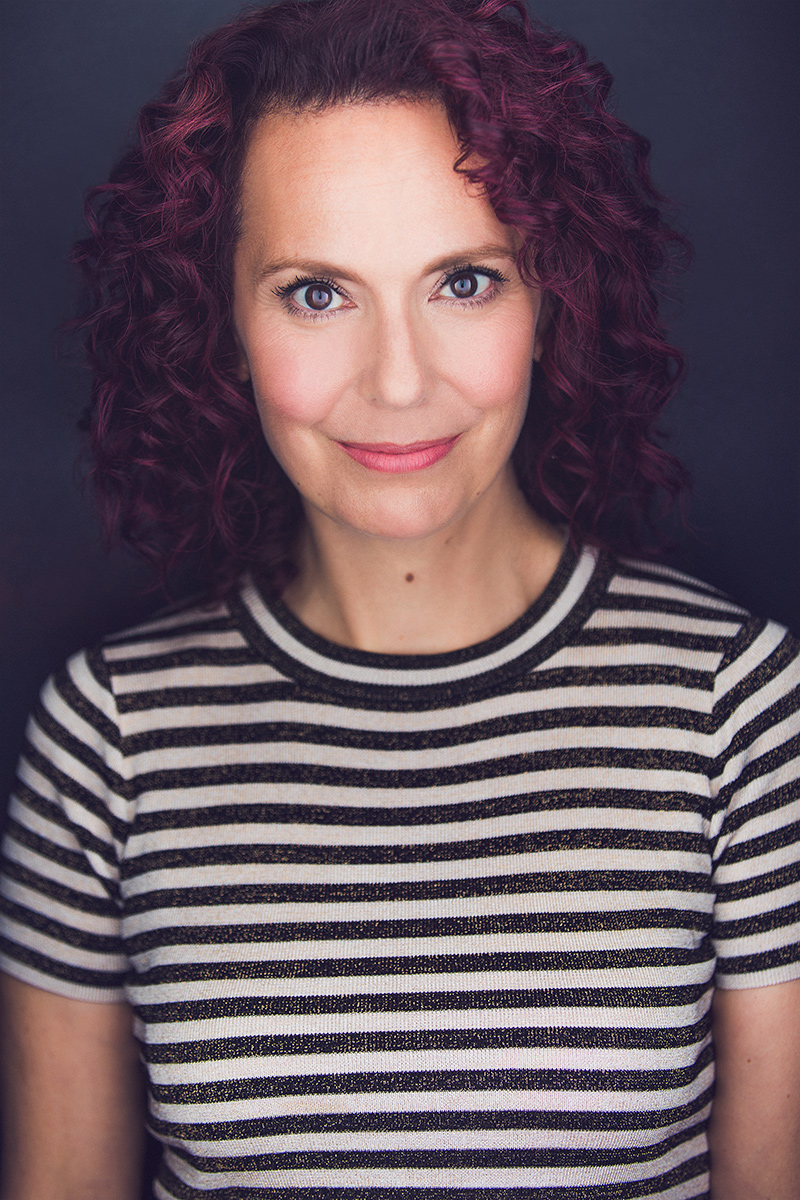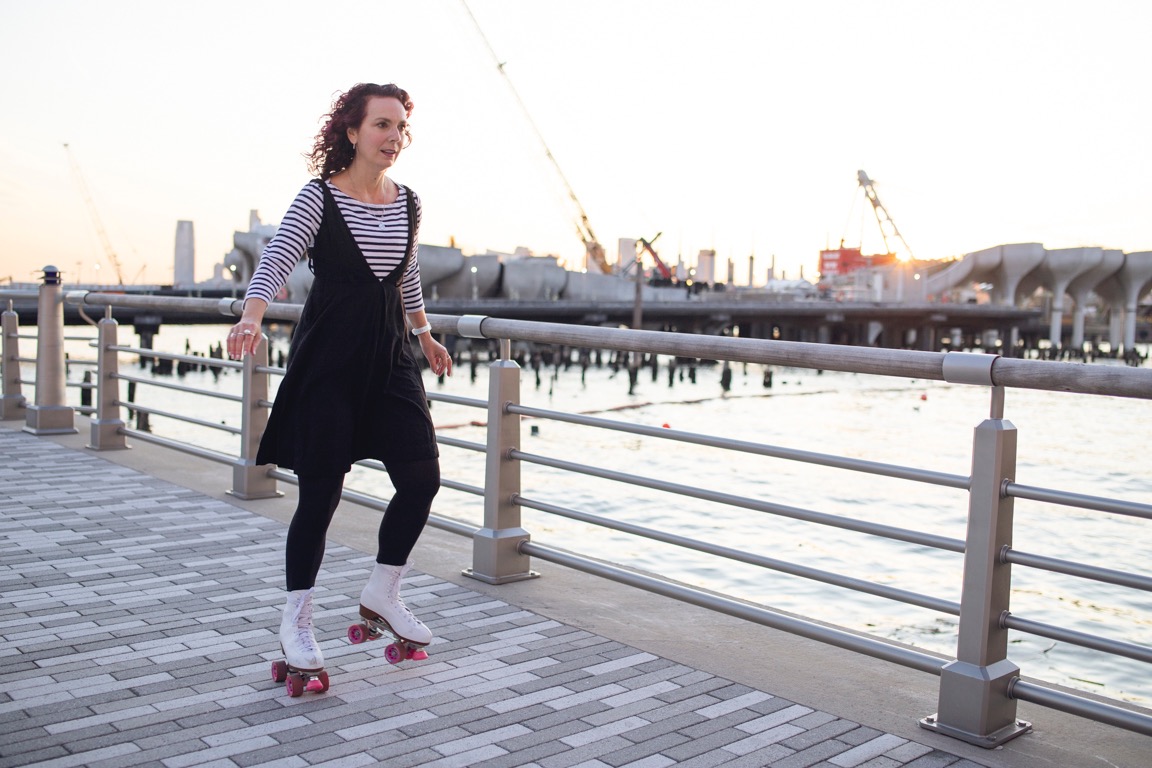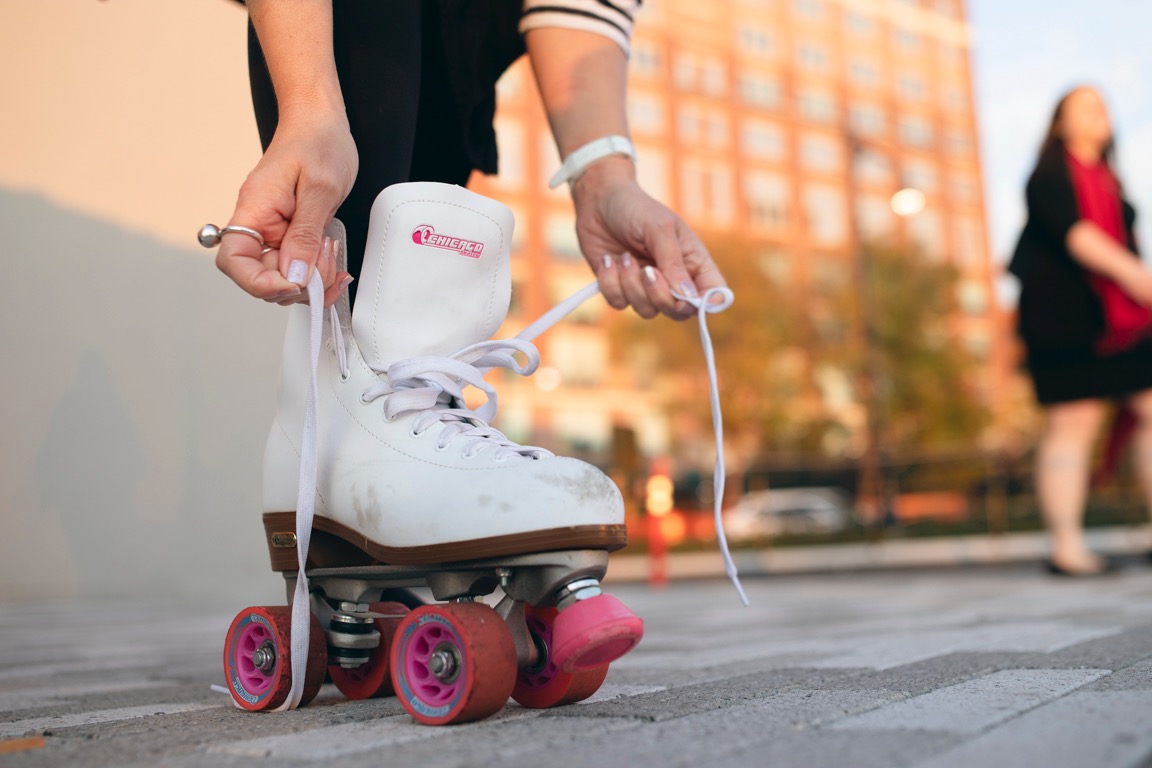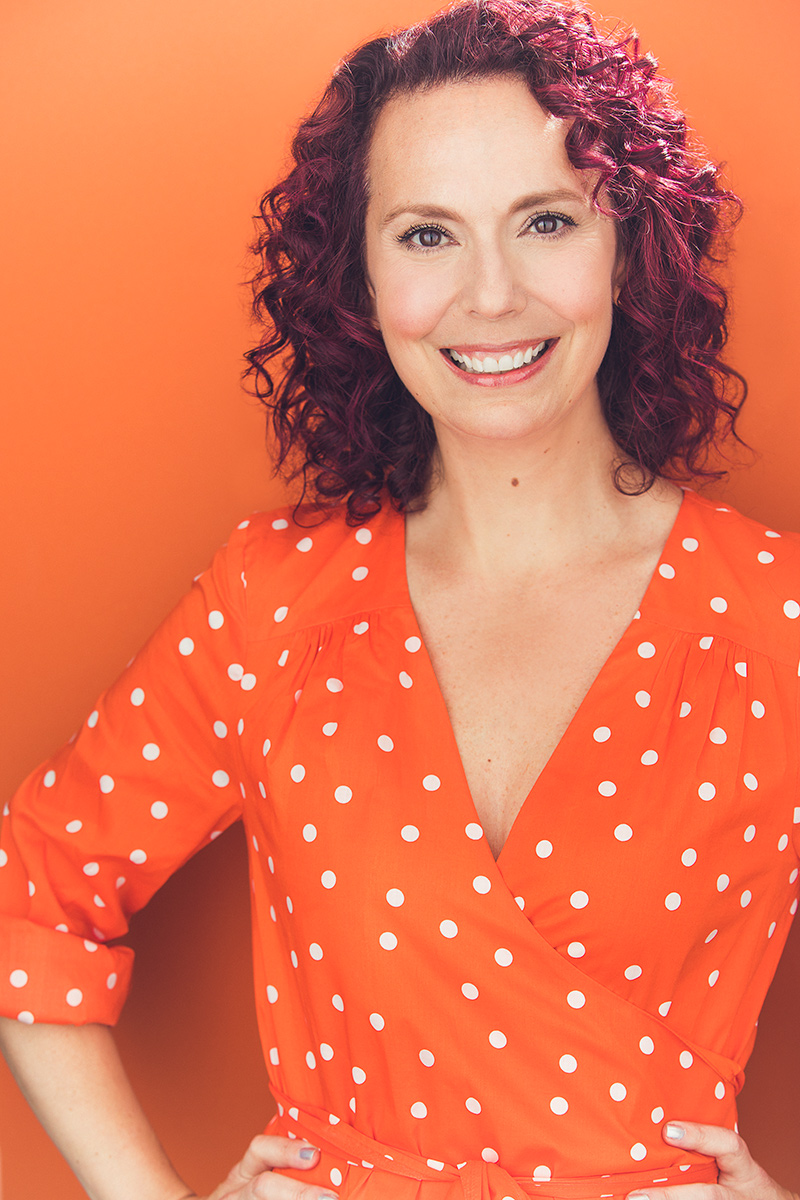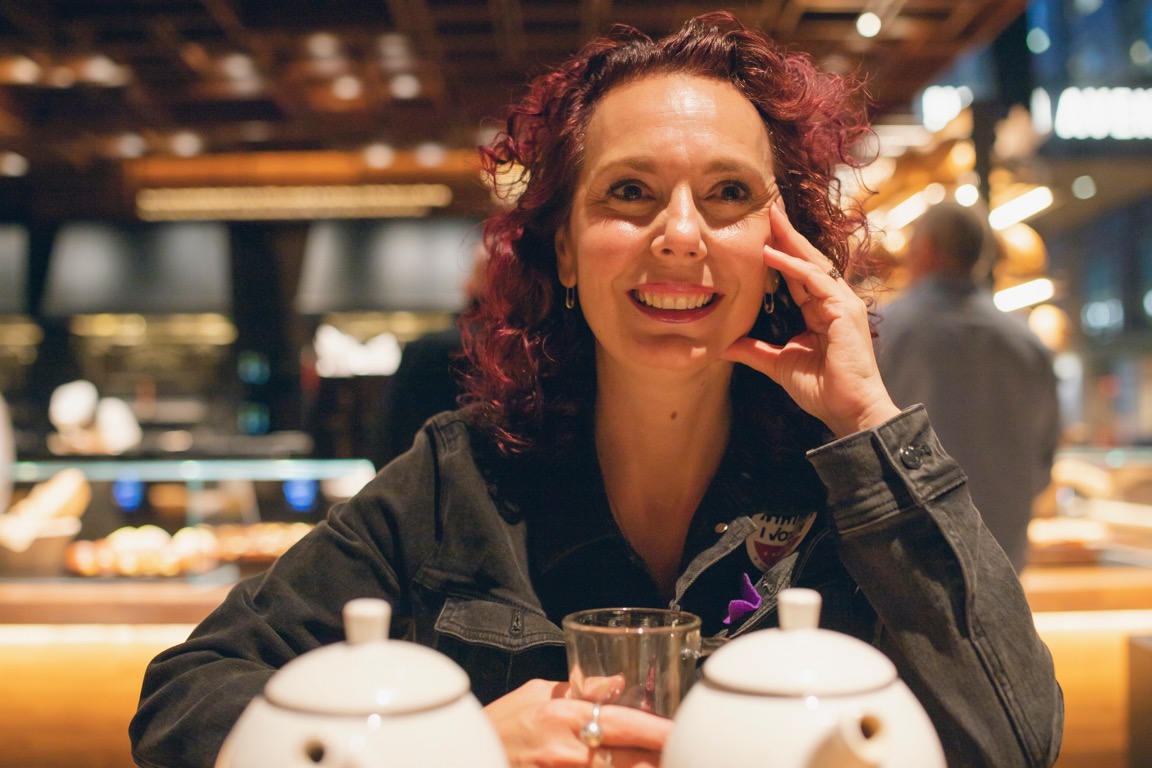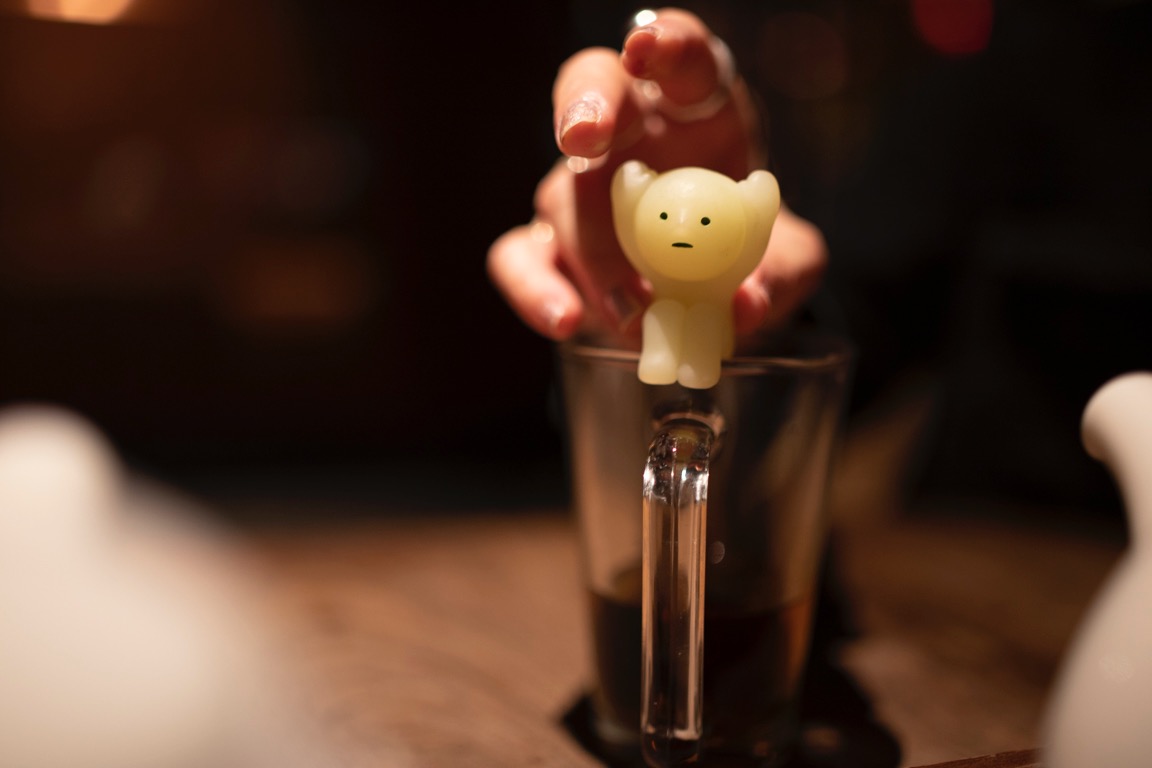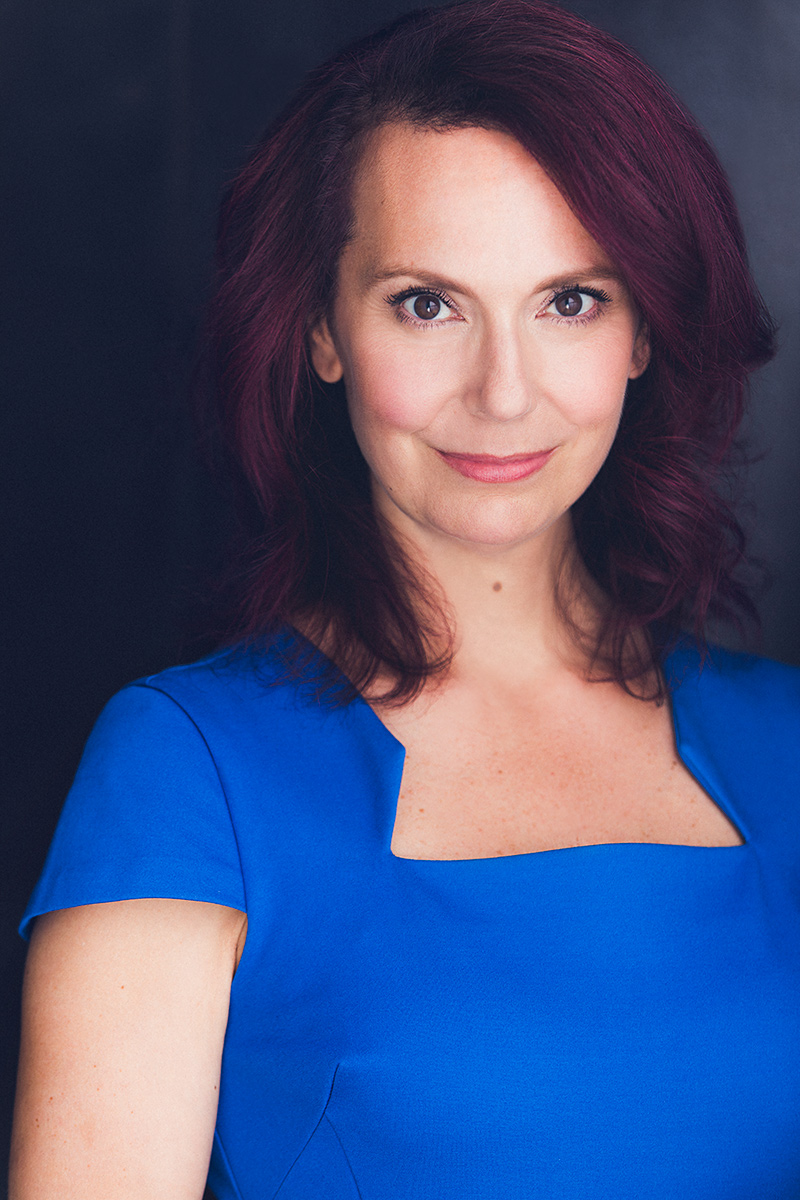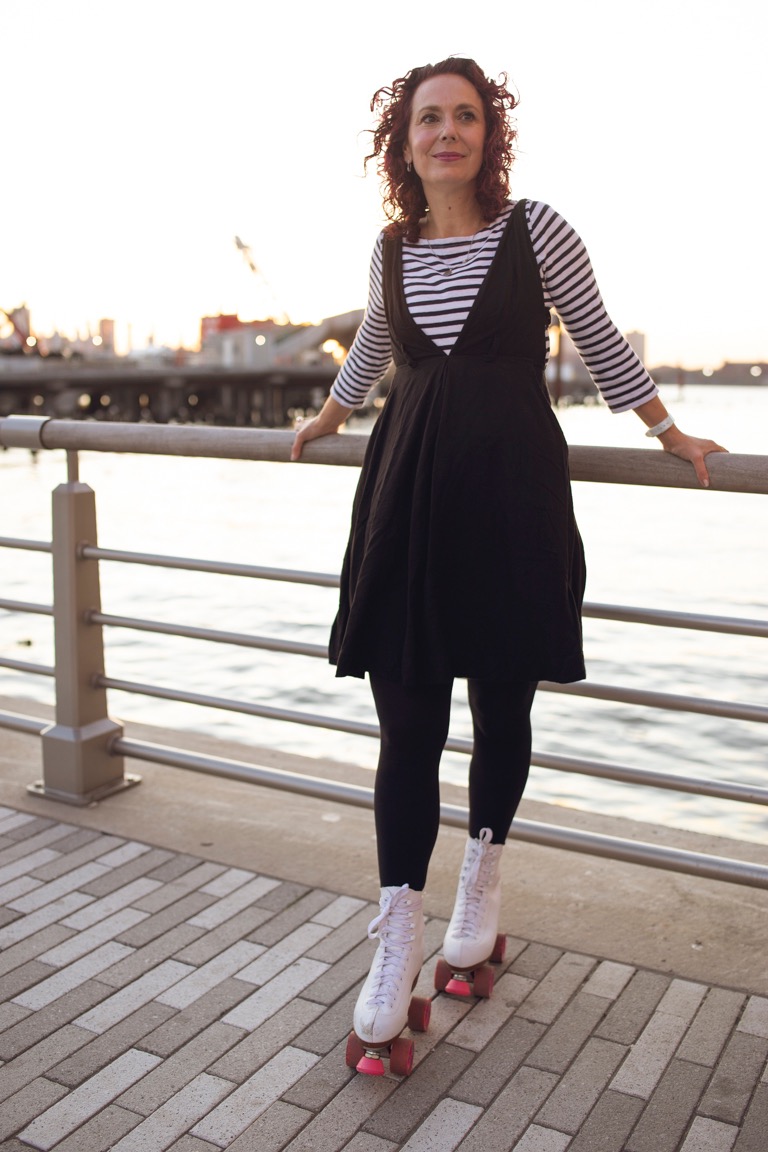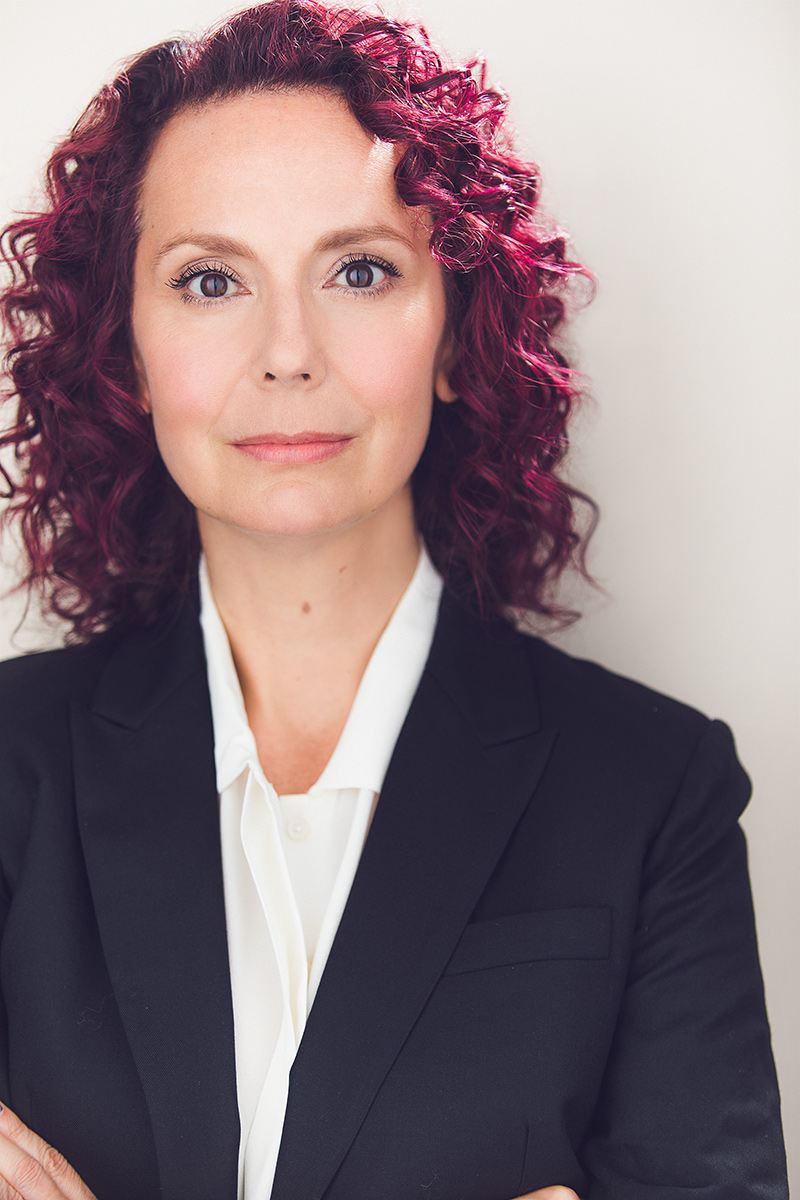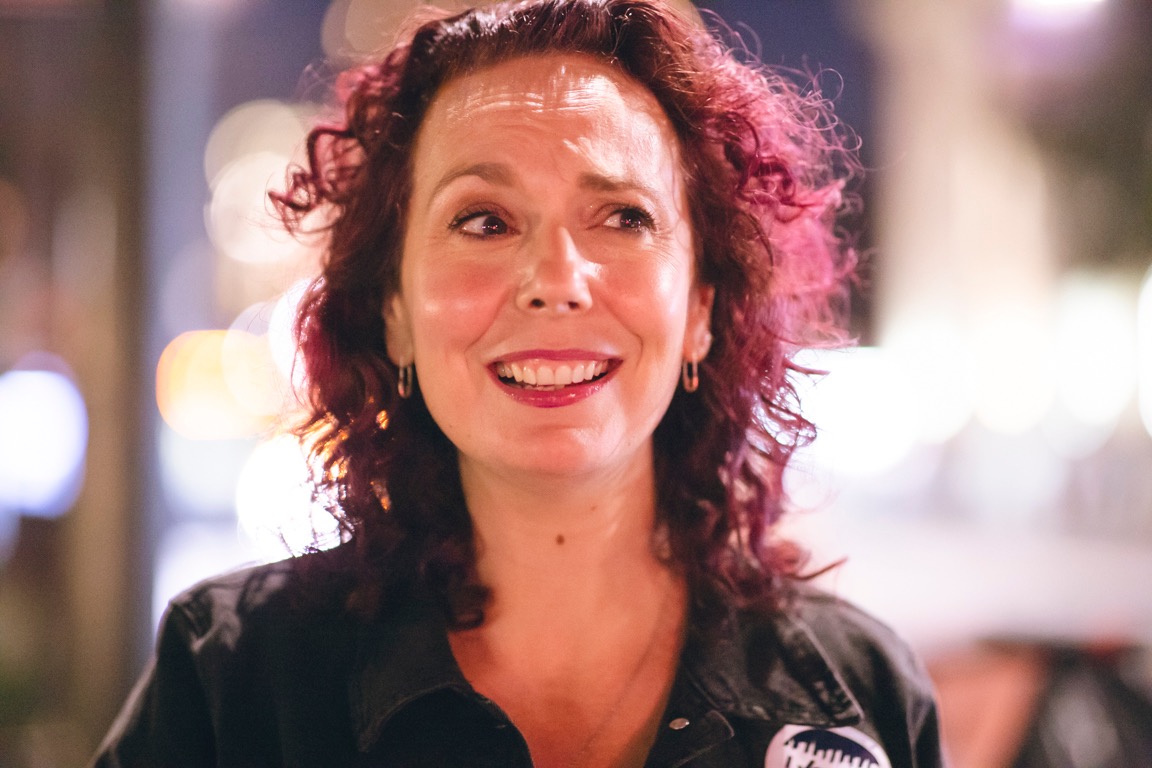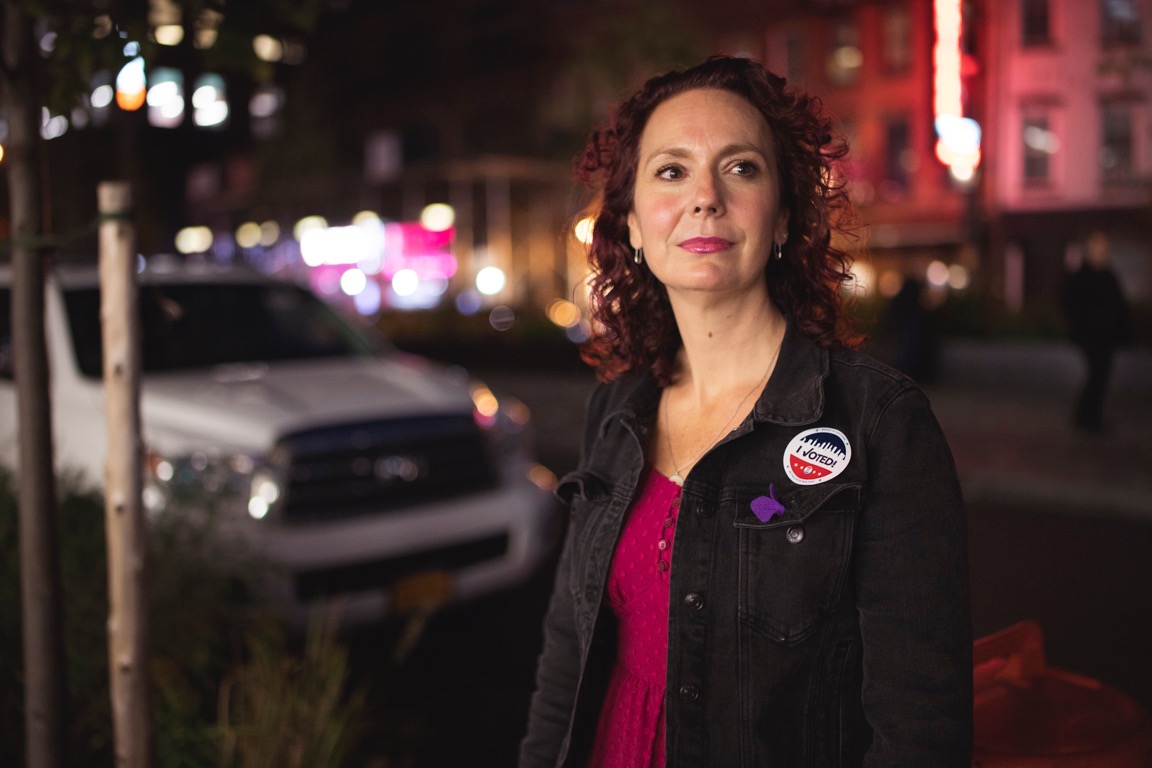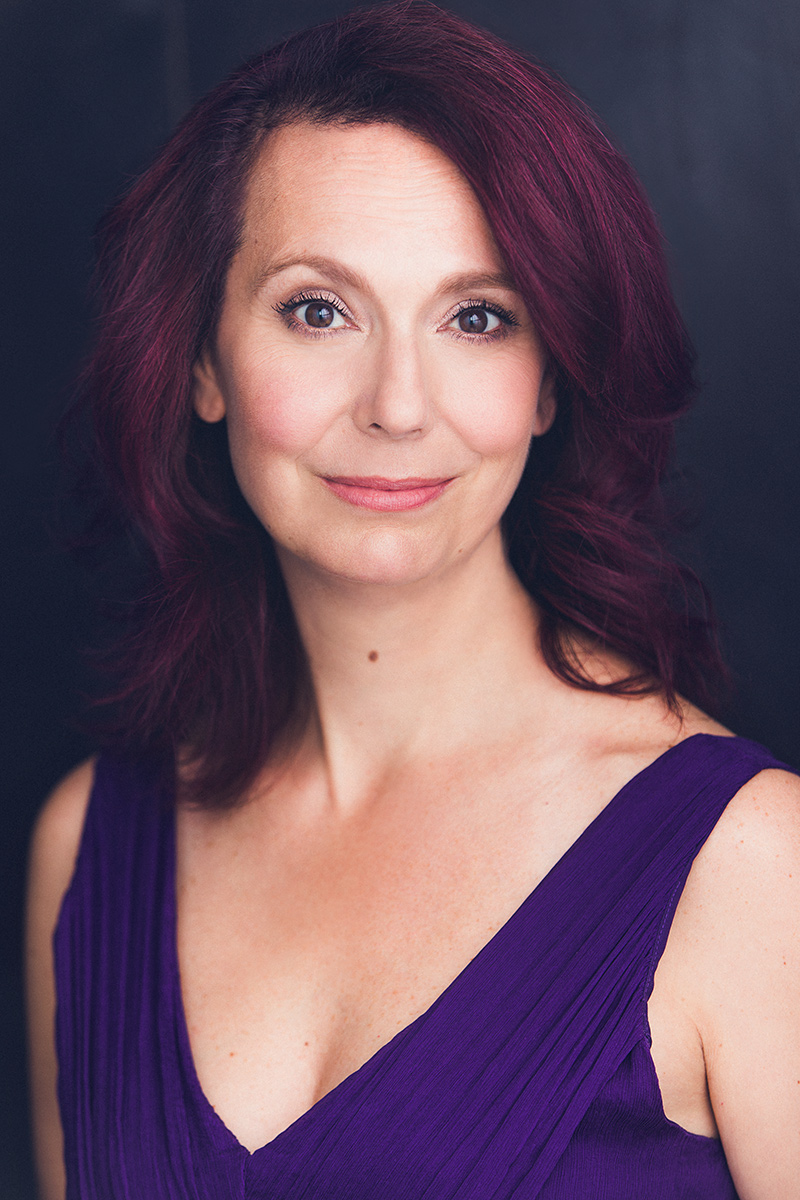 NOVEMBER 2023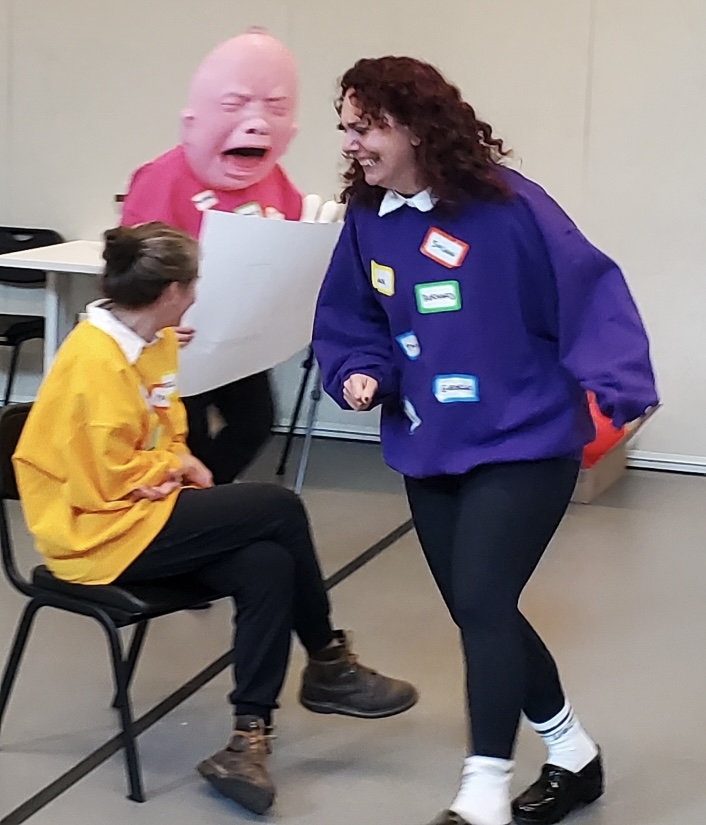 I spent an exhilarating week with Little Lord at the Mercury Store, building a new show about fears and humiliation (among other things 😳). I love these nutballs and I'm proud to count myself among them.
OCTOBER 2023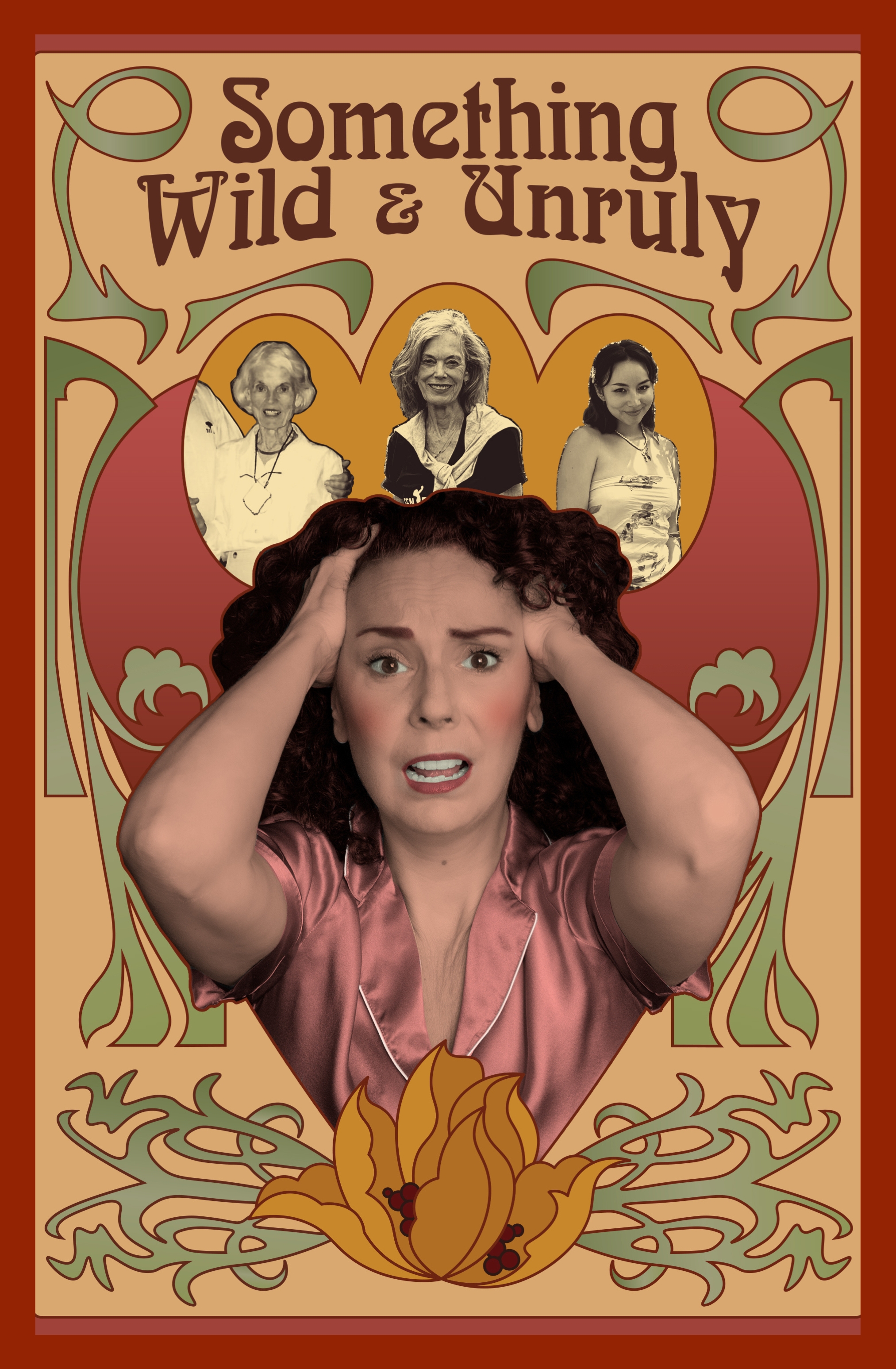 It's official! My one woman show
Something Wild and Unruly
is on December 19th at 7pm at Pangea in the East Village. I LOVE this image that Taylor McGee designed! "Join Meg at the worst moment of her life: the night her teenage daughter doesn't come home. As she figures out the Where, she also figures out the Why. After all, she comes from a long line of women who knew when it was time to flee… and did. In
Something Wild and Unruly
, Meg's hilarious and poignant family stories and fears about raising a daughter in New York City are interspersed with songs about rebellion, motherhood, and love."
SEPTEMBER 2023
Matt Gasda's newest play One Winged Dove is "tightly scripted, cleverly structured… all executed with a steady, purposeful hand."
We're up and running all through September and October at Brooklyn Center For Theatre Research and beyond!
AUGUST 2023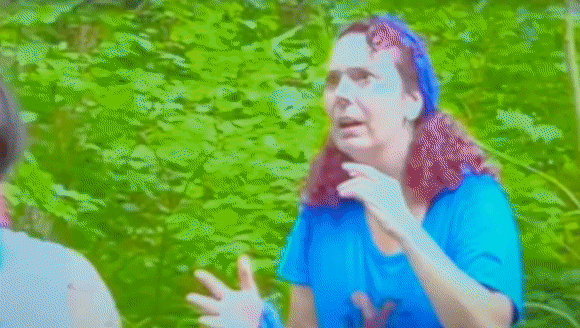 After a summer filled with theater, I escaped to the woods to compete in Outlast, a 4 day Survivor game. Episodes will be on YouTube soon, so no spoilers.😉
JULY 2023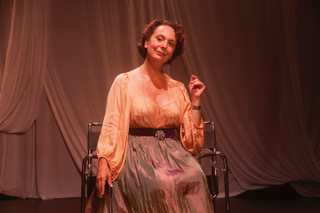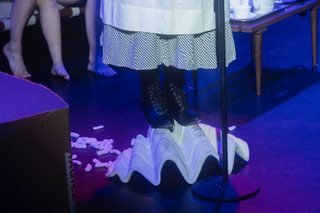 I had the honor of playing Mrs. Pat in Galatea 2.0, written by Sophie Dushko, directed by C.C. Kellogg, and starring Isabel Mar, Violet Savage, and Vince Santvoord at Brooklyn Art Haus. This play is extraordinary. This team is pitch perfect in every way. And this is just the beginning!
JUNE 2023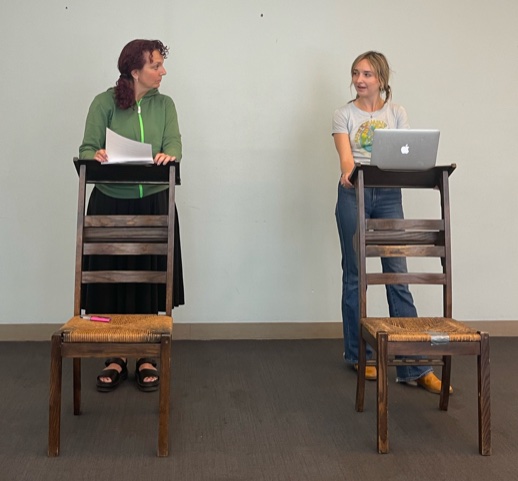 Sophie Dushko and I did a reading of Through the Cracks by Karen Cecilia, directed by C.C. Kellogg for Adult Film.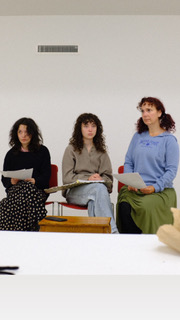 Then we all headed to Bath, Maine to rehearse Galatea 2.0, directed by C.C. and written by Sophie, with Isabel Mar and Violet Savage and Vince Santvoord (not pictured). I love this play so very much. I feel like the luckiest girl in the world to be working on this text with these people.
MAY 2023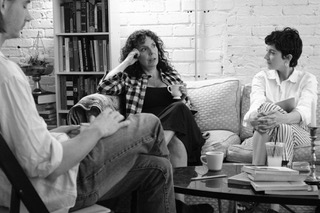 Matt Gasda is writing up a storm and I've been in two readings of his new work this month: Salt and One Winged Dove. Both readings were at his space Brooklyn Center for Theater Research, which is becoming a lovely clubhouse for theater folk in Greenpoint.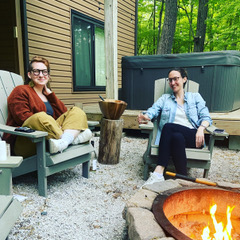 Sharone Halevy, Kate Mulley, and I escaped to Pennsylvania to work on my one woman show. Goal: Rehearsal Script✅ Stay tuned!
APRIL 2023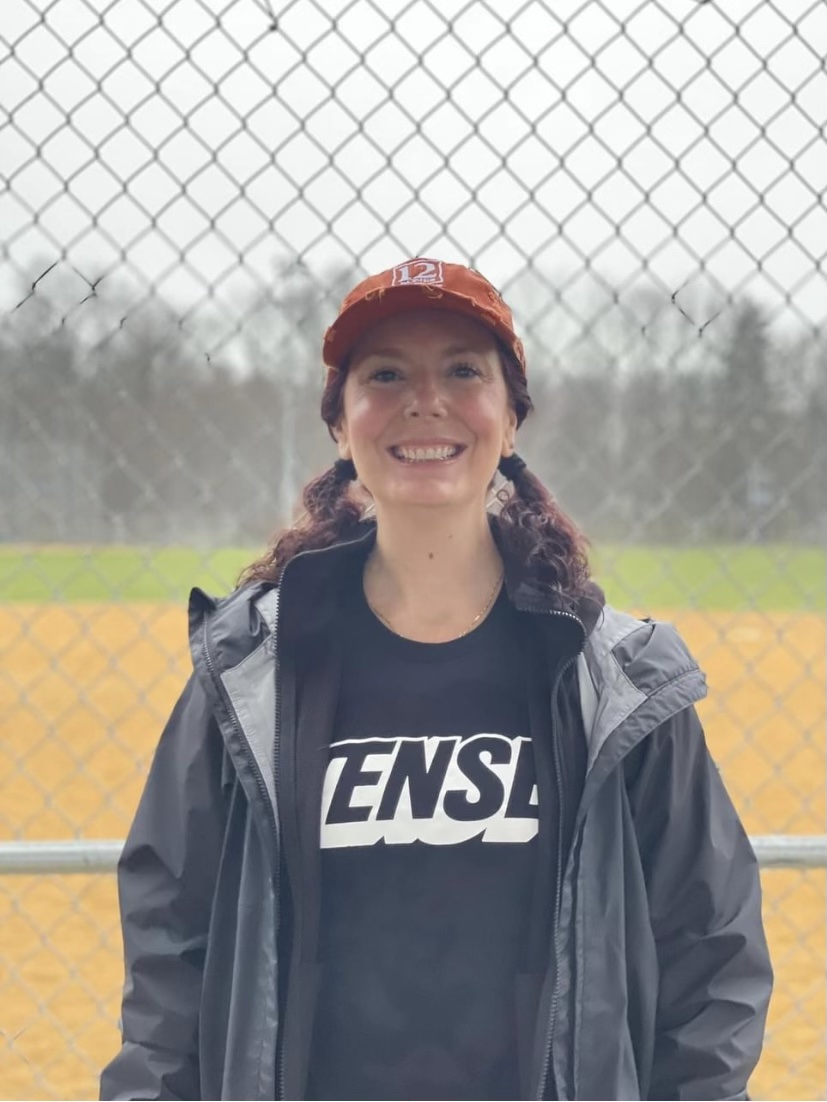 I played in a one day Survivor game hosted by Competitive Events and and… drum roll… I WON! Crazy times. I'm still processing it all. I'm so grateful to have met and played with this group of strategic and social powerhouses. I believed deep down that I could do it, but now I know:)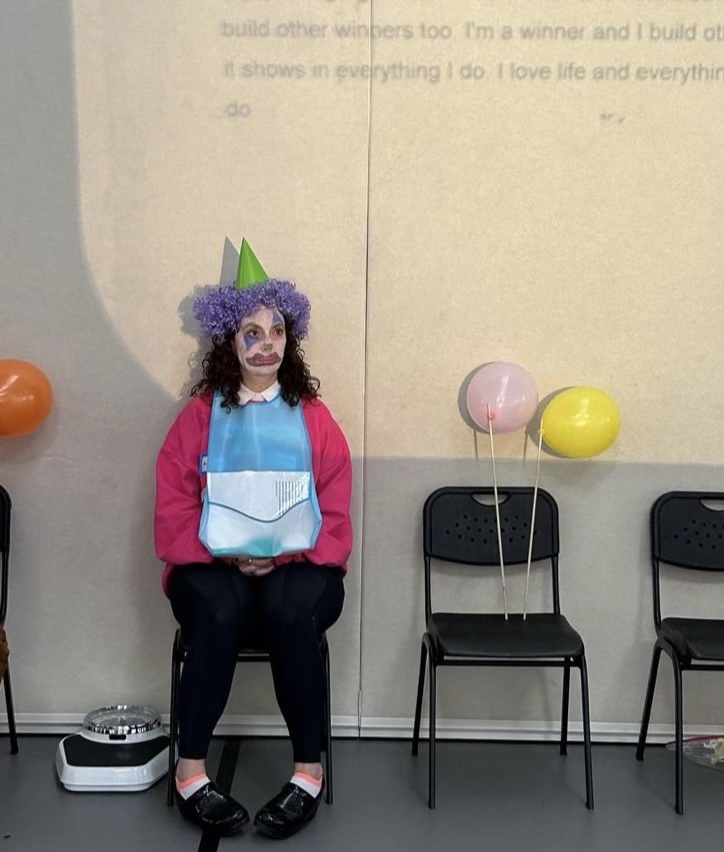 Michael Levinton and the marvelous group at Little Lord invited me to The Mercury Store to help build their next show. We spent a week exploring Tupperware, transparencies, Supermarket Sweep, and humiliation.🤡
MARCH 2023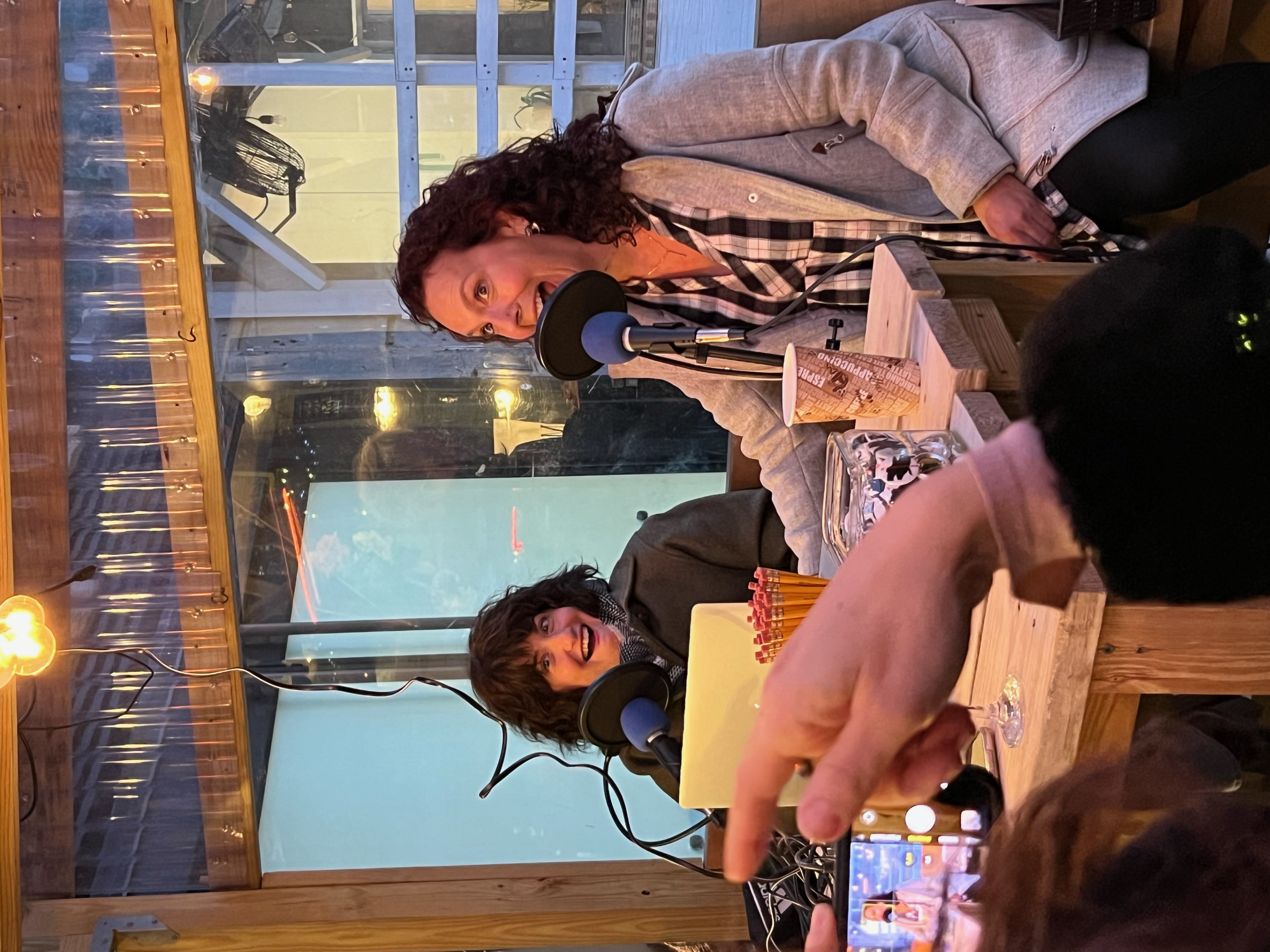 Jessica and I did our first LIVE RECORDING of our podcast Desperately Seeking the '80s at Malt and Mold's beer garden at 21st Street and 2nd Avenue. We had a blast and all our BFFs did too! To the first of many:)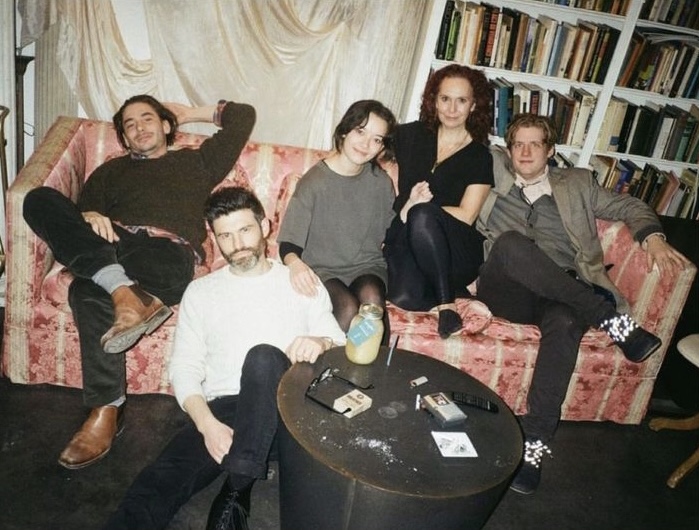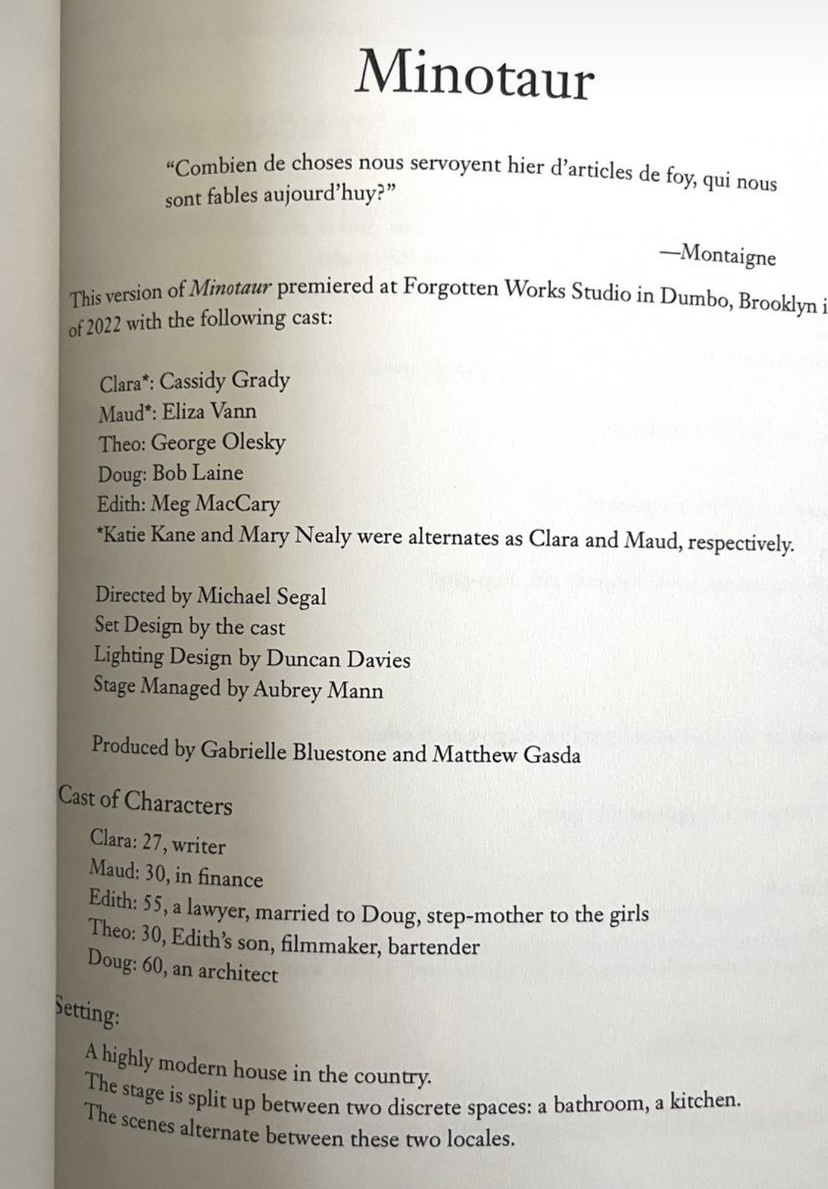 Our run of Dover by Matthew Gasda starring me, Izabel Mar, and George Olesky is going strong. The show is evolving beautifully. AND Dimes Square and Other Plays by Matthew Gasda is available on Amazon and includes Minotaur, which we premiered last summer. I love working with these people.
FEBURARY 2023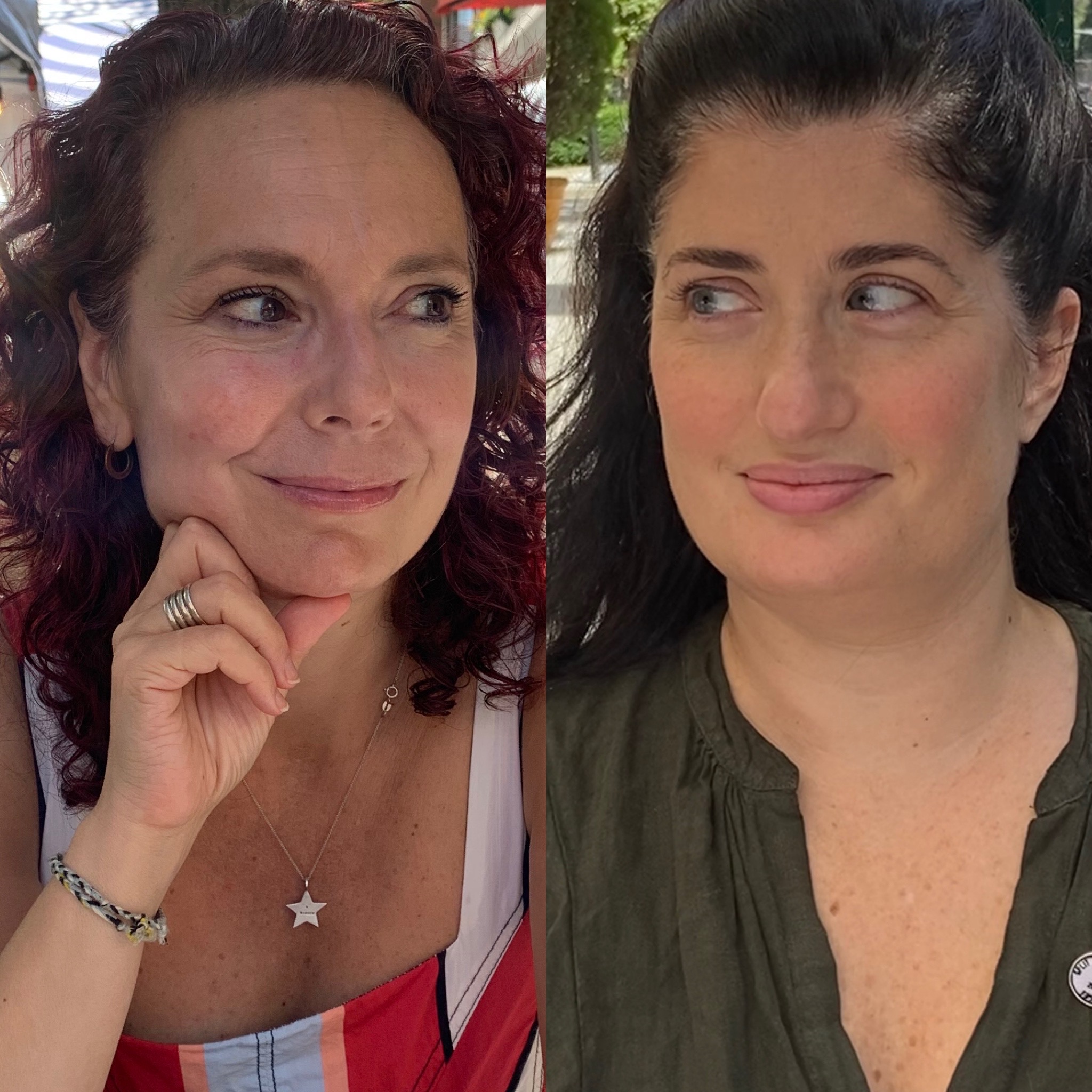 Jessica and I celebrated the ONE YEAR ANNIVERSARY of our podcast Desperately Seeking the '80s with all our BFFs! We are very proud of our 50+ episodes about crime and culture in NYC in the '80s, and we're just getting started...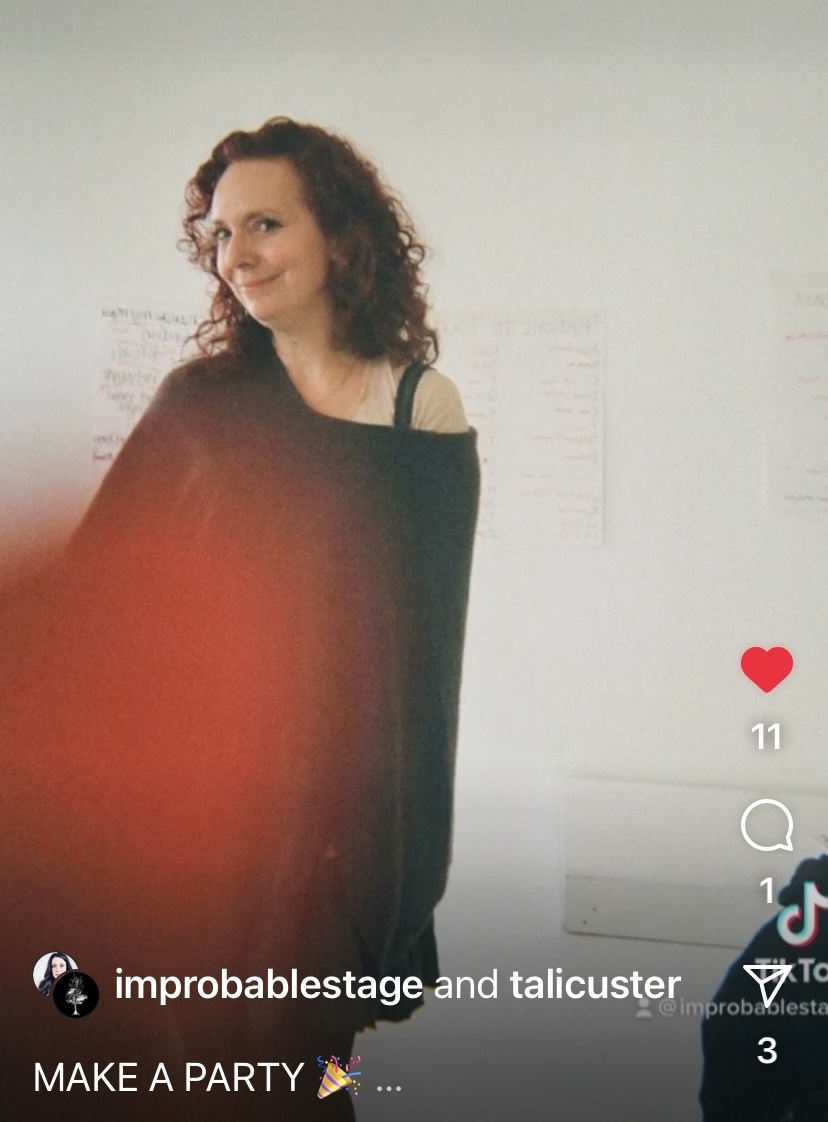 Improbable Stage is developing a new piece about gathering. I loved meeting and playing with a whole new group of performers during their weekend workshop.
JANUARY 2023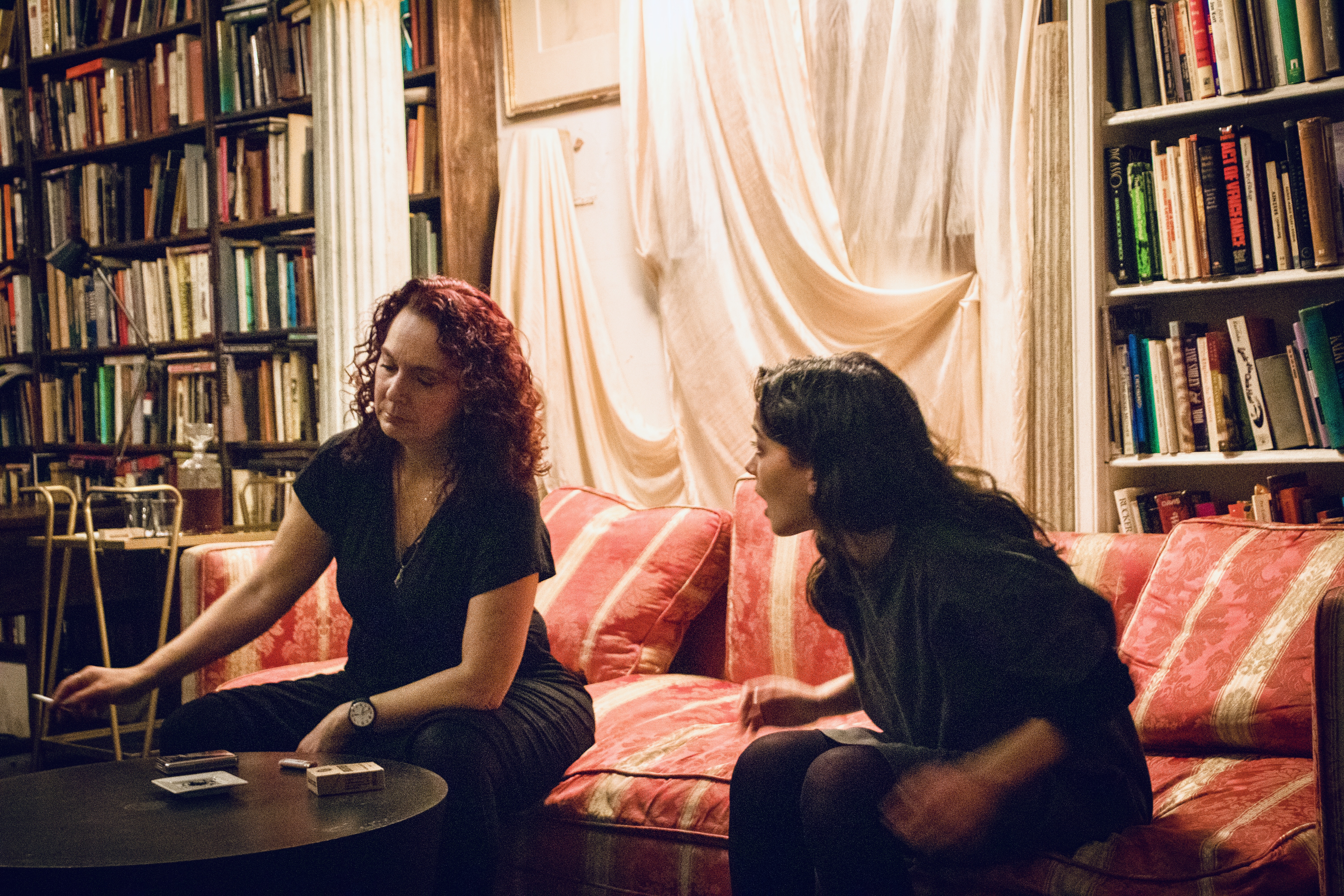 Hitting the ground running in 2023! George Olesky, Izabel Mar, and I are doing an extended run of Dover by Mathew Gasda. We've performed in loft spaces across the city to sold-out houses. The show keeps building and growing. I'm very proud of the work we're doing.
DECEMBER 2022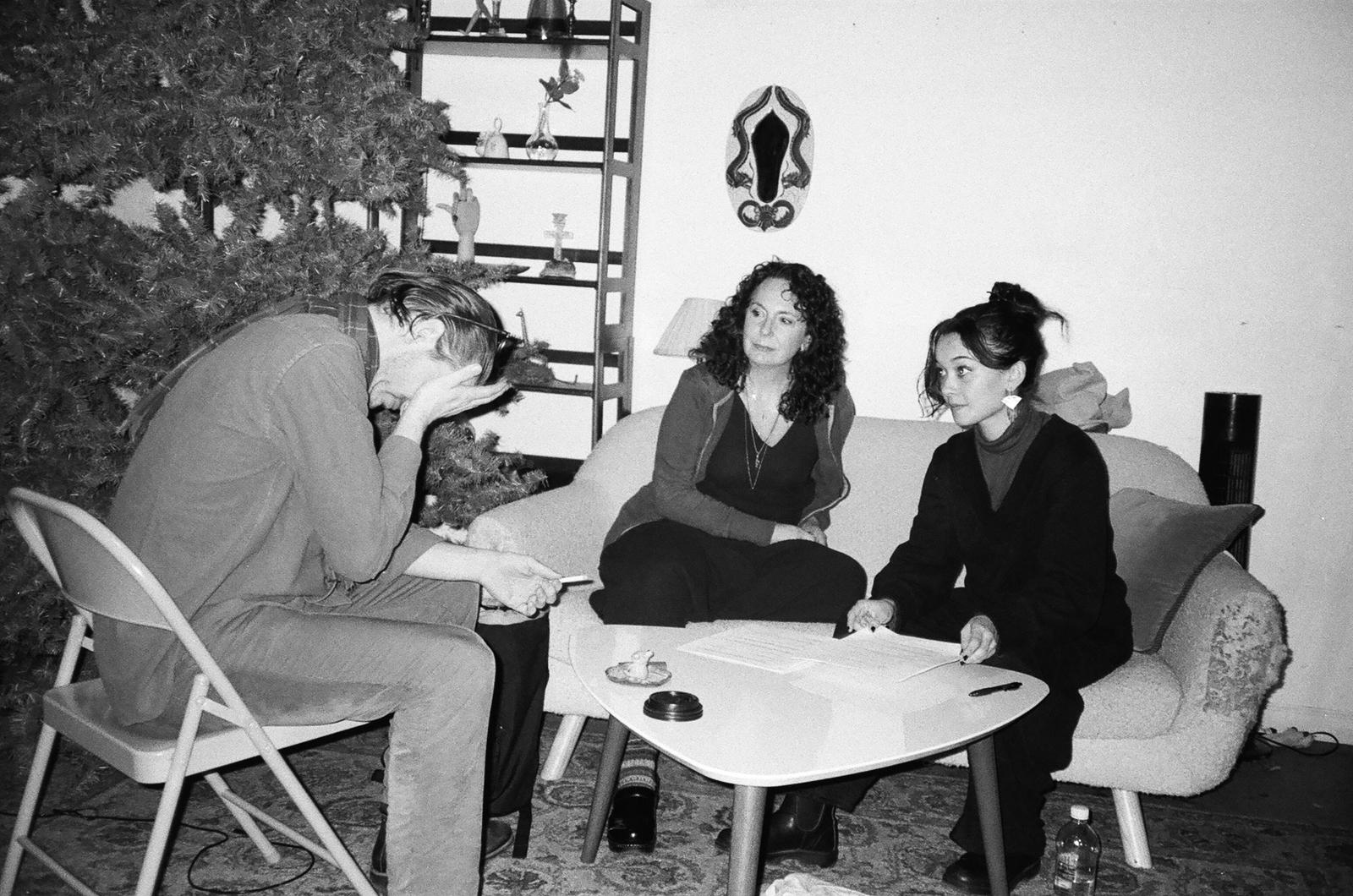 Matthew Gasda asked me and Izzy Mar and George Olesky to perform his play Dover… in 10 days. And we freakin' did it. It was wonderful - don't be fooled by the photo - and we're doing it again in January!
I played a tiny role in Mary Neely's new film Or Something. Everyone on set was lovely. They look exhausted here, but that's because they were working so hard. Can't wait to see it!
NOVEMBER 2022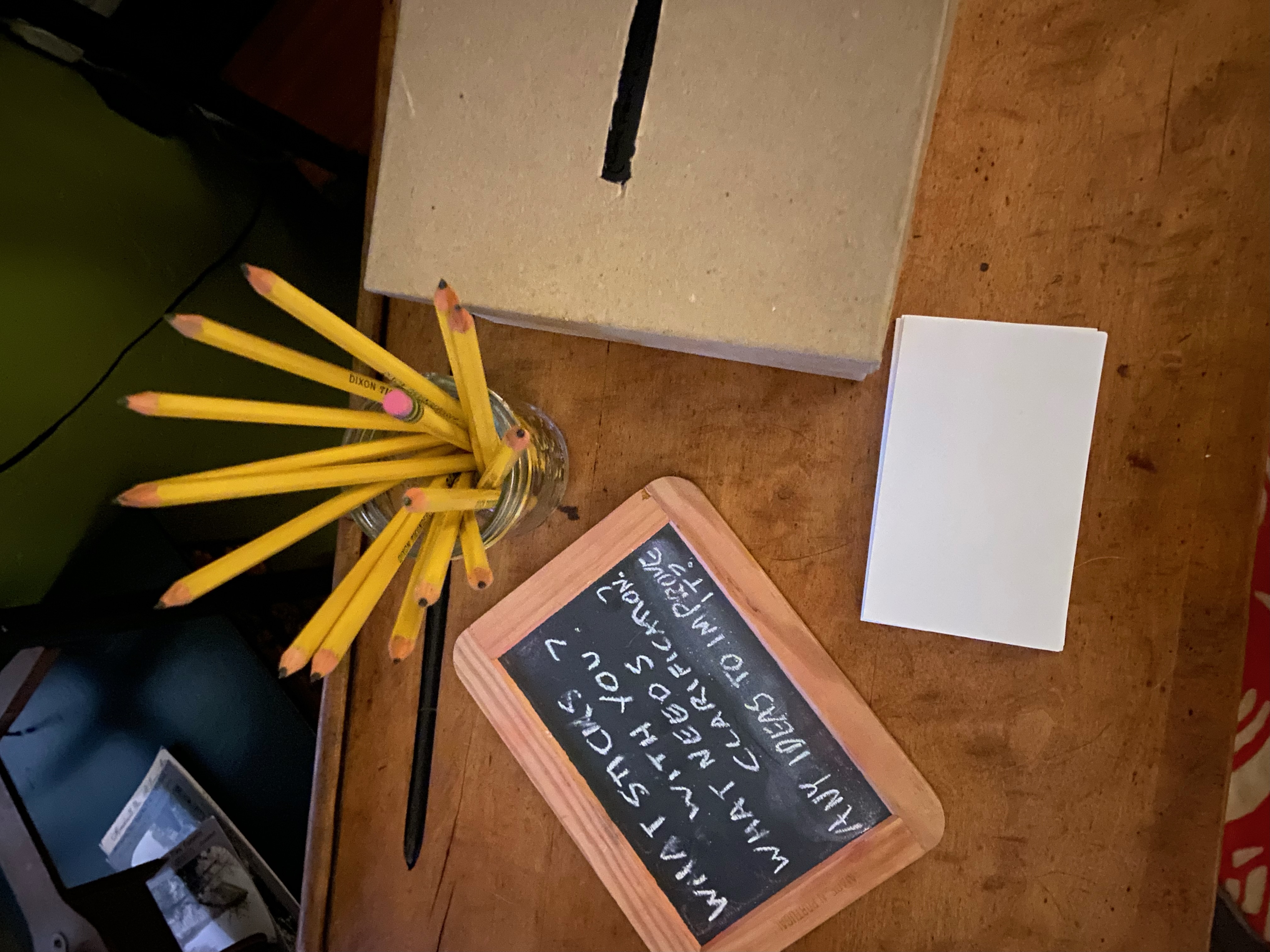 I did something very scary. I invited my most trusted colleagues to the workshop of my one woman show: Something Wild and Unruly. I'm so grateful for their super valuable feedback and the guidance of Sharone Halevy (Director), Michael Hicks (Musical Director), and Kate Mulley (Dramaturg). Watch this space.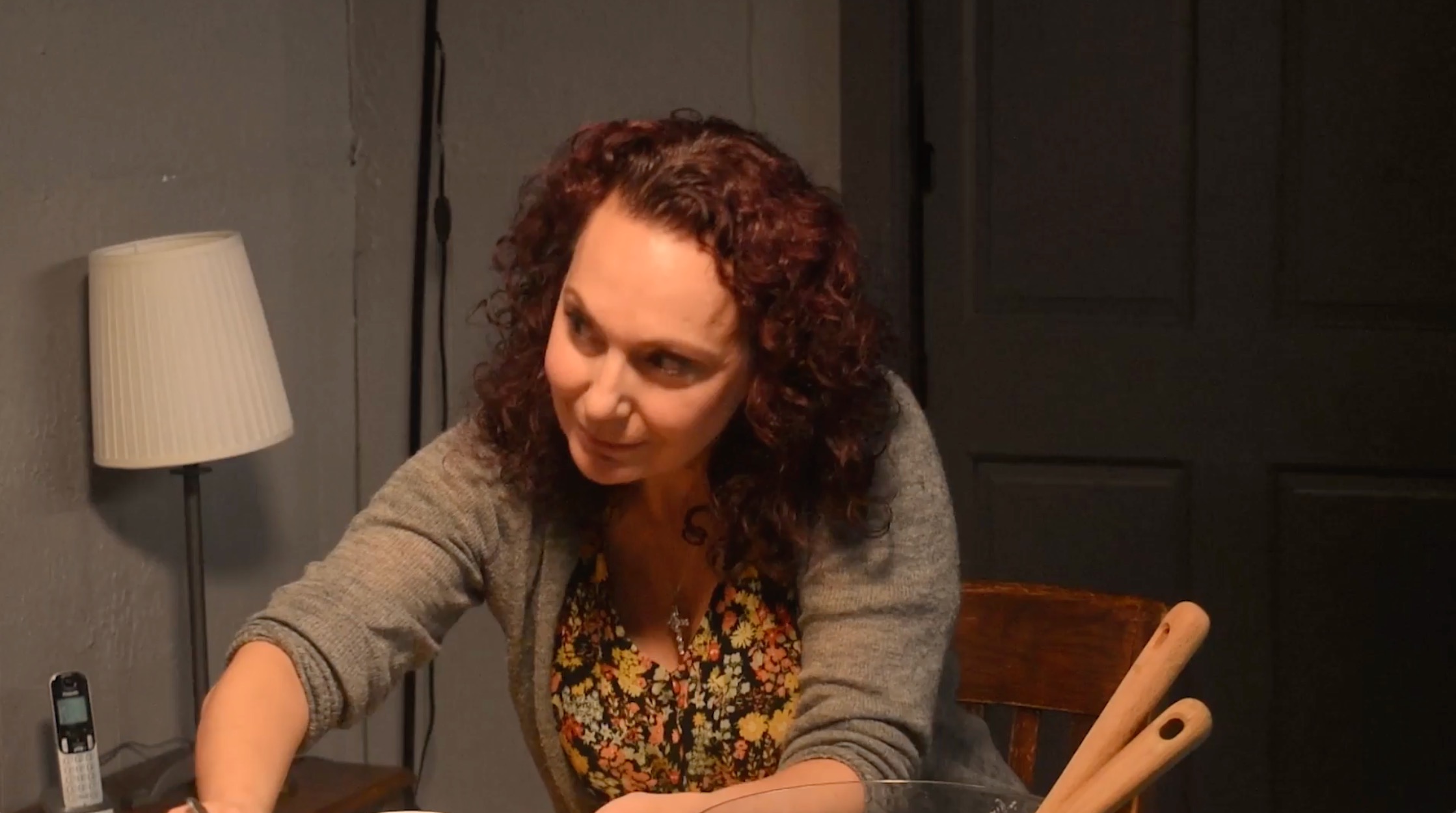 I played a deeply narcissistic, manipulative, and volatile mother in Max Cohen's short film "My Mother Is".
OCTOBER 2022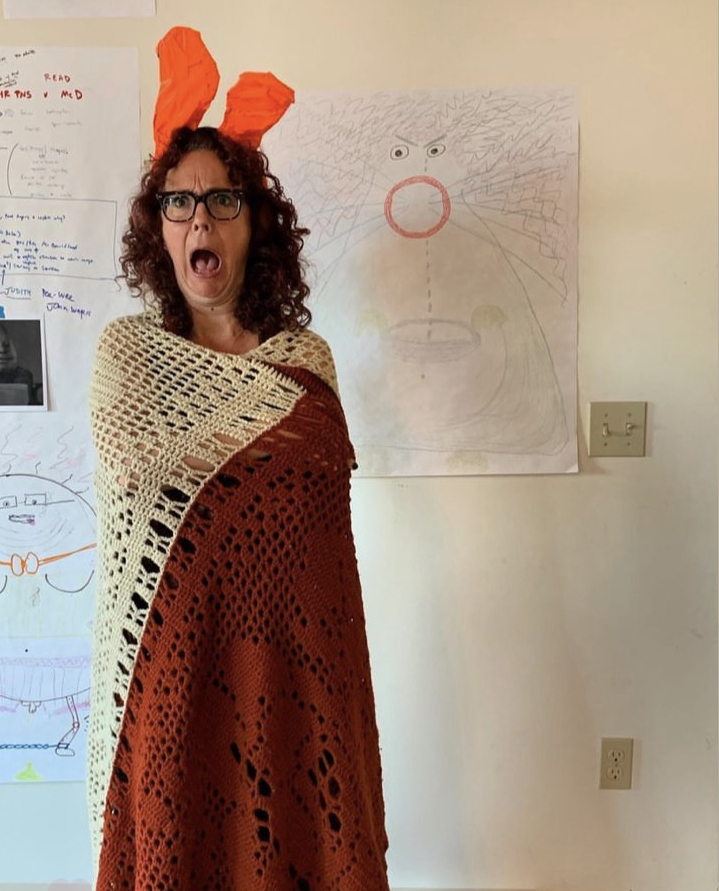 I spent a blissful week upstate making whacky theater at Little Lord's retreat. Michael Levinton has some fantastic ideas cooking! This is a self portrait of what the pandemic did to me.🤪
SEPTEMBER 2022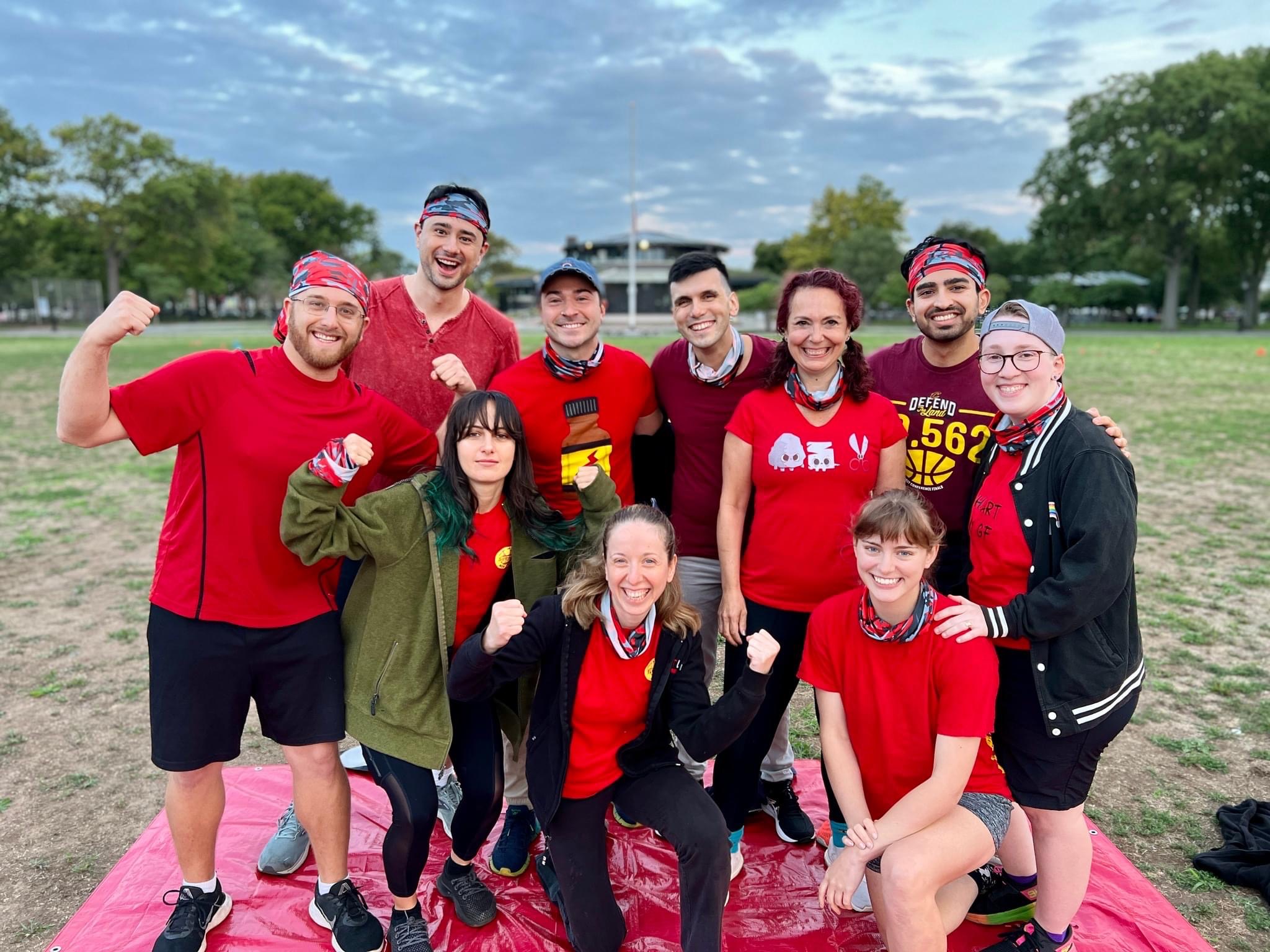 Check out the amazing RED TRIBE of Survivor Brooklyn South All Stars!! These games are so challenging and incredibly rewarding.♥️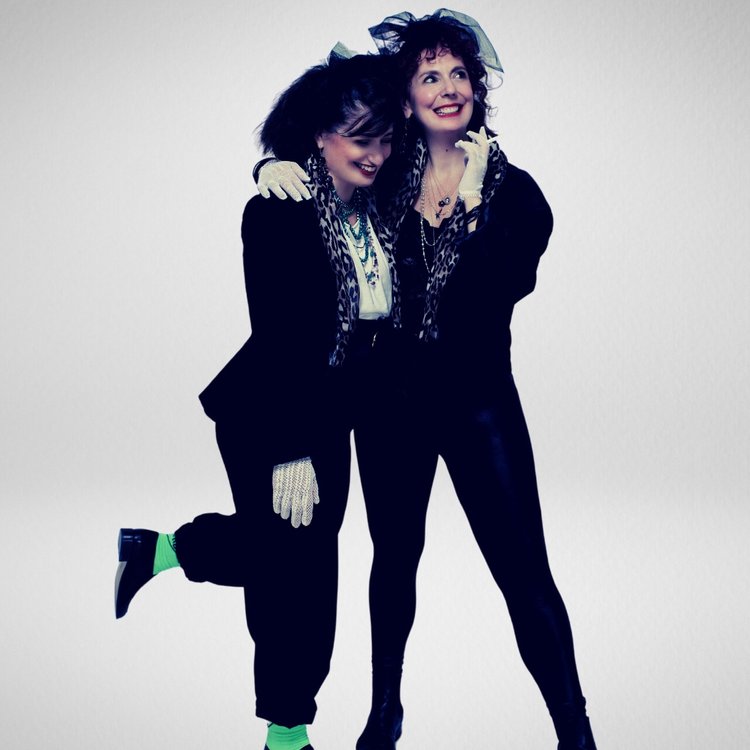 Desperately Seeking the 80's hit 5000 downloads!! Our podcast about NYC in the 80's is going strong and Jessica and I are having a blast.
AUGUST 2022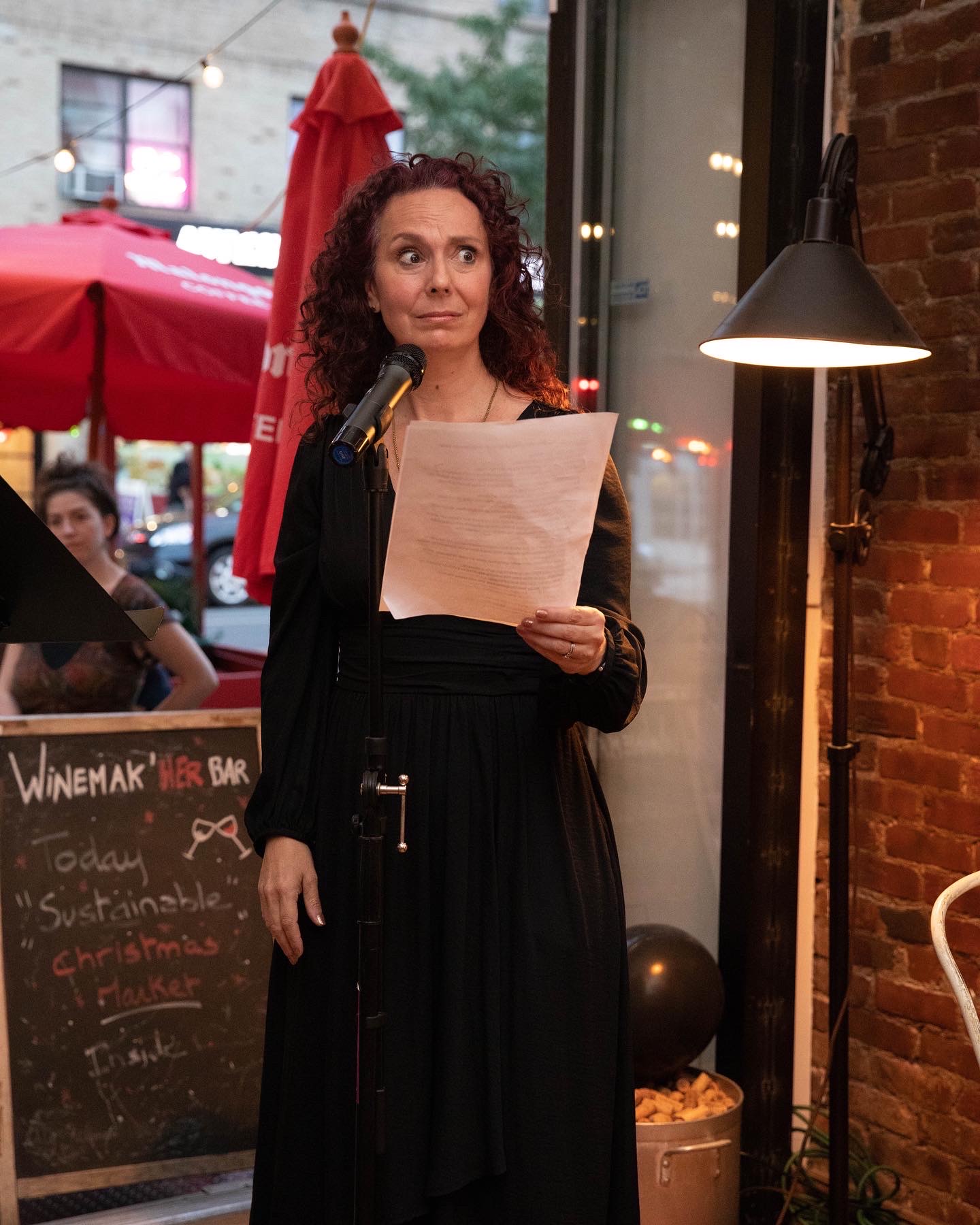 I was honored to be included in a lineup of badass women who Alida Rose Delaney gathered to raise $$ for the National Network of Abortion Funds at Winemak'Her Bar in Brooklyn. It was a beautiful and empowering evening… and my 15 year old son was in the audience🥹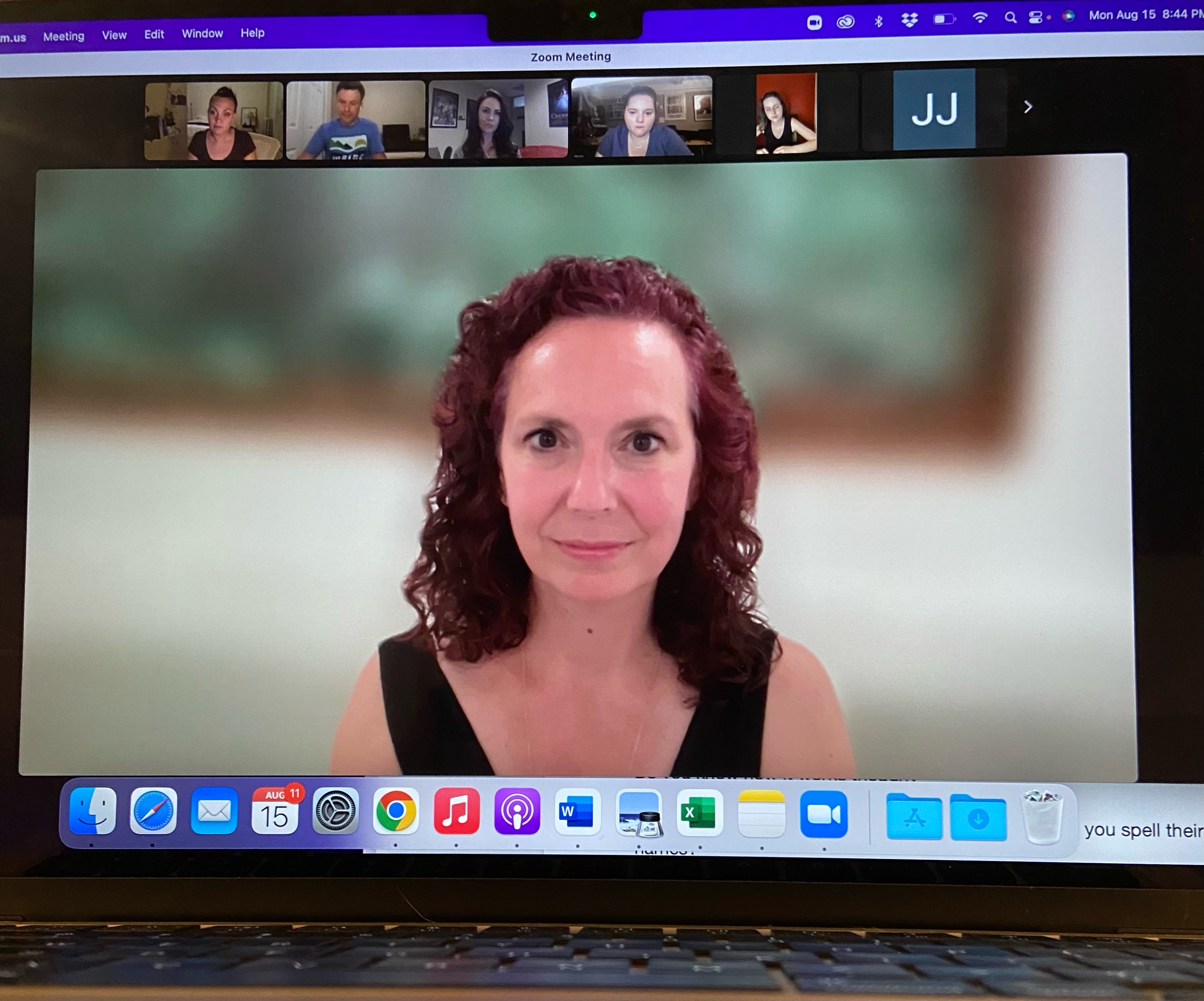 The amazing Bethany James had another reading for her FANTASTIC pilot and this time I Zoomed from my bathtub because of Wifi issues… I'm not sure if anyone could tell😂
JULY 2022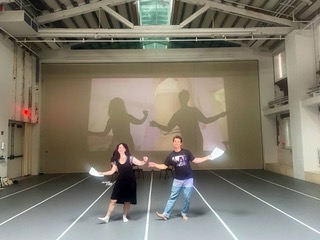 I spent a blissful week working on one of the best scripts I've read in years. Galatea 2.0 by Sophie Dushko is like Pygmalion in The Matrix and features love dolls and incel culture and Dolly Parton. The incredible C.C. Kellogg of Invulnerable Nothings directed the workshop at the Mercury Store in Gowanus. Vincent Santvoord, Alida Rose Delaney, Lauren Guglielmello, and I went deep on this extraordinary piece.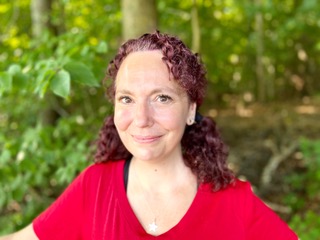 I went straight from the Galatea 2.0 workshop to a 4-day Survivor LRG in upstate New York. No spoilers… but it was EPIC. Survivor New York Season 5 will be on YouTube in the next few months :)
JUNE 2022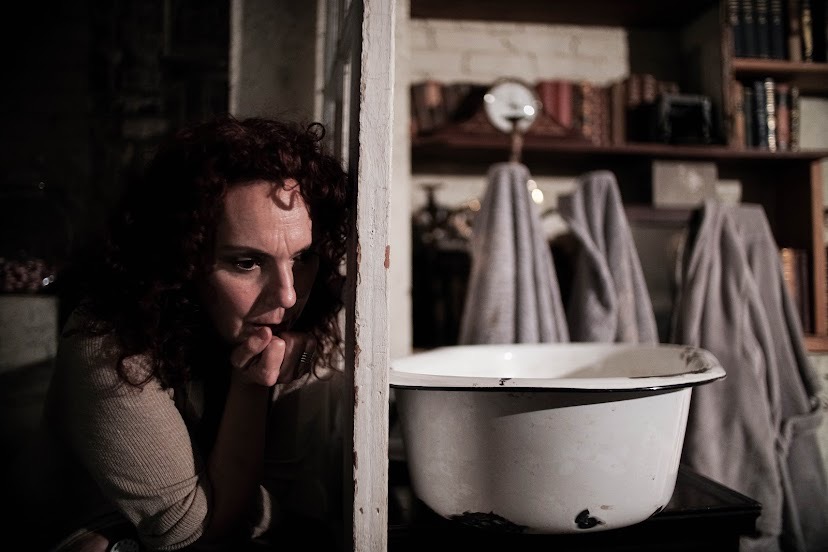 On the opening night of Minotaur, I thought to myself how lucky I am to be back on stage. I missed theater so much. This show introduced me to a new set of wonderfully talented people, reunited me with some old pals, and was incredibly creatively fulfilling. What a wonderful welcome back! Huge thanks to Matthew Gasda, Bob Laine, George Olesky, Katie Kane, Cassidy O'Grady, Eliza Vann, Mary Neely, Aubrey Mann, and Michael Segal💜
MAY 2022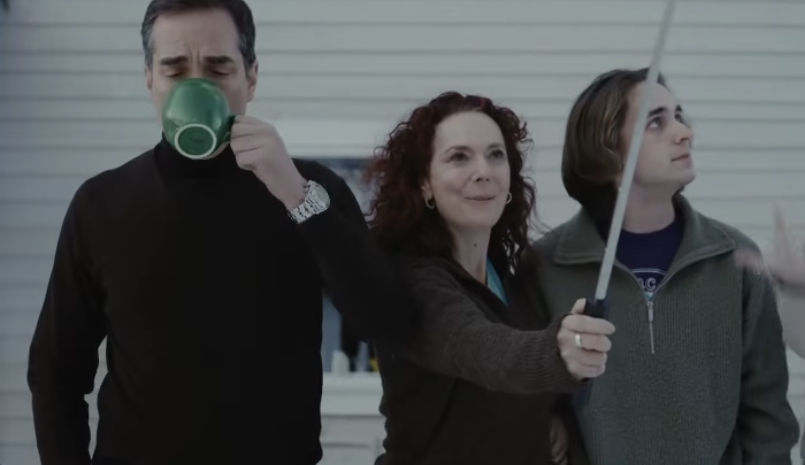 Dying to Survive, directed by Anna Sørrig, won the Grand Jury Prize at its first screening at Apple Box Short Film Festival!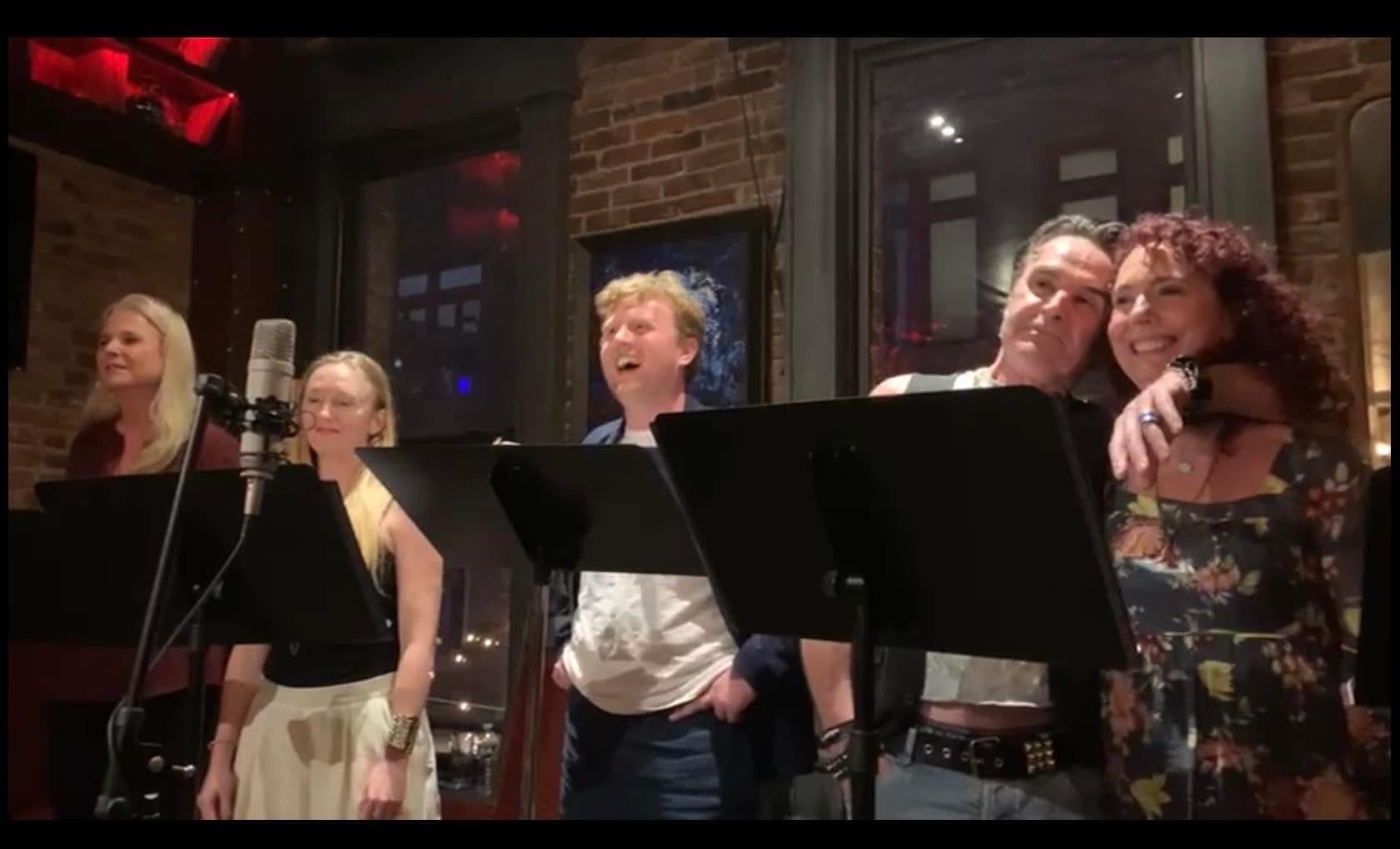 I had the absolute delight to perform in Peace and Love in Brooklyn, a new musical by Eamon O'Tuama at the incredibly cool Beckett's Bar as part of Origin Theatre's Mondays in May reading series. Pictured here with Maria Deasy, Annalisa Chamberlin, Ciaran Bowling, and Gary Troy.
I had the pleasure of helping The New Wild develop Everybody is Gone, a piece of immersive journalism that illuminates for audiences some of the experiences that the Uyghurs and other ethnic minorities in Western China face as a result of the Chinese government's systematic oppression.
APRIL 2022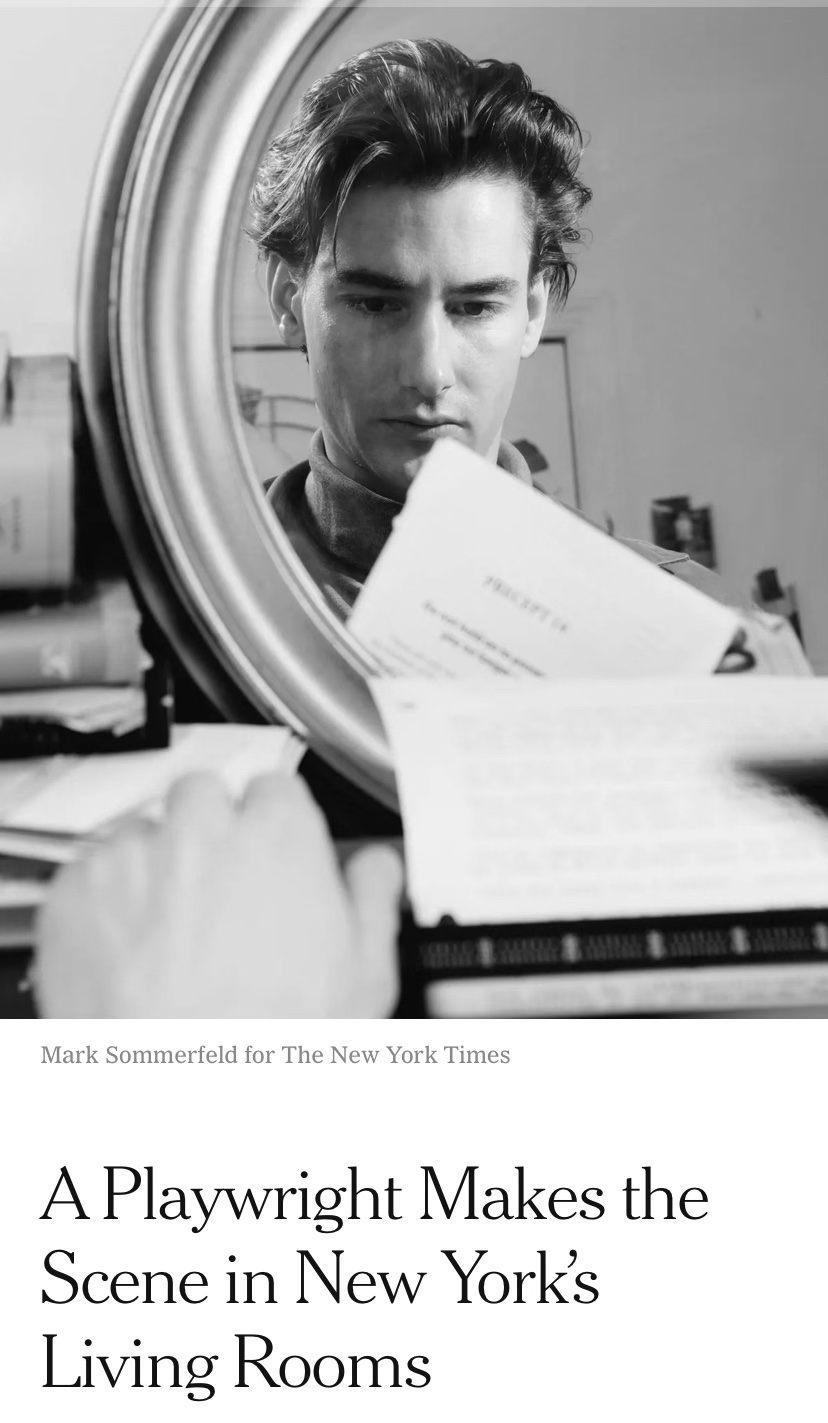 Rehearsals for Minotaur, by Matthew Gasda, are going so well. I love this group of people. They make staging a psychosexual family drama fun😂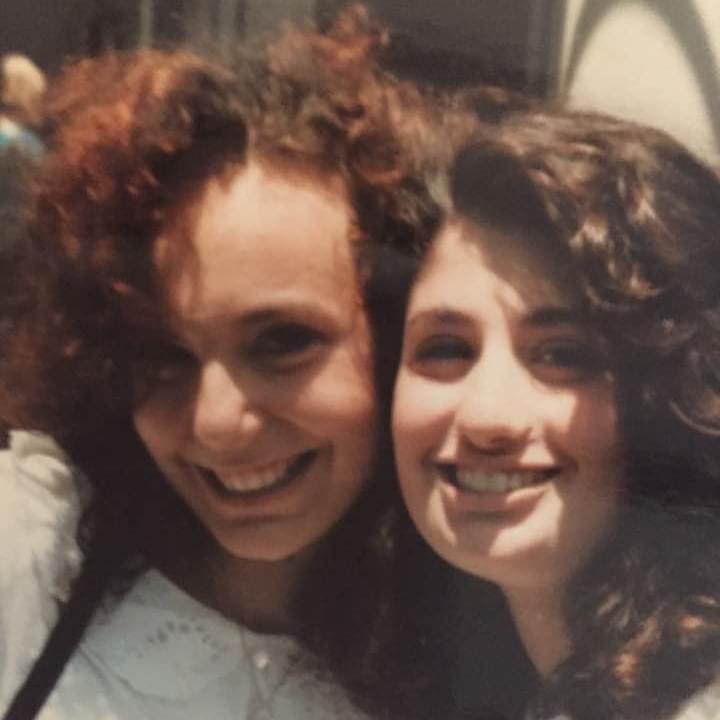 Desperately Seeking The '80s, my podcast with my highschool bestie Jessica about NYC in the 80s hit 1500 downloads! We're delighted and going strong.
MARCH 2022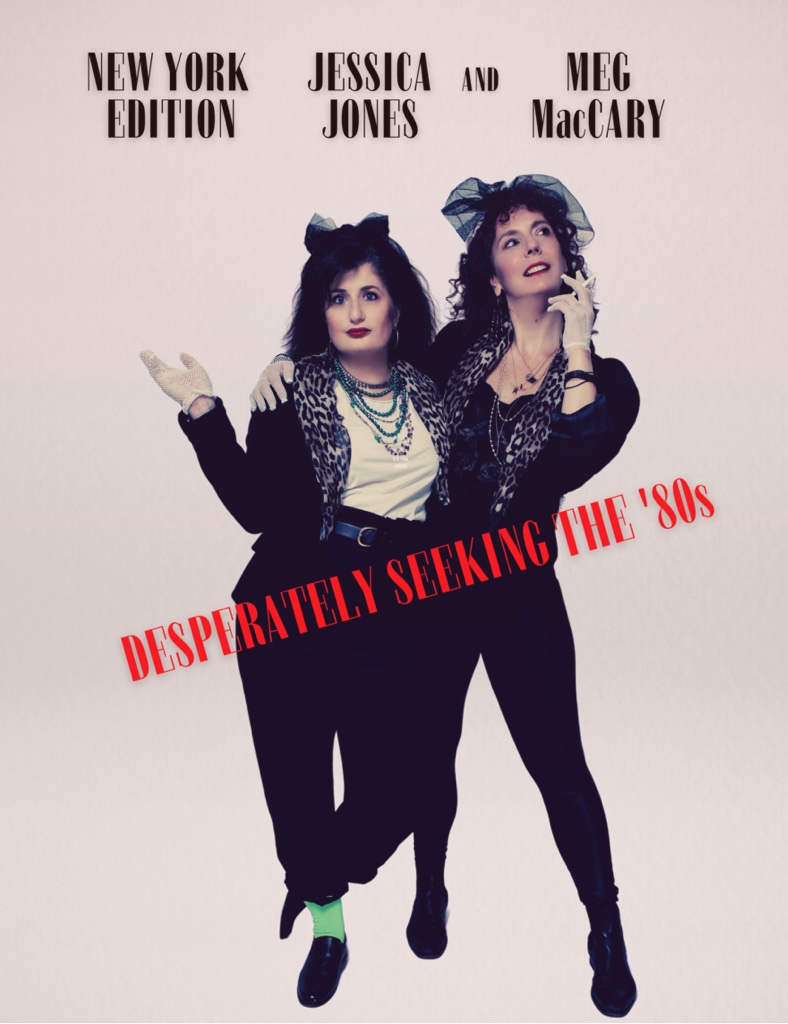 Our podcast Desperately Seeking The '80s: NY Edition is live! Revisit the crime and culture of NYC in the '80s with BFF Gen-Xers Jessica and Meg.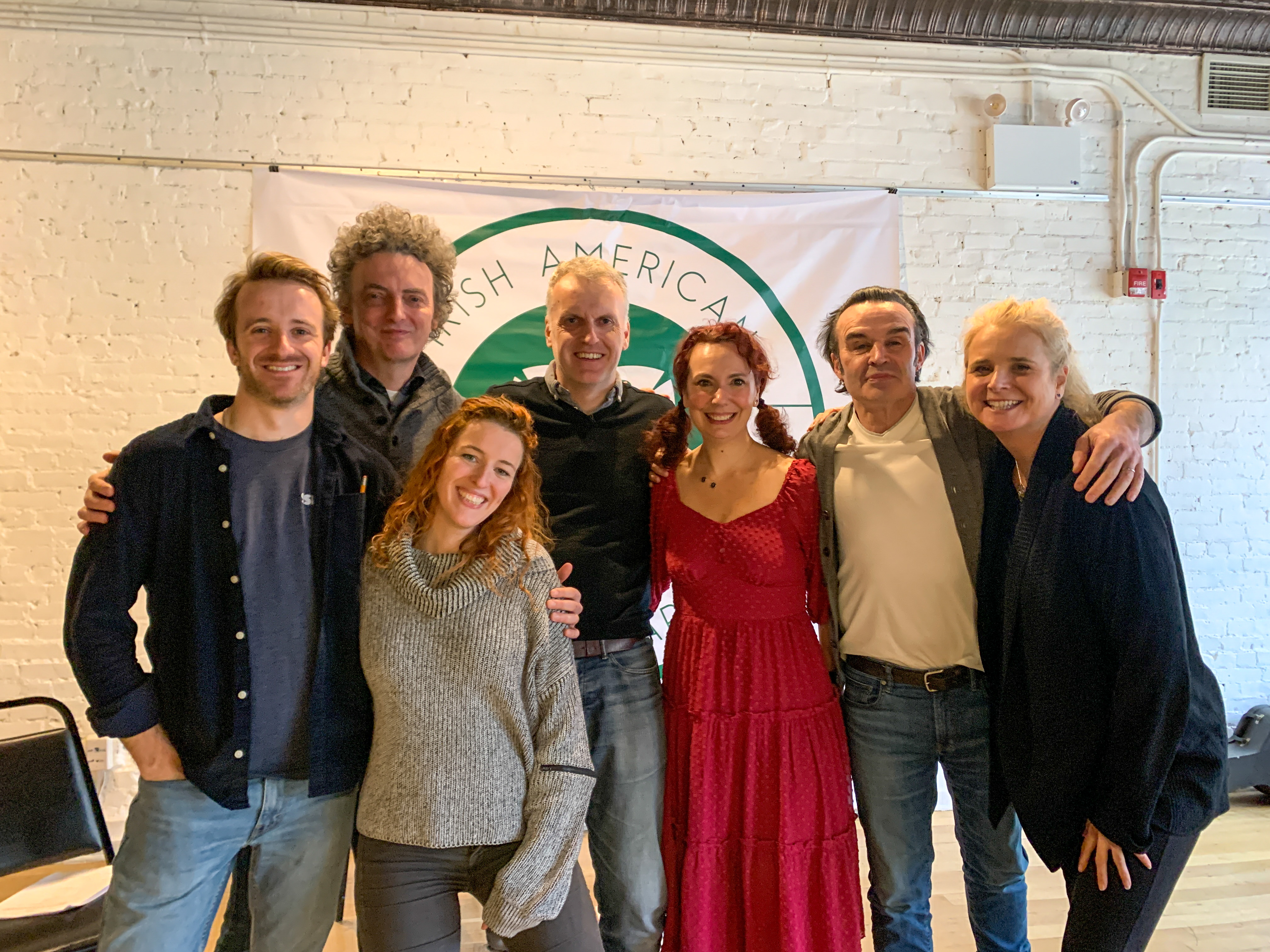 I was in a slew of readings this month: the new musical Peace and Love in Brooklyn by Eamon O'Tuama, directed by John Keating at the Irish American Writers and Artists, Inc.; the short play Roommates by B.J. Burton, directed by Alisa Matlovsky for The Women in the Arts and Media Coalition; and a new TV pilot, Roebling Project, by Bethany Lauren James and Hunter Gardner.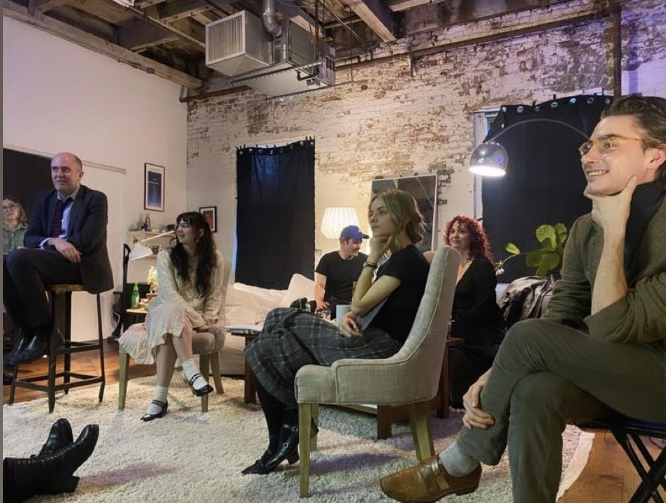 The public reading of Minotaur by Matthew Gasda went wonderfully, and we're excited to get back into the rehearsal room, gearing up for a full staging in May.
FEBRUARY 2022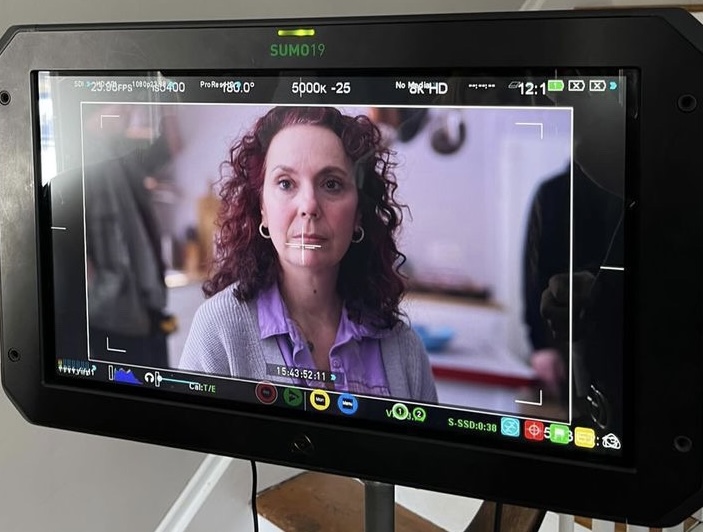 The director, Anna Sørrig, and most of the crew of the short film "Dying to Survive" are Danish. There was a soothing babble of Danish underscoring the whole day of shooting. Very Hygge!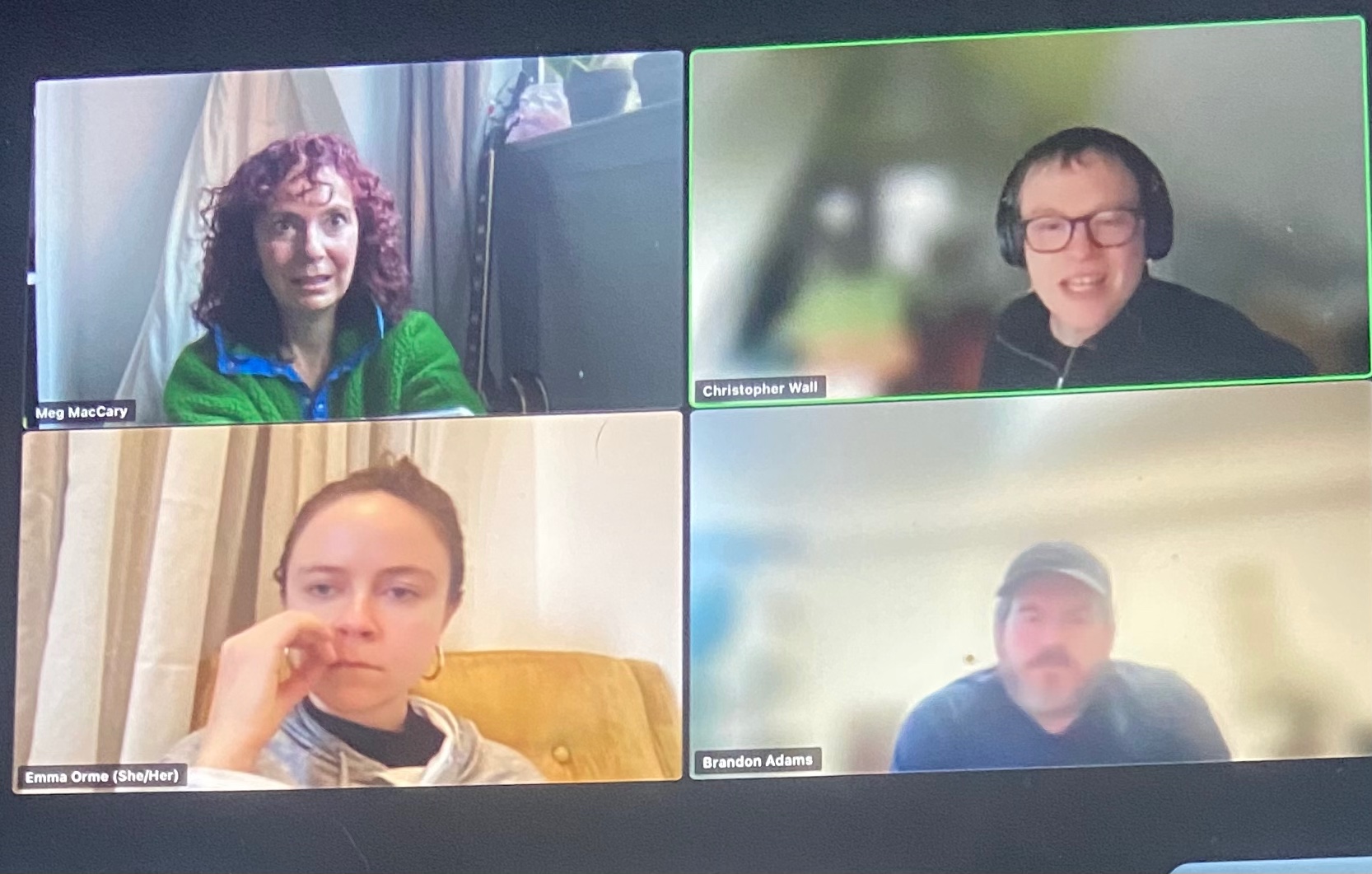 February was chock full of readings: I played a gay local politician from Minnesota in The Chaos Theory of Now by Jennifer Joy Pawlitschek, directed by Alisa Matlovsky for the League of Professional Theatre Women, and reprised Evelyn in the musical two-hander The God of In Between by Christopher Wall. Lots of creative energy in the air!
JANUARY 2022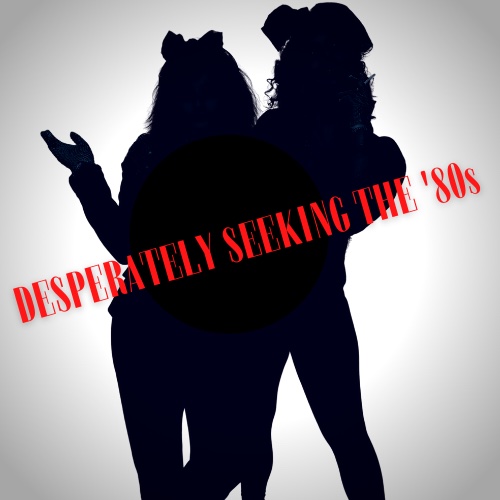 Jessica Jones and I started recording our podcast, Desperately Seeking the '80s: NY Edition. Revisit the crime and culture of NYC in the '80s with BFF Gen-Xers Jessica and Meg. We've banked five episodes and are scheduled for a February release!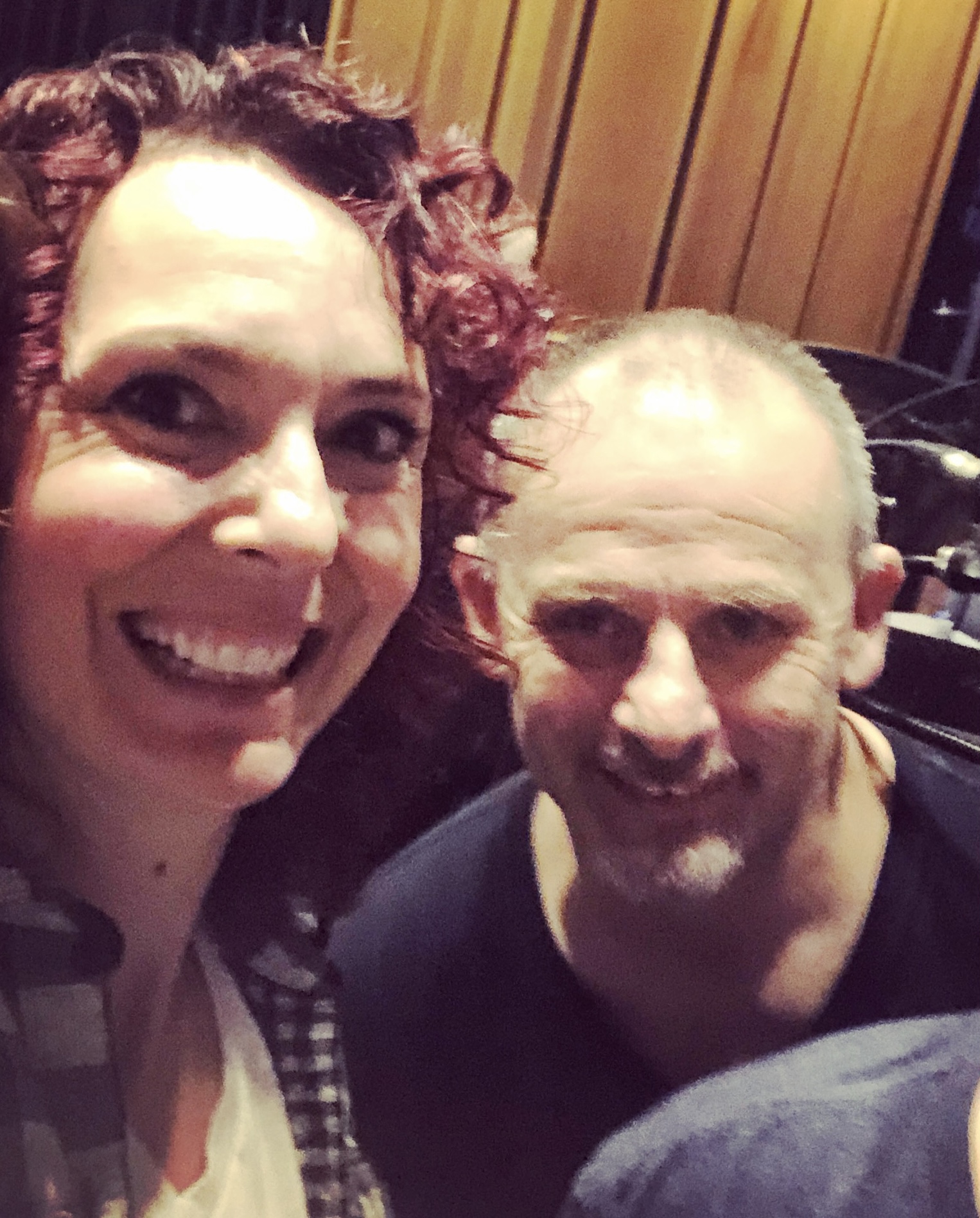 Reunited with Bob Laine from the old NADA days (pictured here in 2019 recording the radio play of American Revolution by Kirk Wood Bromley.) We're playing a dysfunctional couple in Minotaur by Matthew Gasda, when we're not reminiscing about hanging out on Ludlow in the '90s.