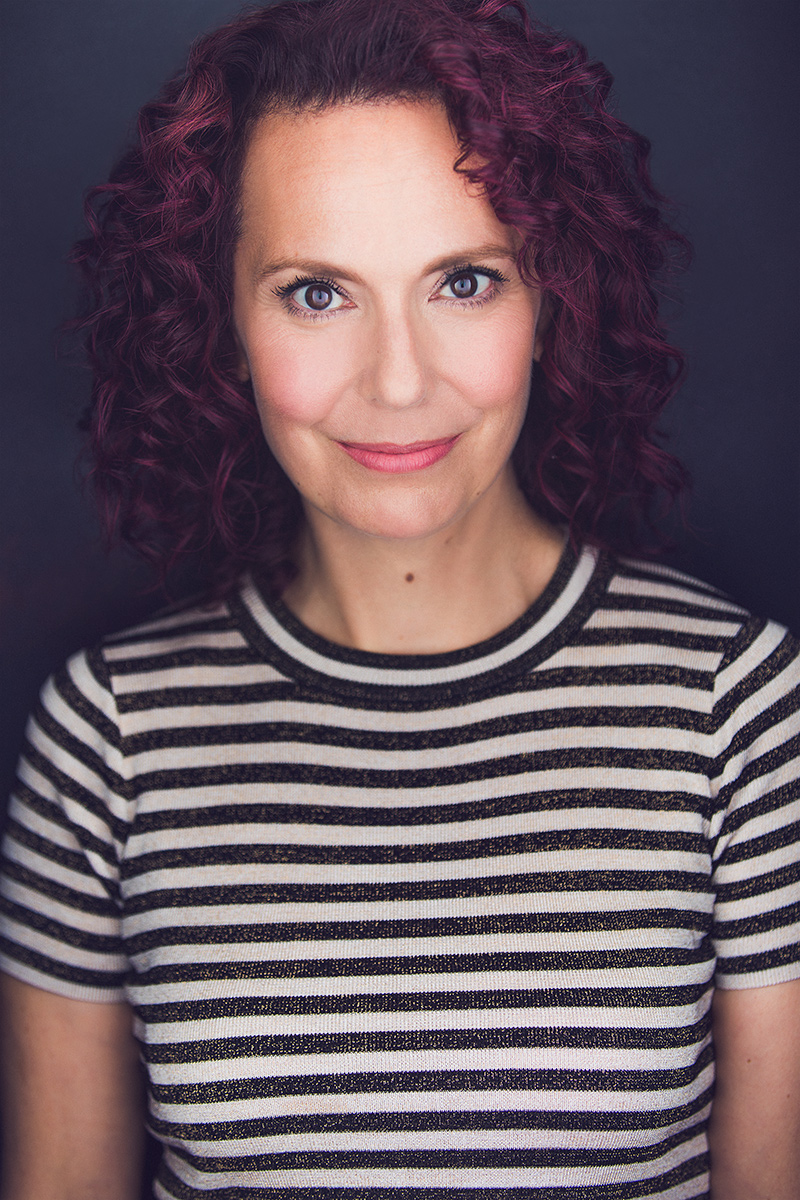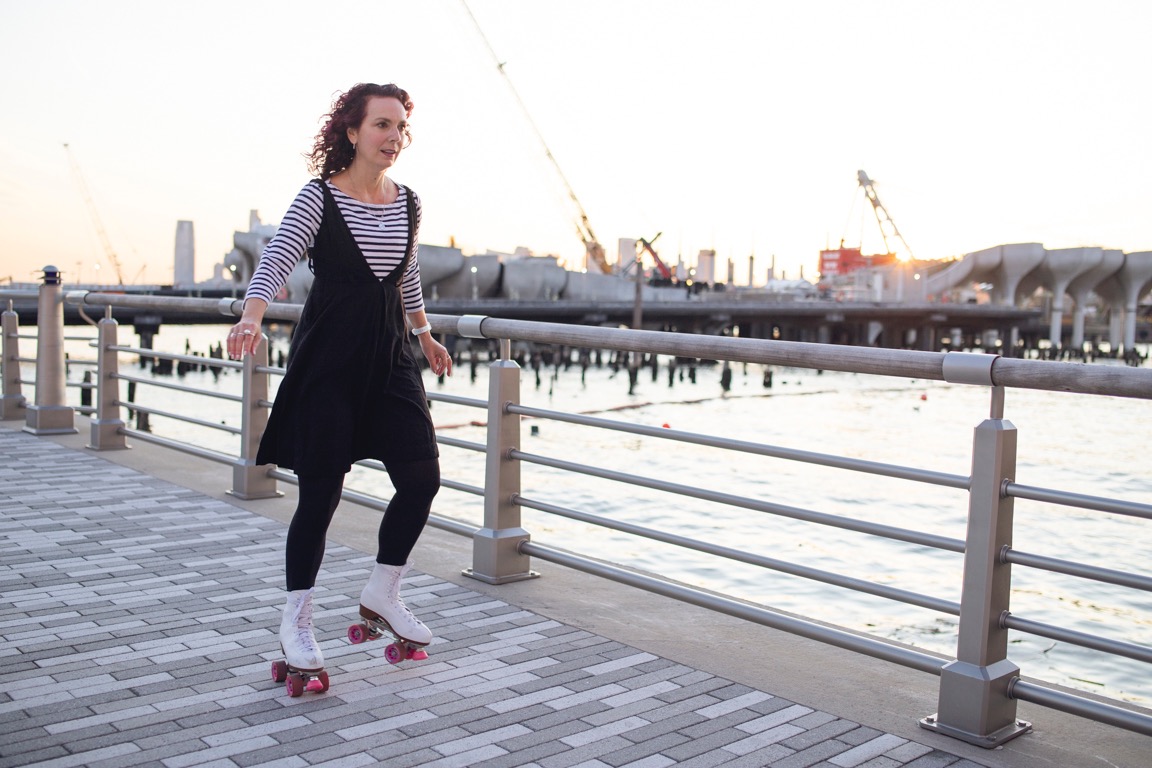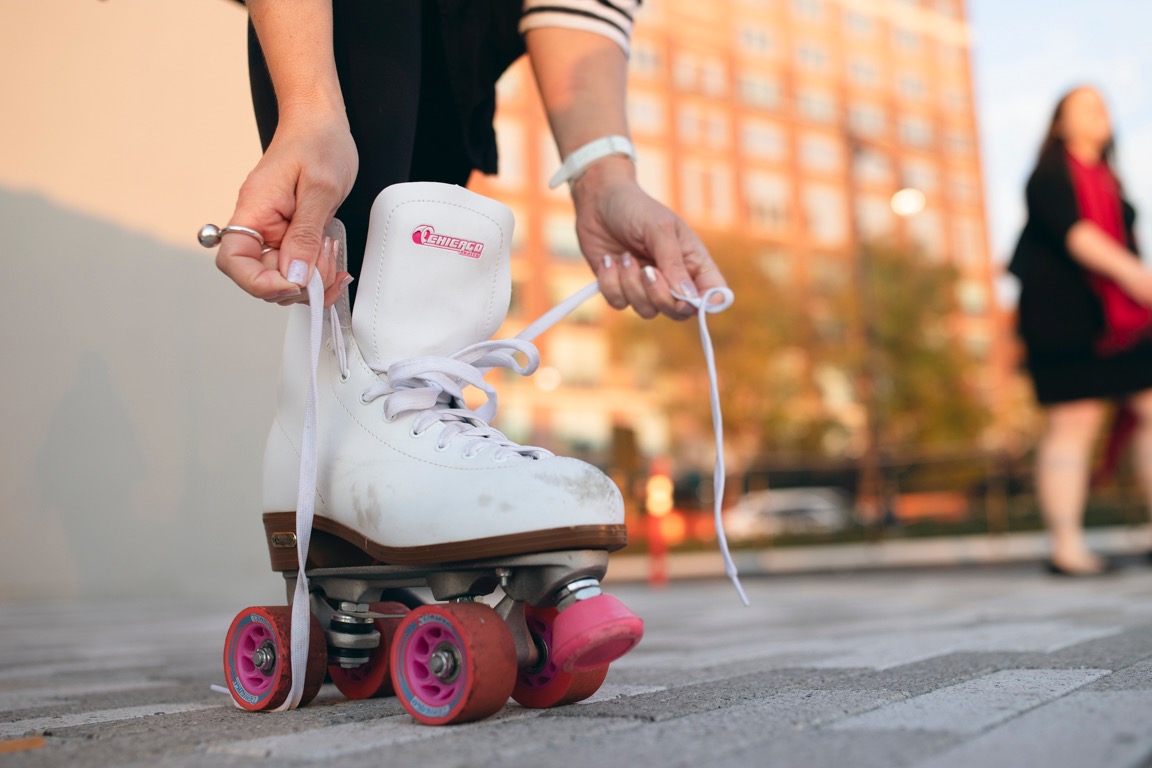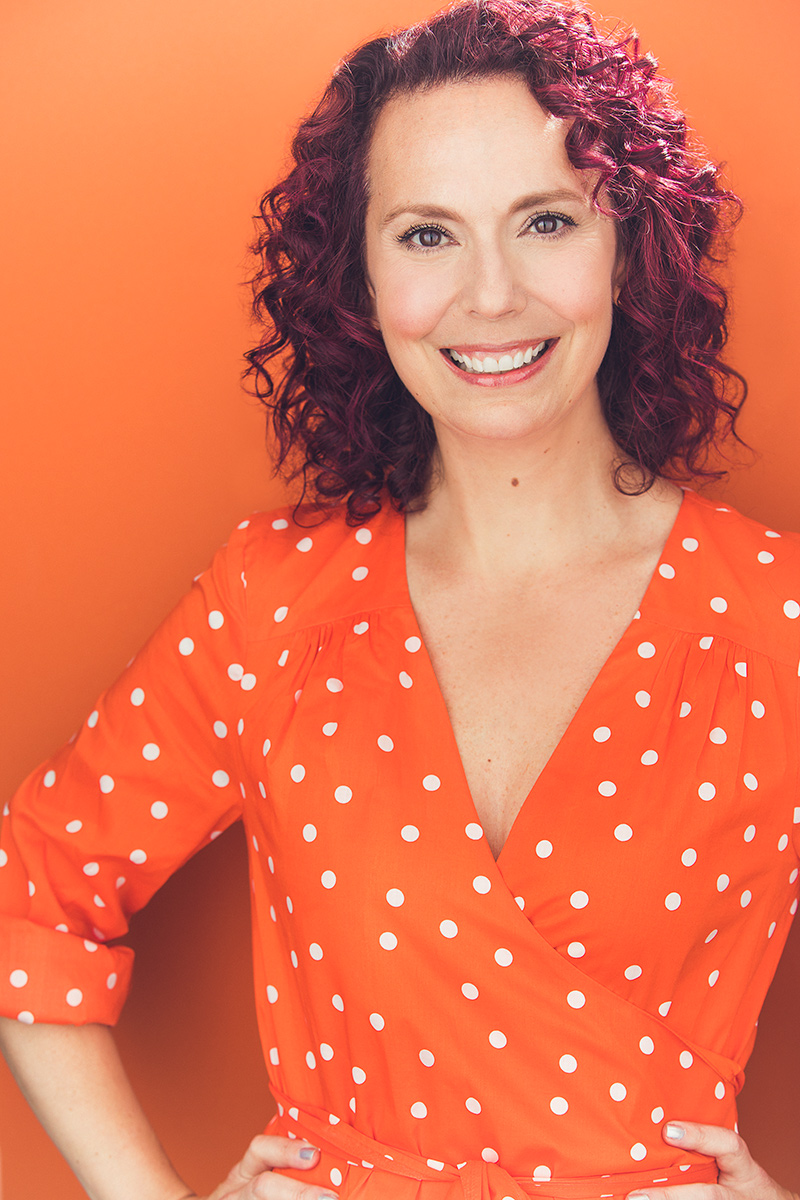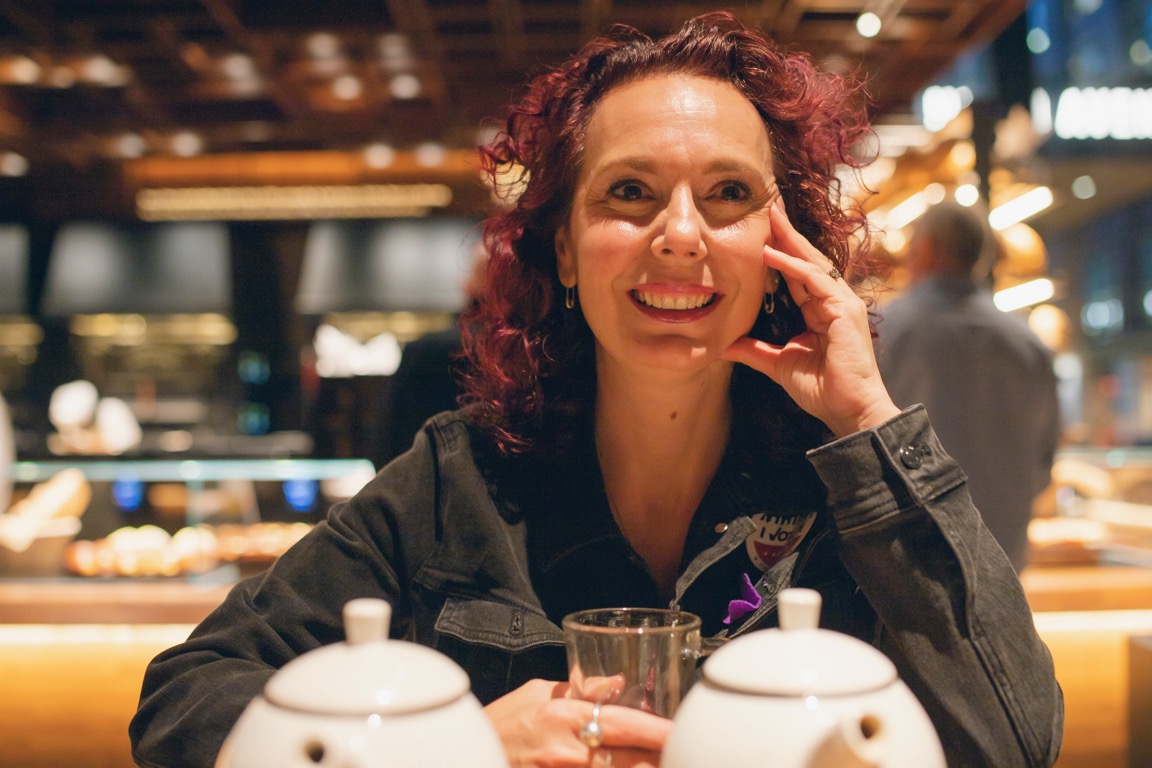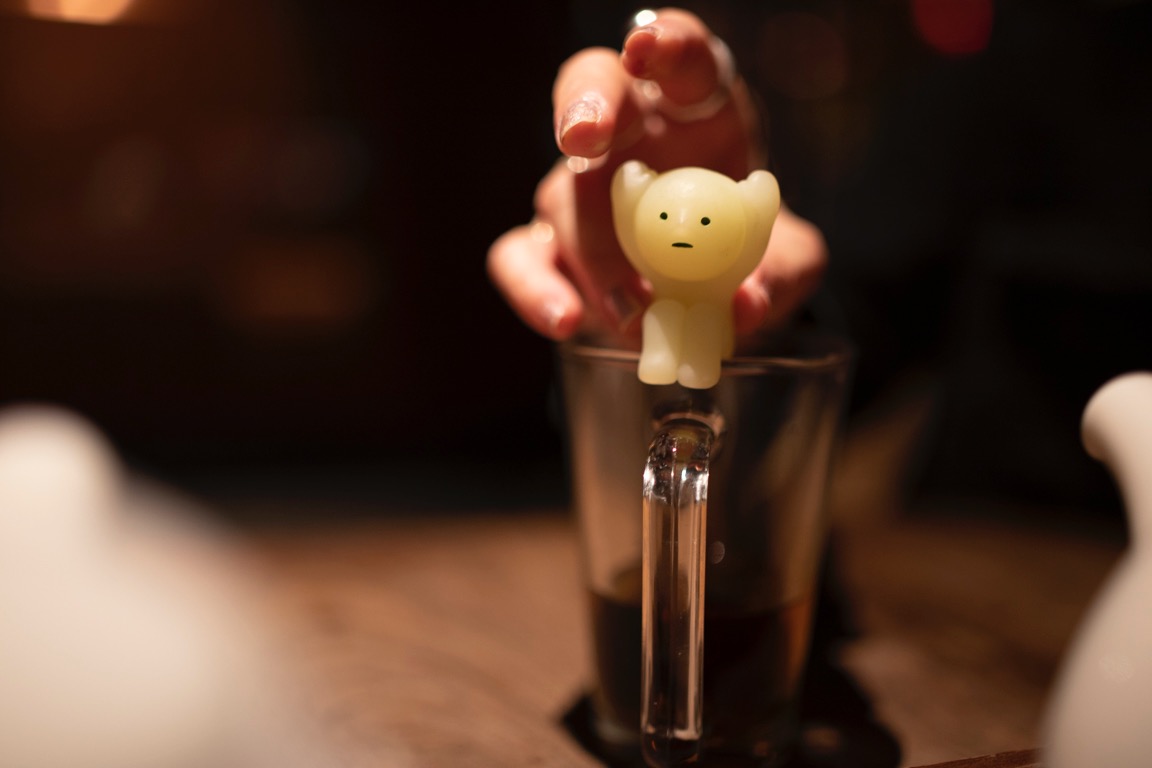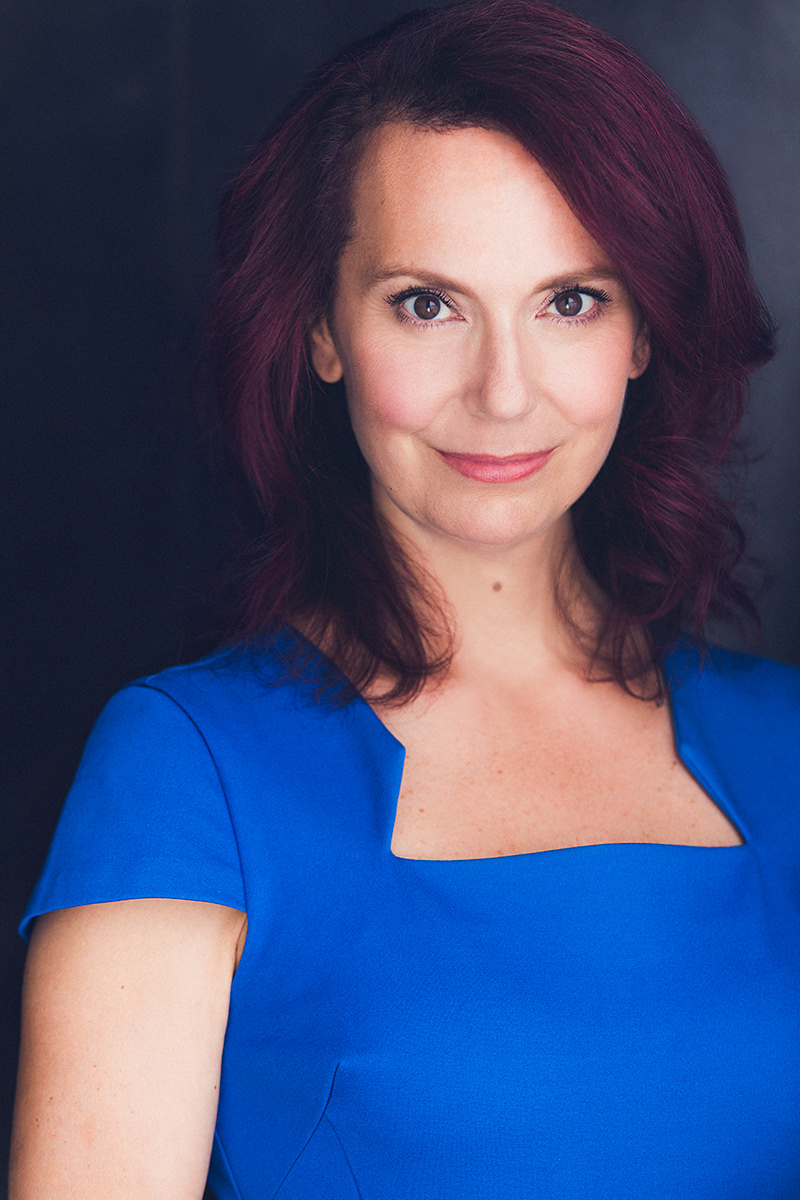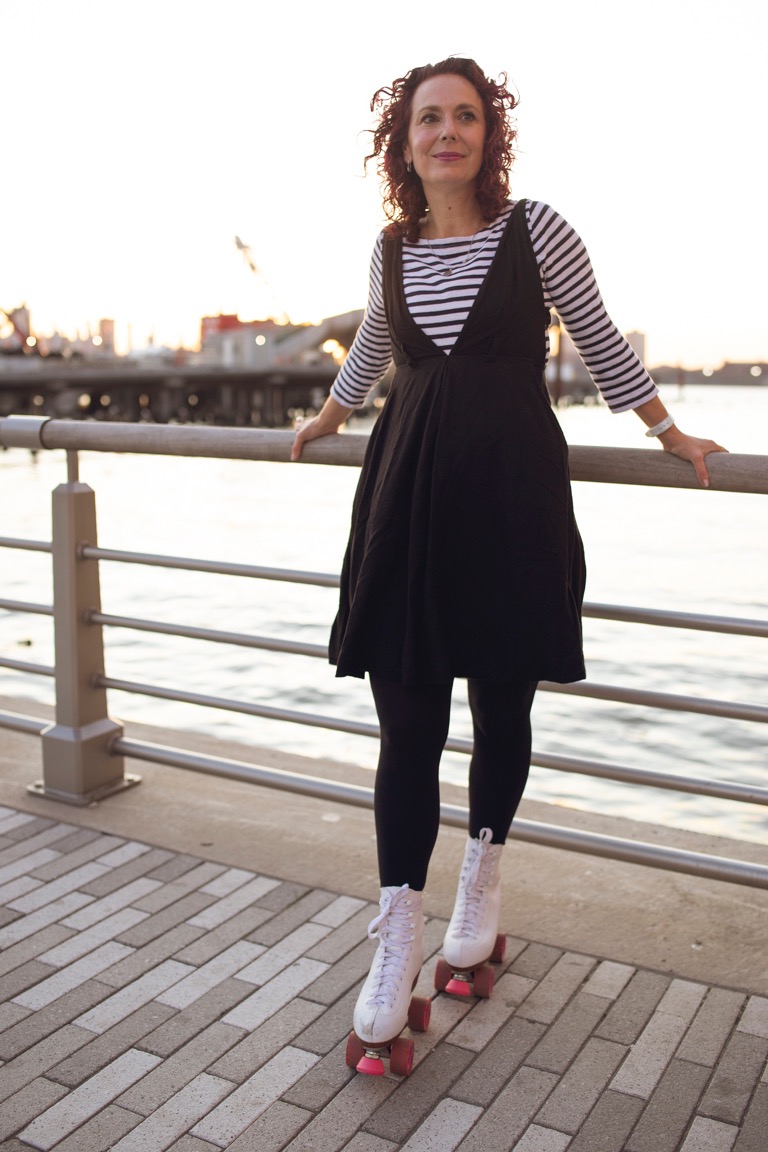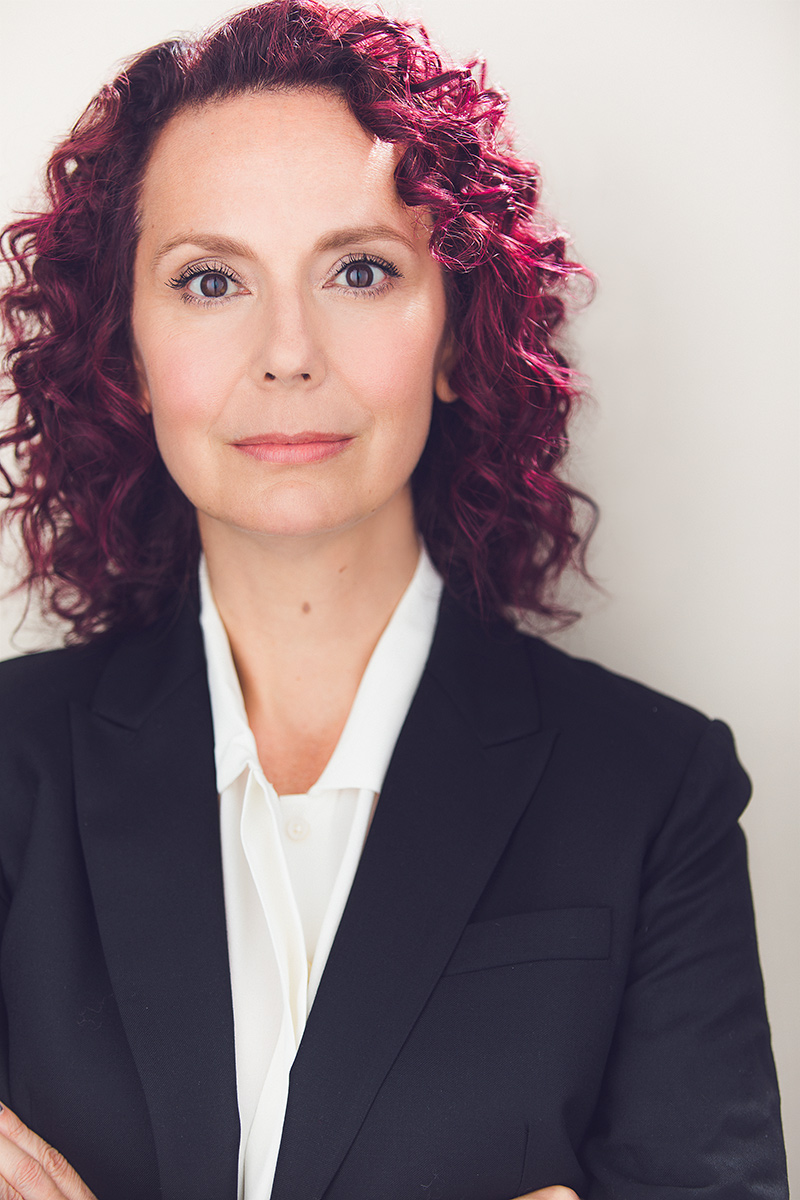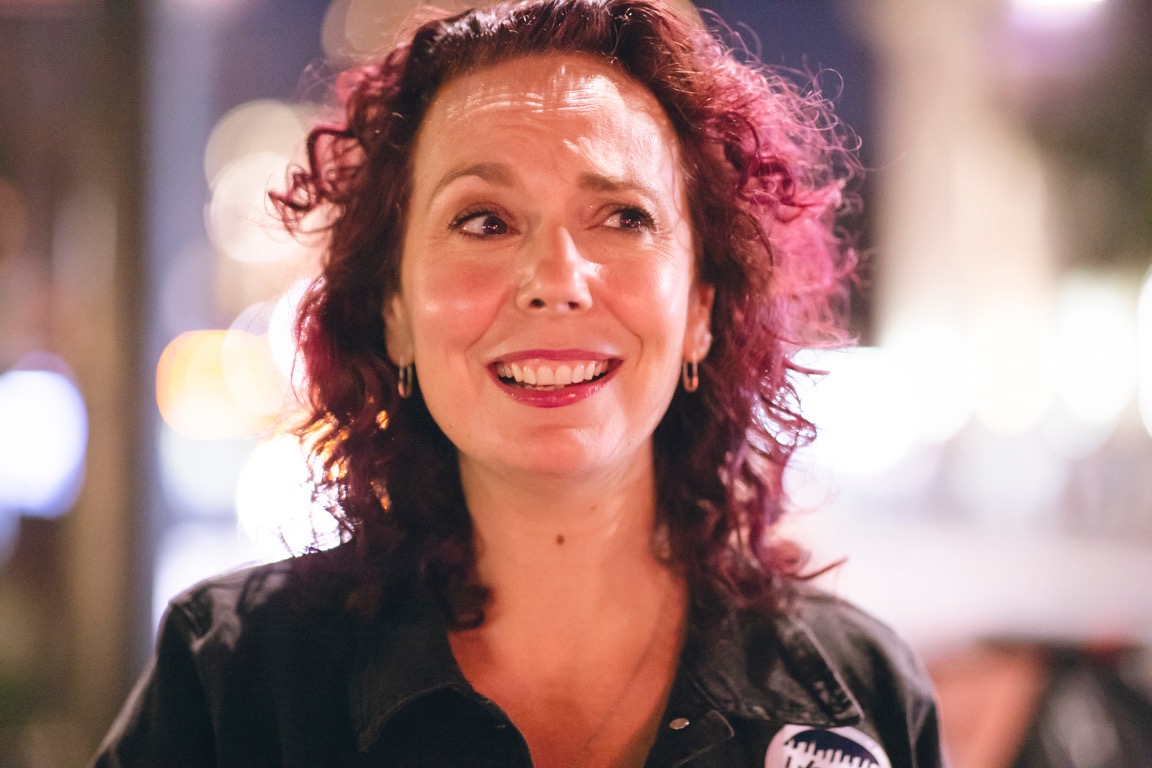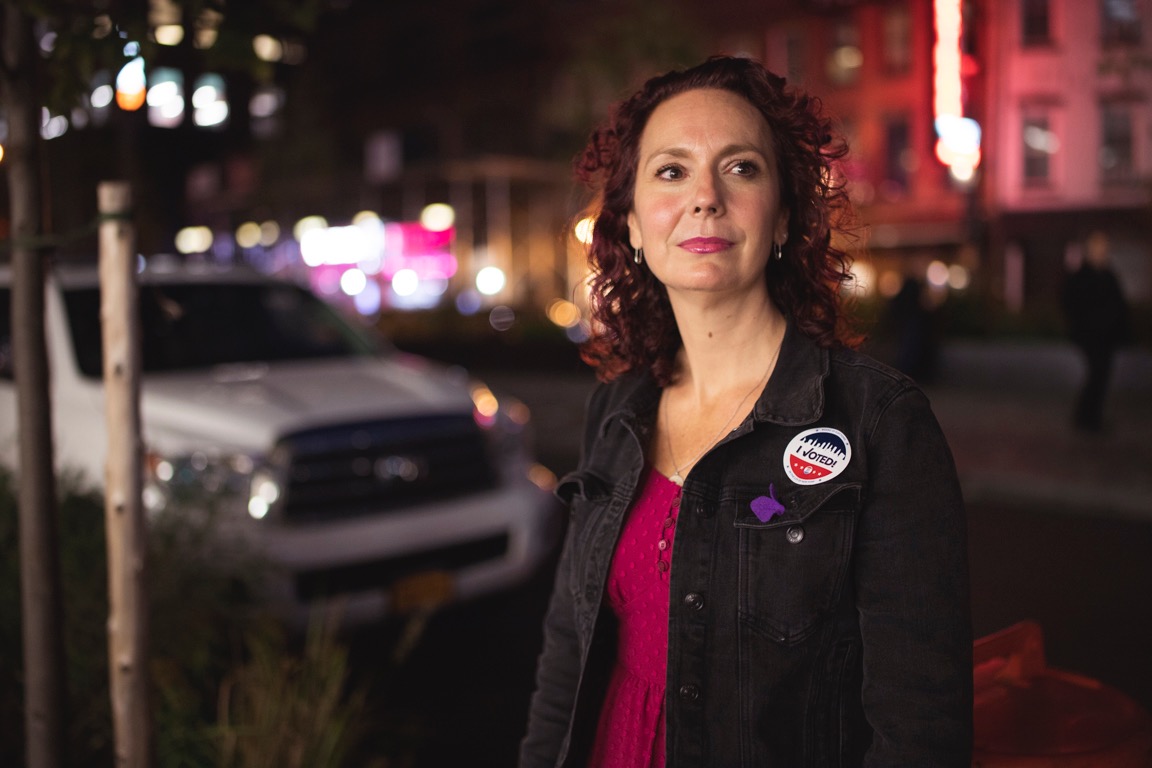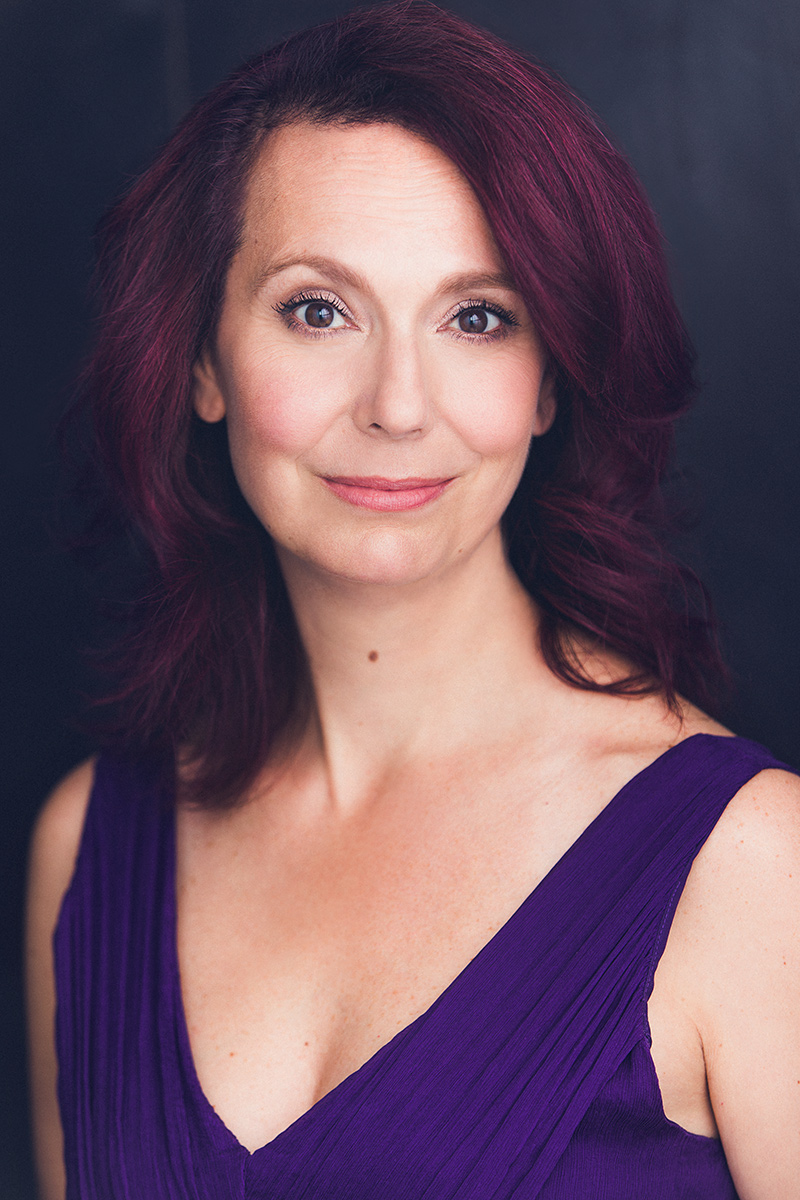 APRIL 2022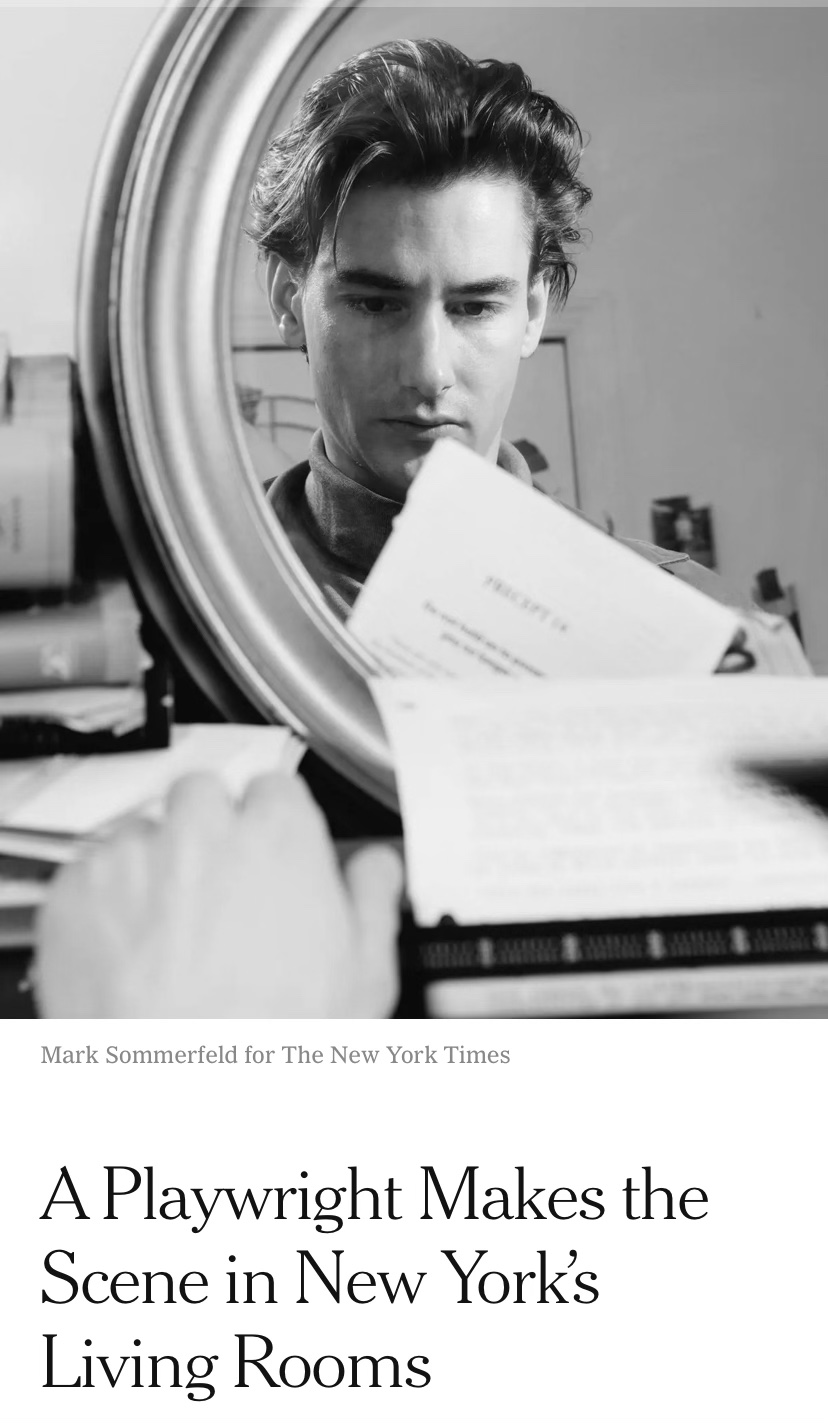 Rehearsals for Minotaur, by Matthew Gasda, are going so well. I love this group of people. They make staging a psychosexual family drama fun😂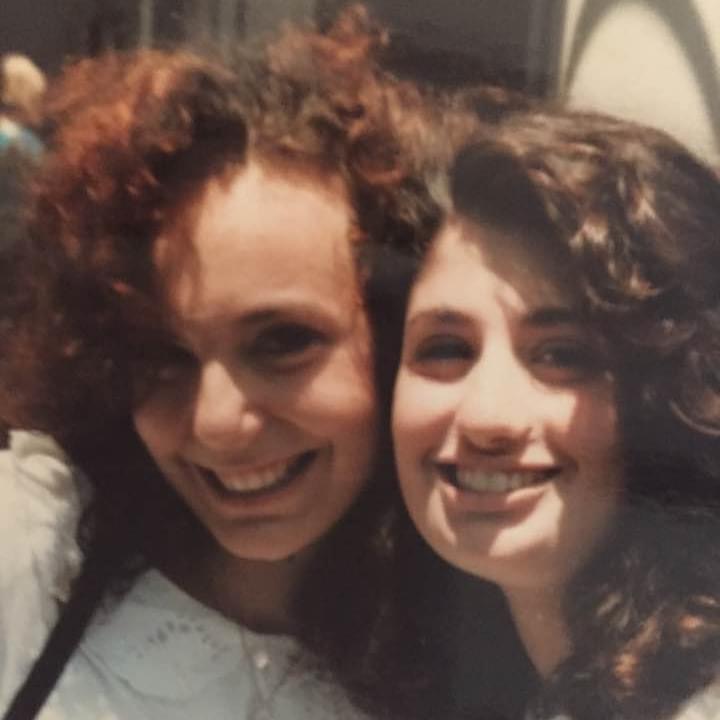 Desperately Seeking The '80s, my podcast with my highschool bestie Jessica about NYC in the 80s hit 1500 downloads! We're delighted and going strong.
MARCH 2022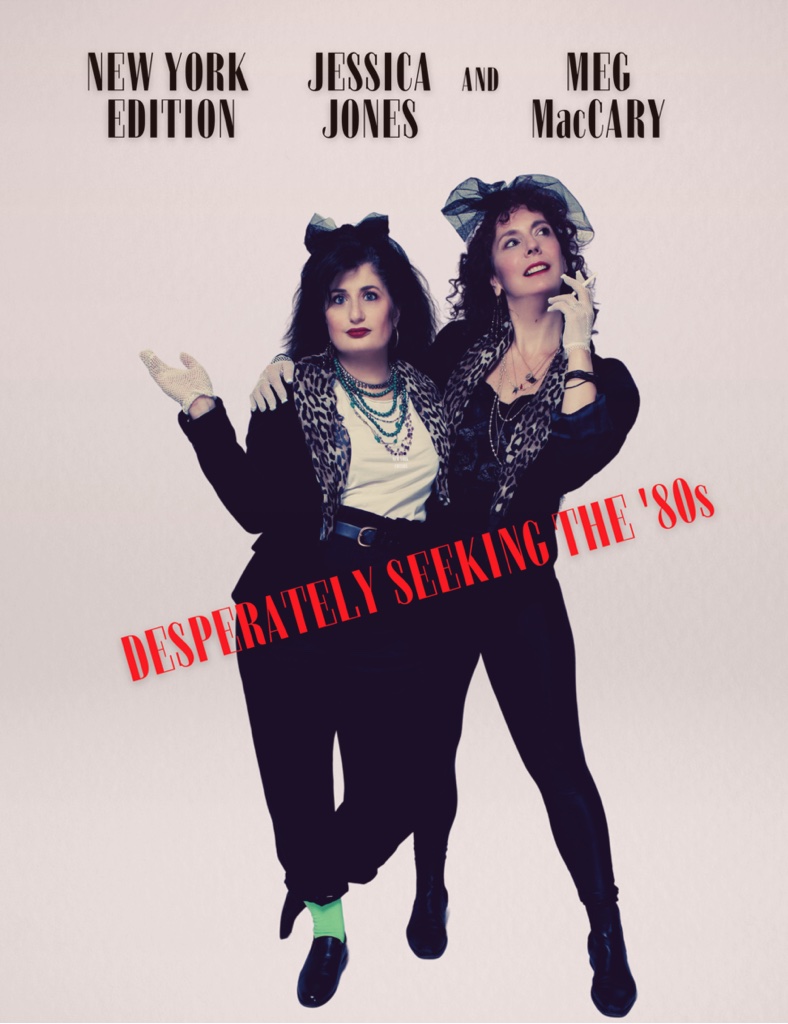 Our podcast Desperately Seeking The '80s: NY Edition is live! Revisit the crime and culture of NYC in the '80s with BFF Gen-Xers Jessica and Meg.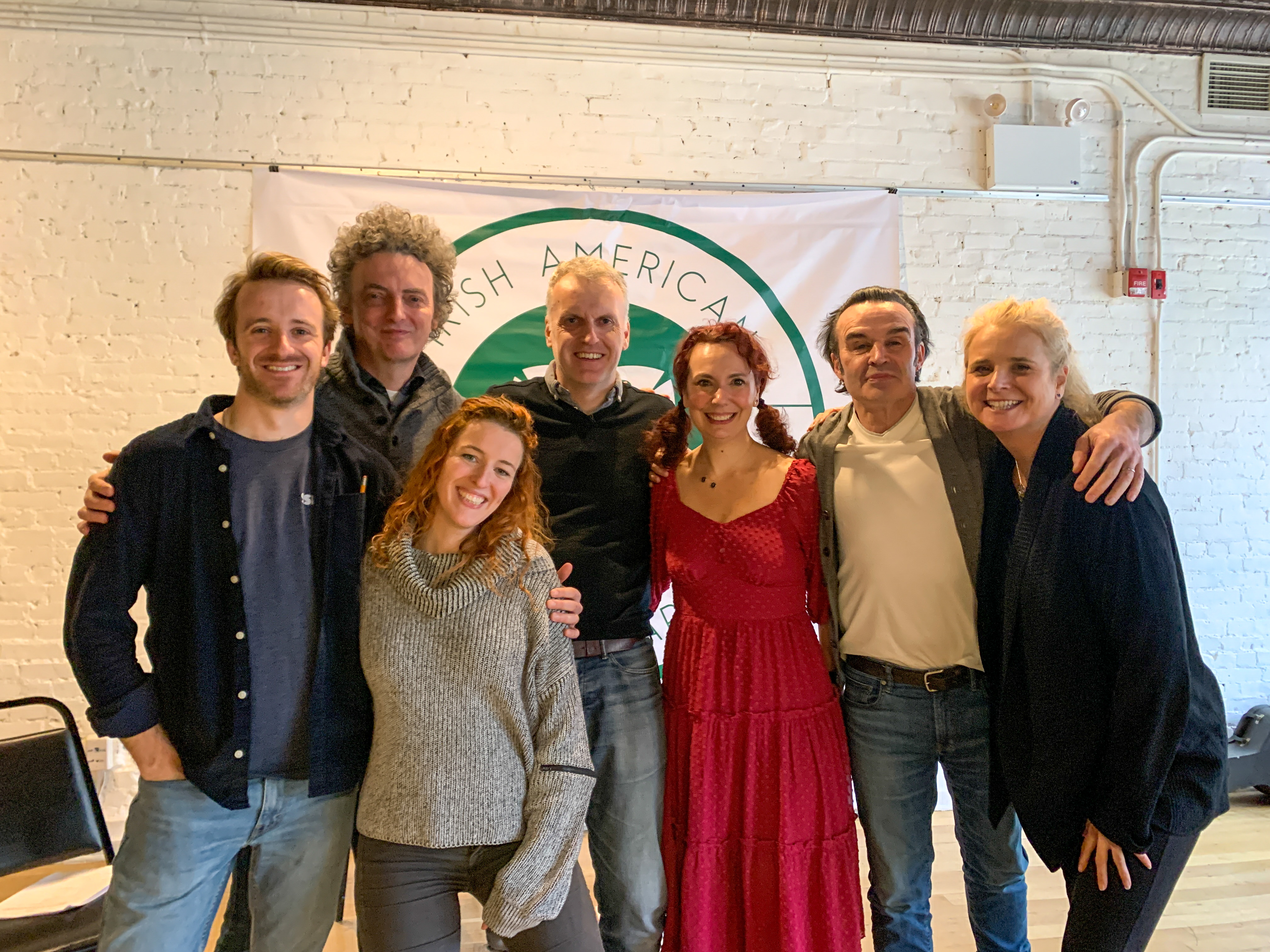 I was in a slew of readings this month: the new musical Peace and Love in Brooklyn by Eamon O'Tuama, directed by John Keating at the Irish American Writers and Artists, Inc.; the short play Roommates by B.J. Burton, directed by Alisa Matlovsky for The Women in the Arts and Media Coalition; and a new TV pilot, Roebling Project, by Bethany Lauren James and Hunter Gardner.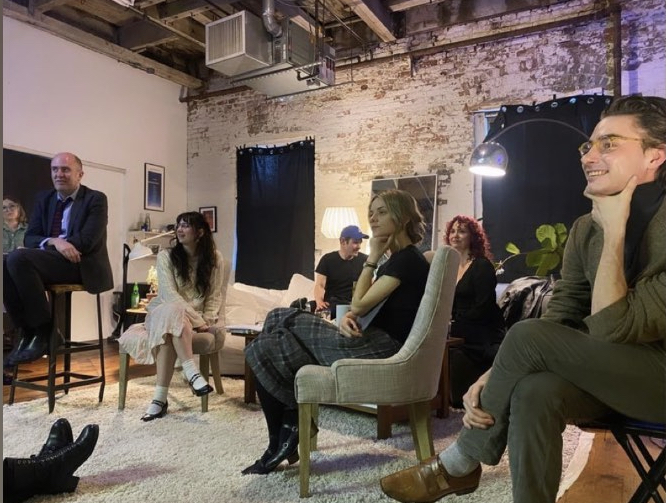 The public reading of Minotaur by Matthew Gasda went wonderfully, and we're excited to get back into the rehearsal room, gearing up for a full staging in May.
FEBRUARY 2022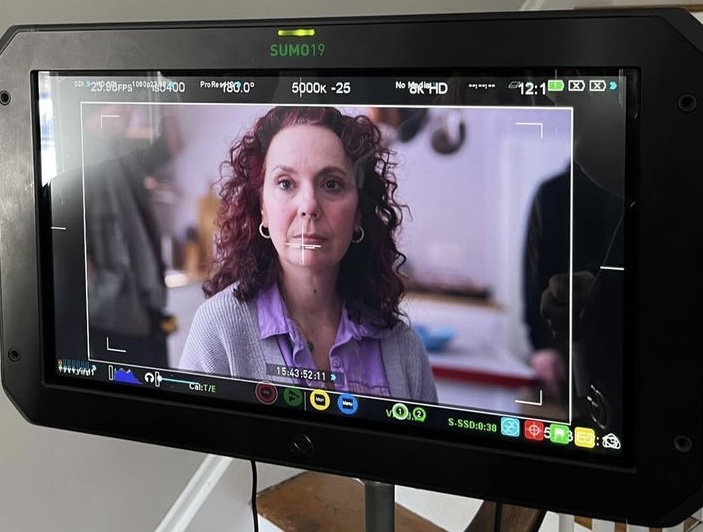 The director, Anna Sørrig, and most of the crew of the short film "Dying to Survive" are Danish. There was a soothing babble of Danish underscoring the whole day of shooting. Very Hygge!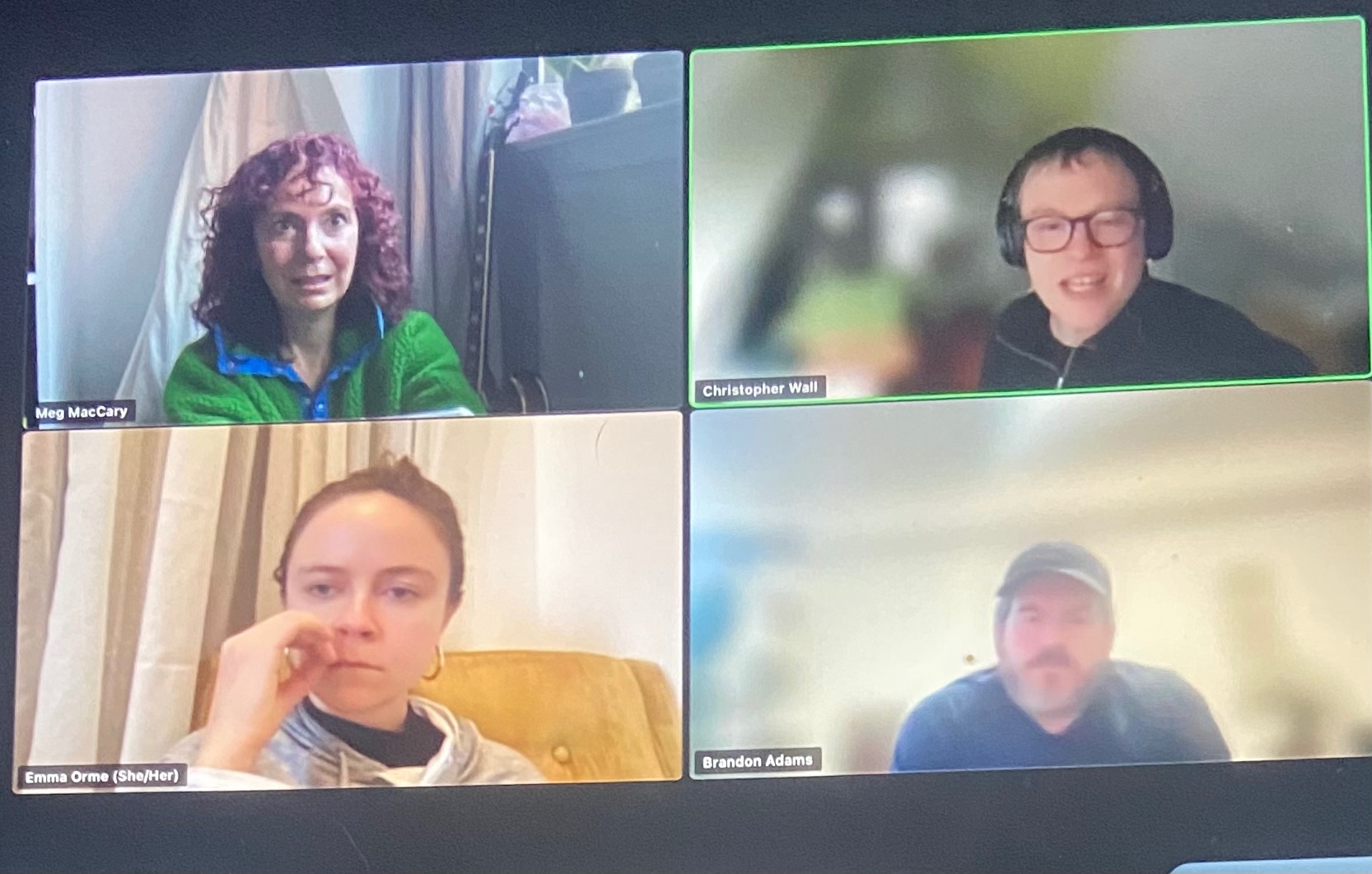 February was chock full of readings: I played a gay local politician from Minnesota in The Chaos Theory of Now by Jennifer Joy Pawlitschek, directed by Alisa Matlovsky for the League of Professional Theatre Women, and reprised Evelyn in the musical two-hander The God of In Between by Christopher Wall. Lots of creative energy in the air!
JANUARY 2022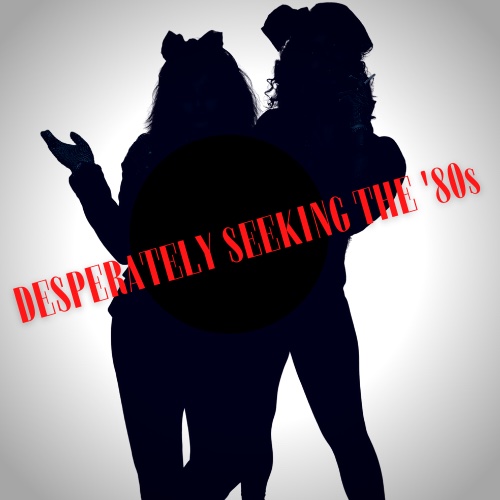 Jessica Jones and I started recording our podcast, Desperately Seeking the '80s: NY Edition. Revisit the crime and culture of NYC in the '80s with BFF Gen-Xers Jessica and Meg. We've banked five episodes and are scheduled for a February release!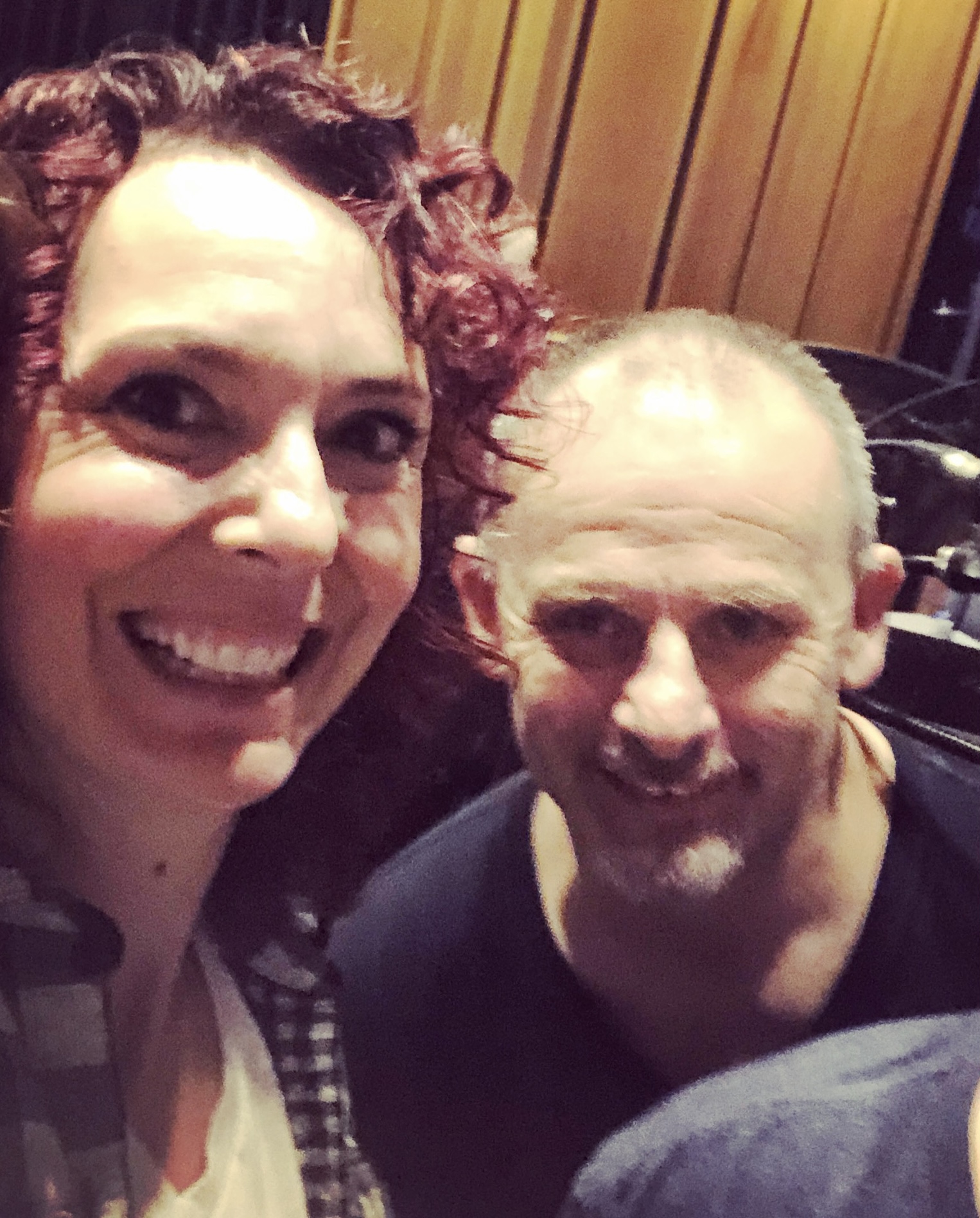 Reunited with Bob Laine from the old NADA days (pictured here in 2019 recording the radio play of American Revolution by Kirk Wood Bromley.) We're playing a dysfunctional couple in Minotaur by Matthew Gasda, when we're not reminiscing about hanging out on Ludlow in the '90s.
DECEMBER 2021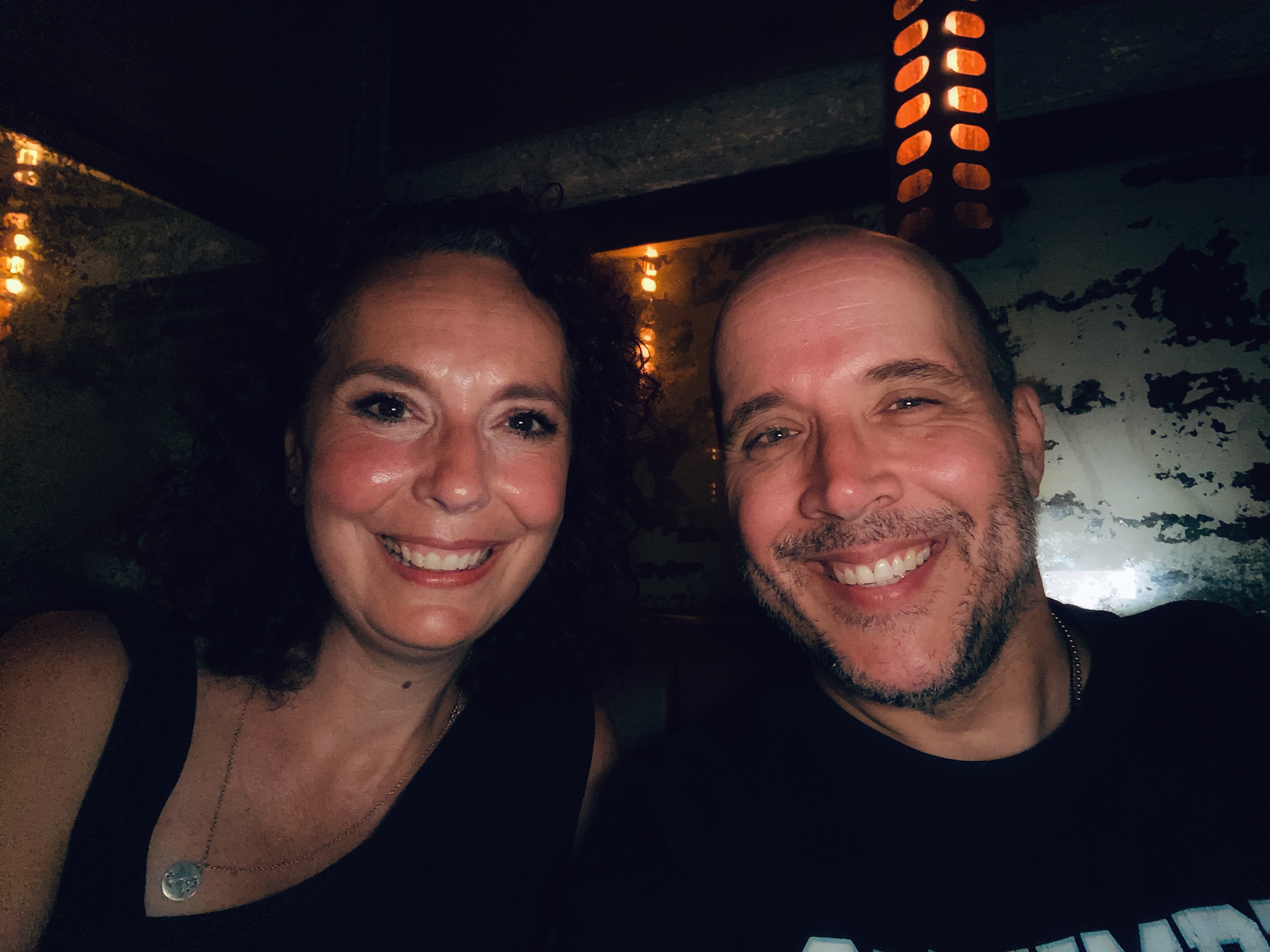 Carl Belfatti and I worked so beautifully together on "Care and Feeding," our mini-musical that helped raise $30,000 for the Actors' Fund earlier this year, that we've started to write a full length musical😊 More soon!
NOVEMBER 2021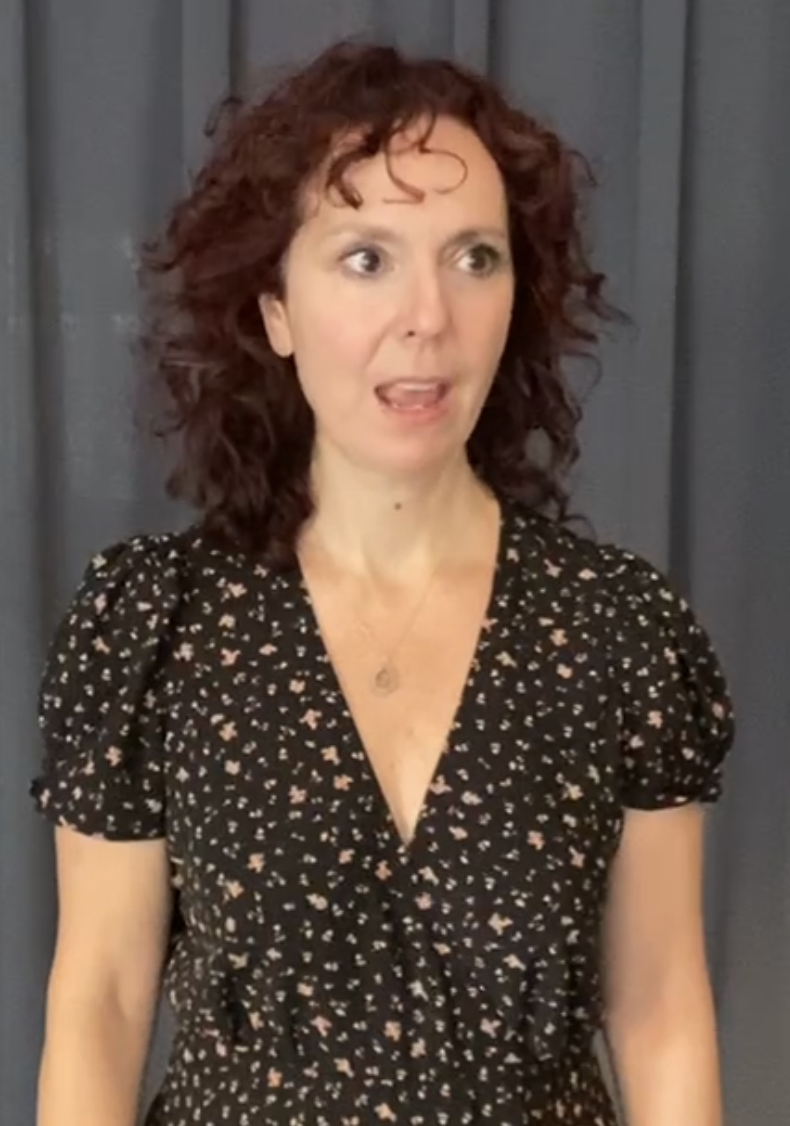 I performed a reading of my one woman show (which is still untitled) for four very supportive and wise colleagues. So much more work to do! Three steps forward and two steps back... Forward march!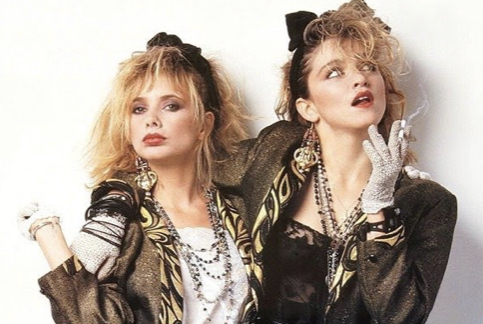 Here's a little teaser for a project that will be announced in early 2022. No spoilers! Just happy to report that I'm loving the process:) More soon!
OCTOBER 2021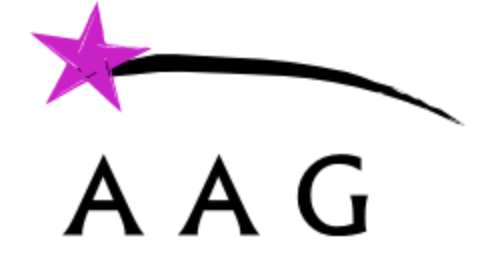 I'm DELIGHTED to be working with Deborah Dotoli of AAG Talent! What with Deborah and Gina Manfredi at DDO Artists Agency, I now have a bonafide TEAM of reps😊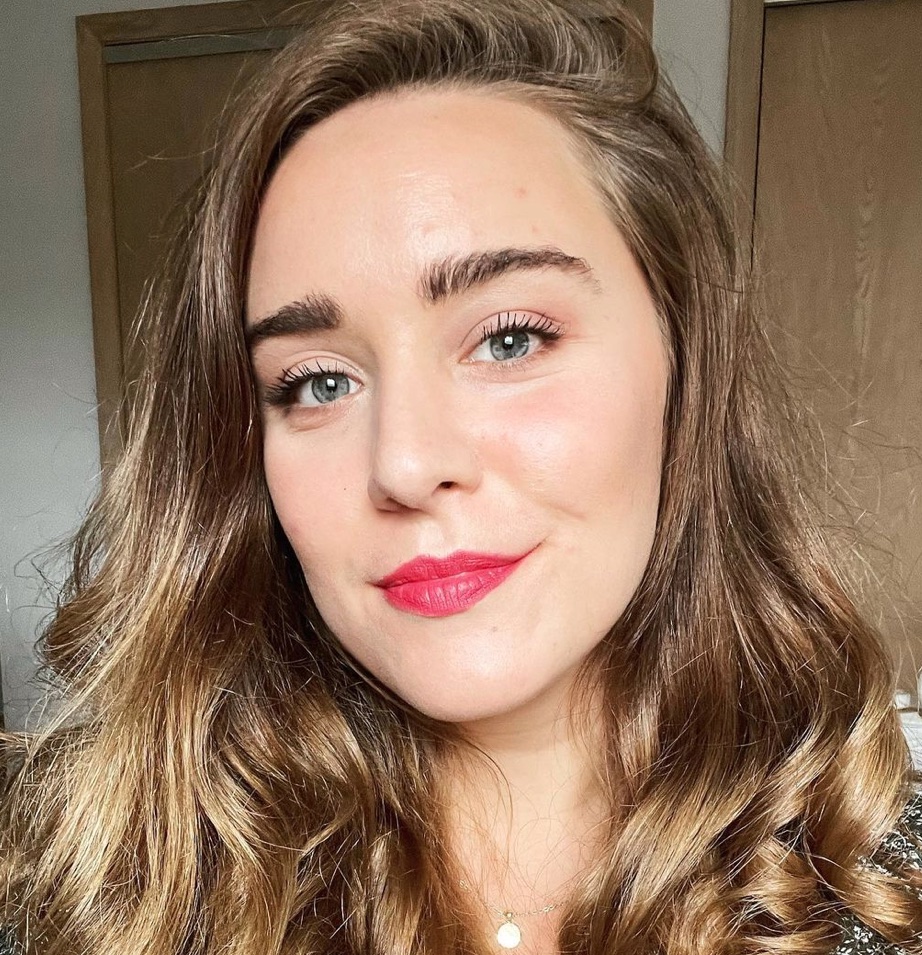 I voiced all the adult roles in a reading of wonderful Laura Winters' new musical: The Last Age of Moonsteeds. Think Stand By Me, except it's about a group of girls in the 90's. And it's funny as hell.
SEPTEMBER 2021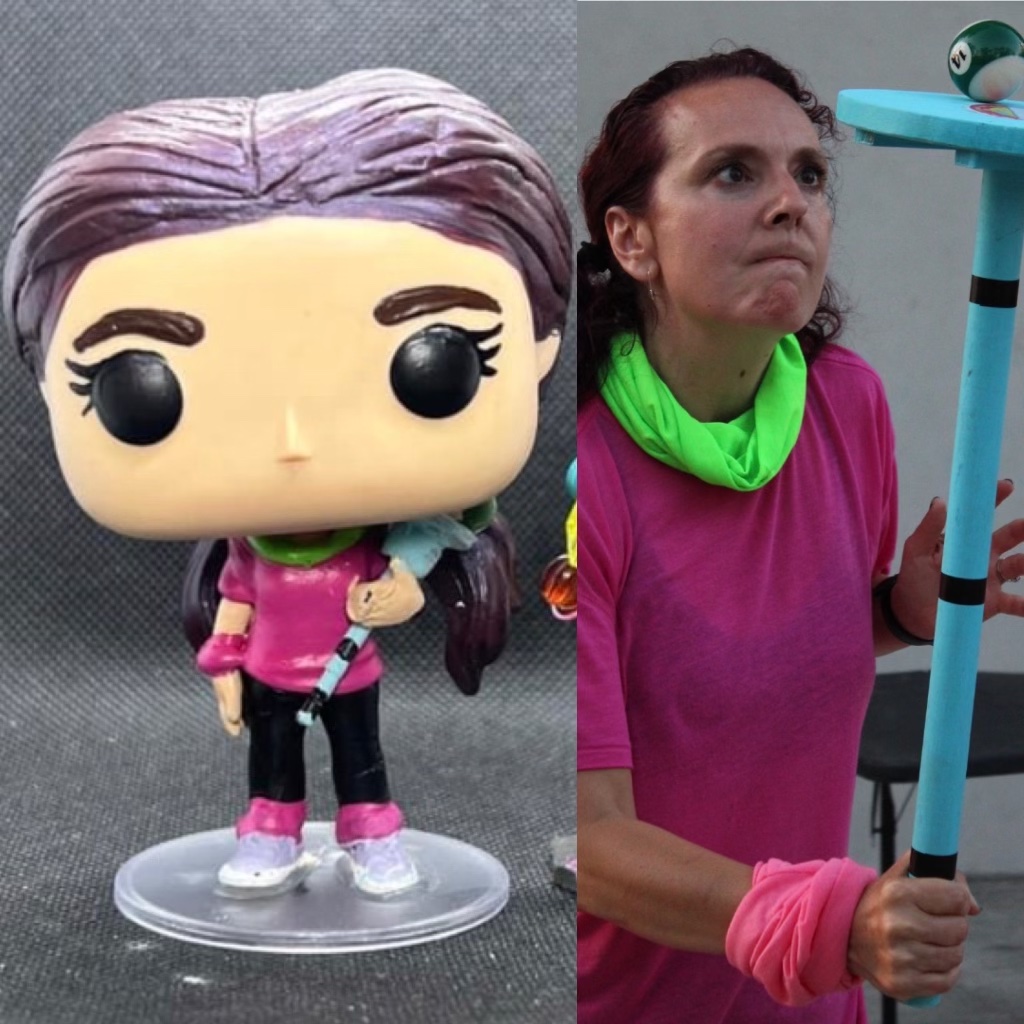 This month I competed in Survivor Brooklyn South, hosted by the amazing George Nicolaidis and a crew of astoundingly beautiful Survivor super fans. A teeny tiny part of me didn't believe I could do it—and that part of me died a gruesome death. It was amazing! I made alliances and strategized and won TWO individual immunity idols and found an idol and played it on my closest remaining ally and made it to FINAL FOUR and George gave me the torch (!!!!) AND I won Fan Favorite! BEST DAY EVER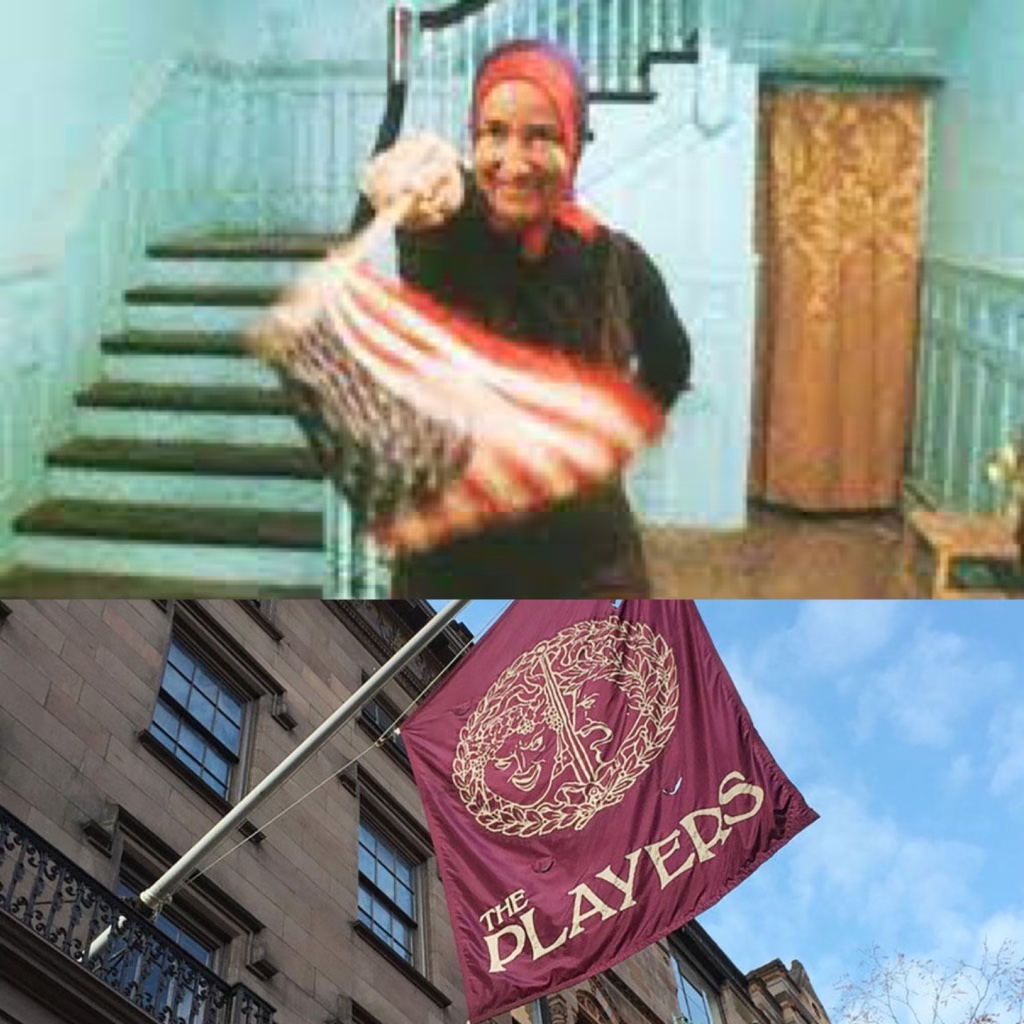 I sang "Around The World" from Grey Gardens at The Players this month. I just love the story of Little Edie. While preparing the song for the evening celebrating the return of Broadway, I came to deeply respect her vulnerability and gumption—qualities that are often underappreciated in women. Michael Hicks accompanied me and was outstanding, as well as a lovely dinner date.
AUGUST 2021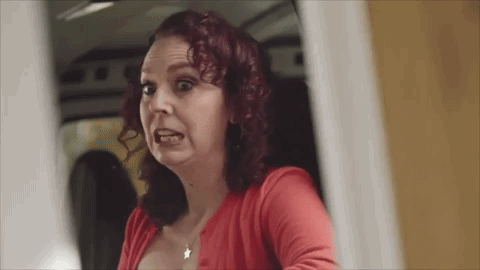 Stephani has road rage! And she was a ton of fun to play. Watch her 6-minute episode of The Drive-Thru Therapist.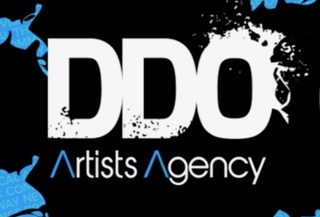 I'm THRILLED to announce that I'm being represented by DDO Artists Agency in their On-Camera Division. Gina and Michaela are wonderful to work with. Having a strong team is the best feeling!
My mother had a milestone birthday this month and I formed The Family Band with my uncle Randy and cousins Will, Trish, and Wilson, to sing "If You Knew My Story" from the musical Bright Star. It's a song about a woman who has lived an incredible life and is ready to talk about it, so it seemed particularly fitting for my mother:) Watch our performance.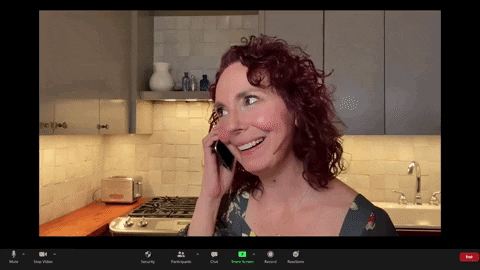 Together Apart raised over $40,000 for The Actors Fund! "Care and Feeding", the mini-musical I wrote with Carl Belfatti, was a joy to work on. I am so grateful to Carl, Ann Harada, Mia Ellis, Kitty Balay, and the incomparable Vivienne Benesch for making the experience and the piece more than I dreamed it could be. Watch the 7 minute musical about 4 moms in quarantine.
JULY 2021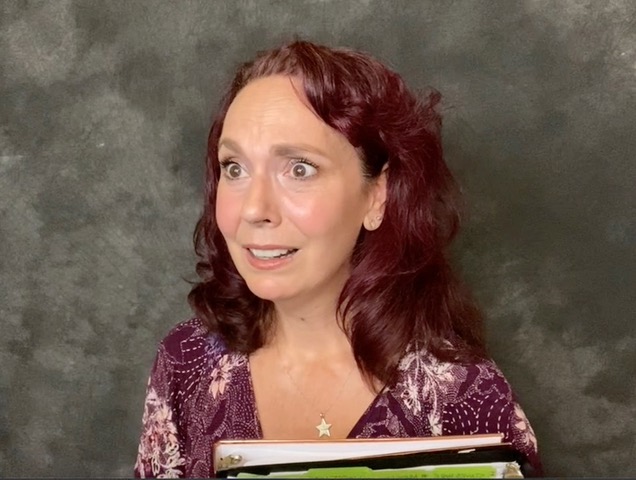 I've been self-taping up a storm this month! Here's a still from one of my favorites (fingers crossed I'll hear from them soon:) Shout out to my coaches Chris Campbell and Stephanie Linas, who always make me look good.
JUNE 2021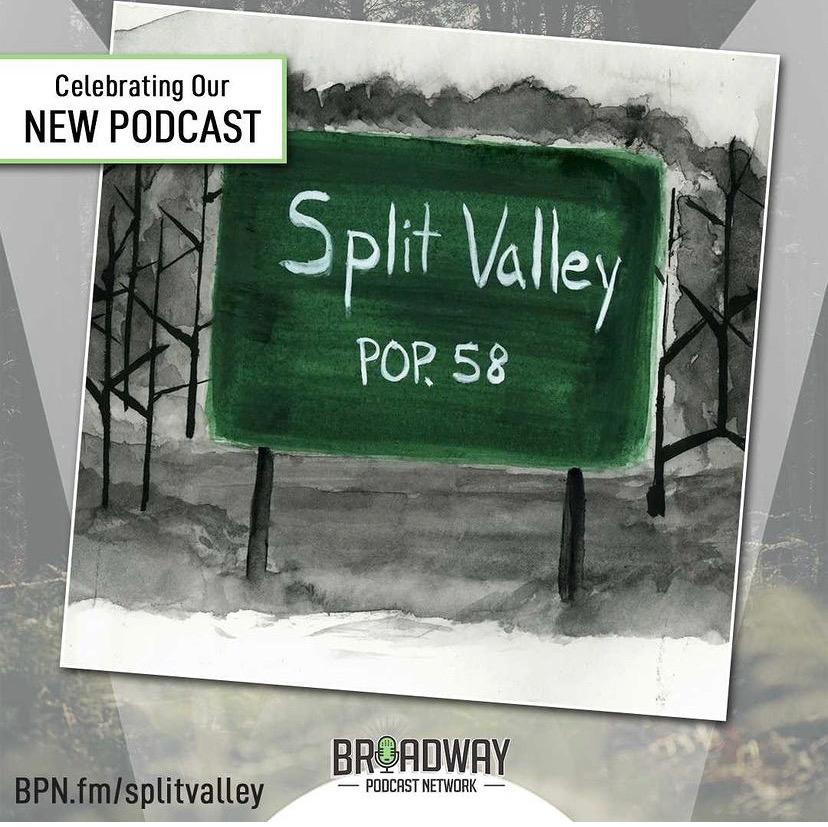 Exciting news! Split Valley has joined The Broadway Podcast Network. This is huge for our radio mystery. It will have much needed advocacy, distribution, and promotion. Long live Split Valley!
MAY 2021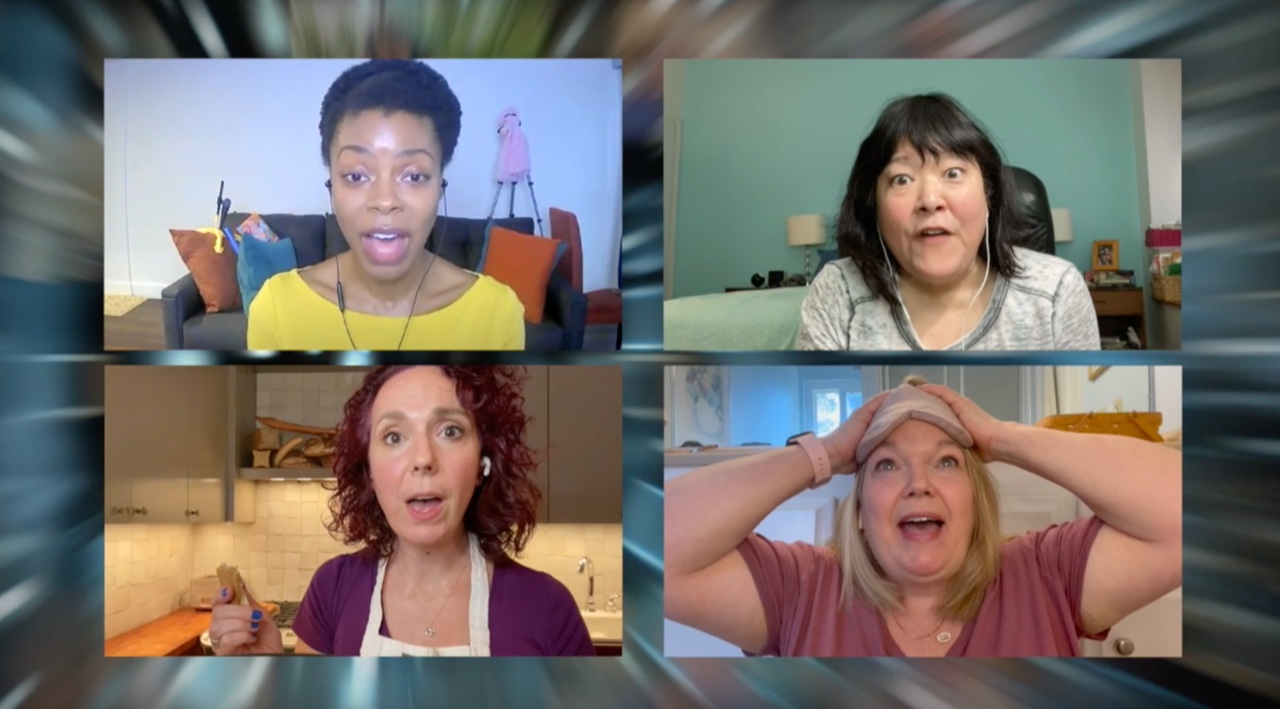 Together Apart raised $20,000 for The Actors' Fund last weekend! Here's a still from my contribution: "Care and Feeding."
Music by Carl Belfatti - Book and Lyrics by me - Directed by Vivienne Benesch - Starring Mia Ellis, Ann Harada, Kitty Belay, and me:)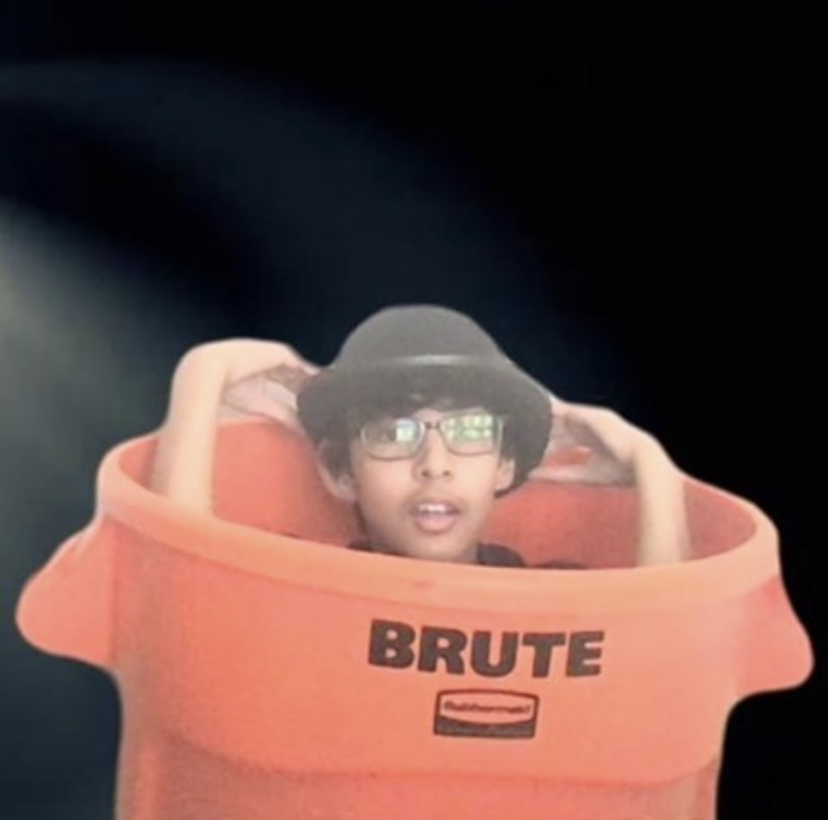 What is Brij doing?? He is performing the Samuel Beckett tribute in The Actor's Nightmare by Christopher Durang, LIVE on Zoom. I had so much fun directing these amazing kids. We came up with a new style of performance we coined "muppet acting" which requires LOTS of gestures and takes to the camera. They created theater magic in tiny Zoom squares and I'm just bursting with pride!
APRIL 2021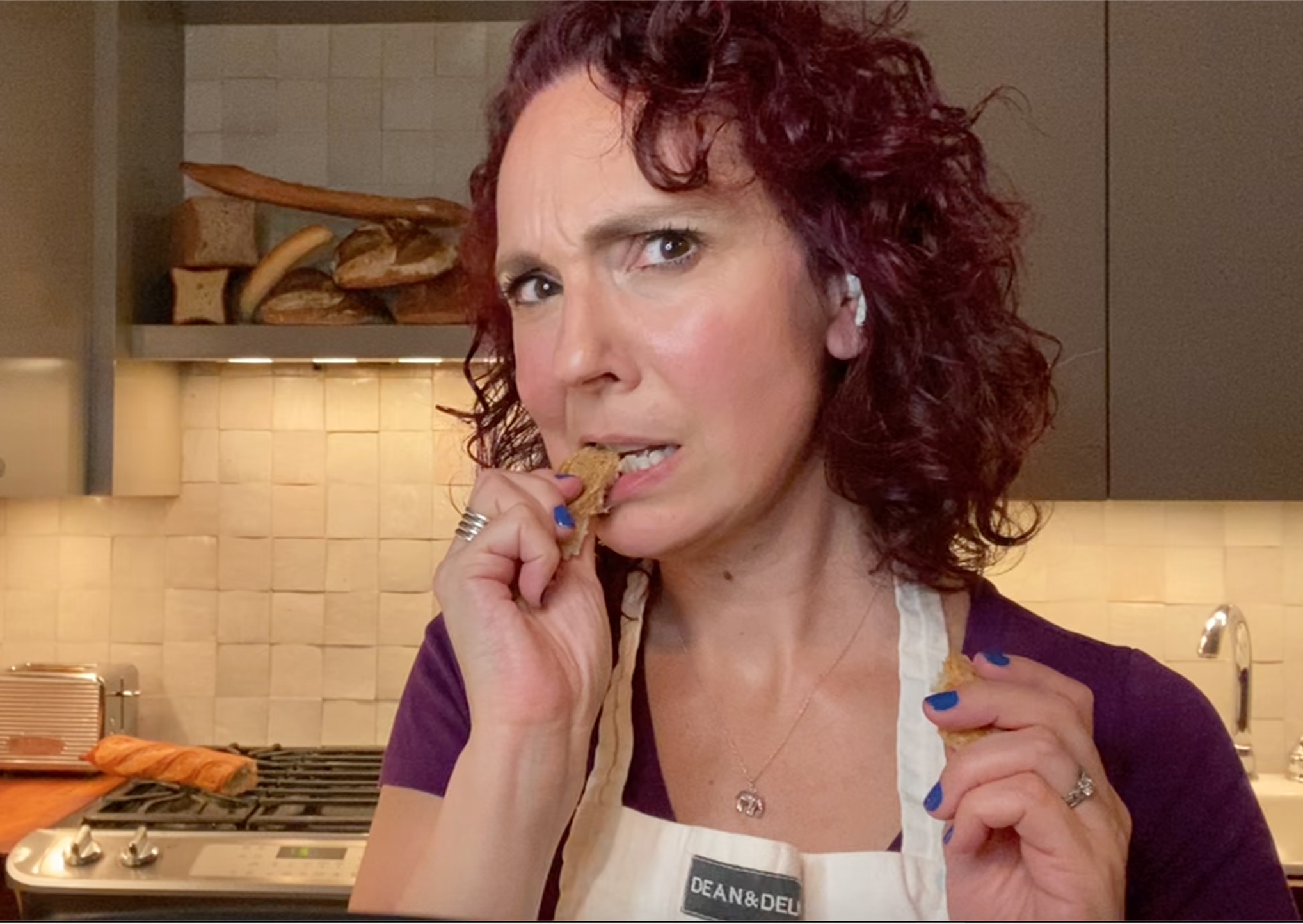 Here's a screenshot from "Care and Feeding", which I wrote for Together Apart, a collection of new short musicals written, composed, directed by, and featuring Brown University alumni. It premieres May 27th 8pm ET as a fundraiser for The Actors Fund. More soon!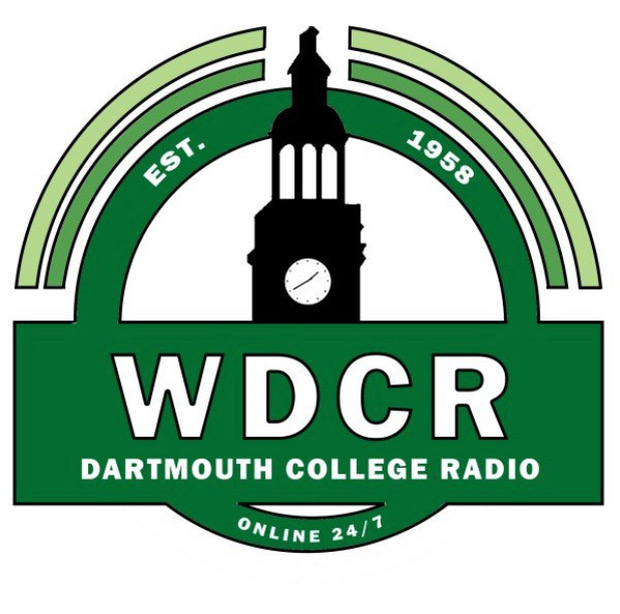 Split Valley's Radio Broadcast Premiere is April 8th at 8pm ET on WDCR! Pull up a chair, dim the lights, and TUNE IN.
MARCH 2021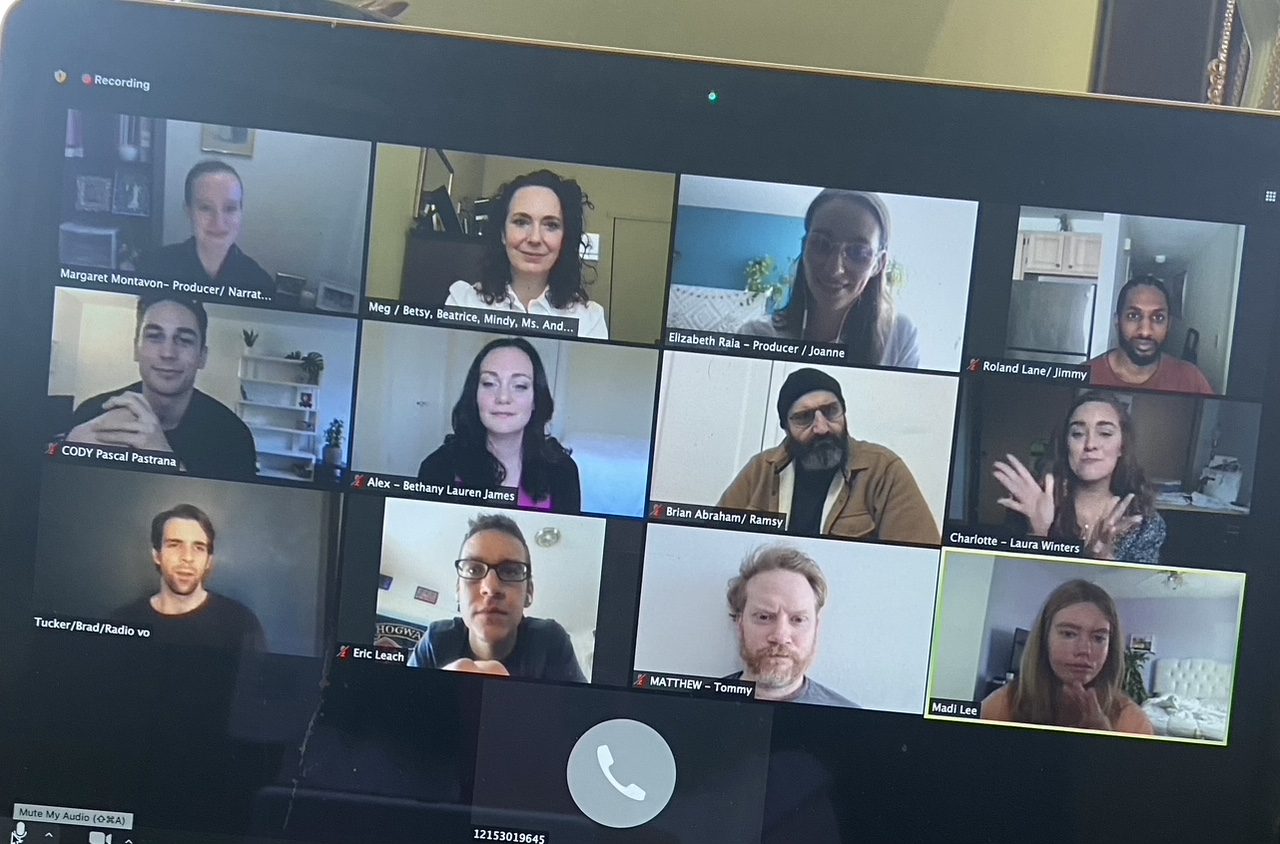 The super talented Bethany James and Laura Winters have written an amazing pilot: Offbeat. It's funny, moving, and highlights the talents of this incredible group of actors. I was delighted to voice a bunch of roles in the reading of their latest draft.
FEBRUARY 2021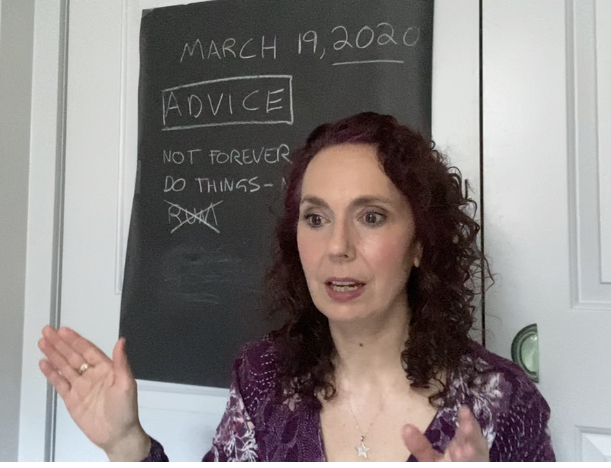 In quarantine I wrote a one woman show/cabaret currently titled Mess. This month I plucked up the courage to perform the first draft for a trusted few.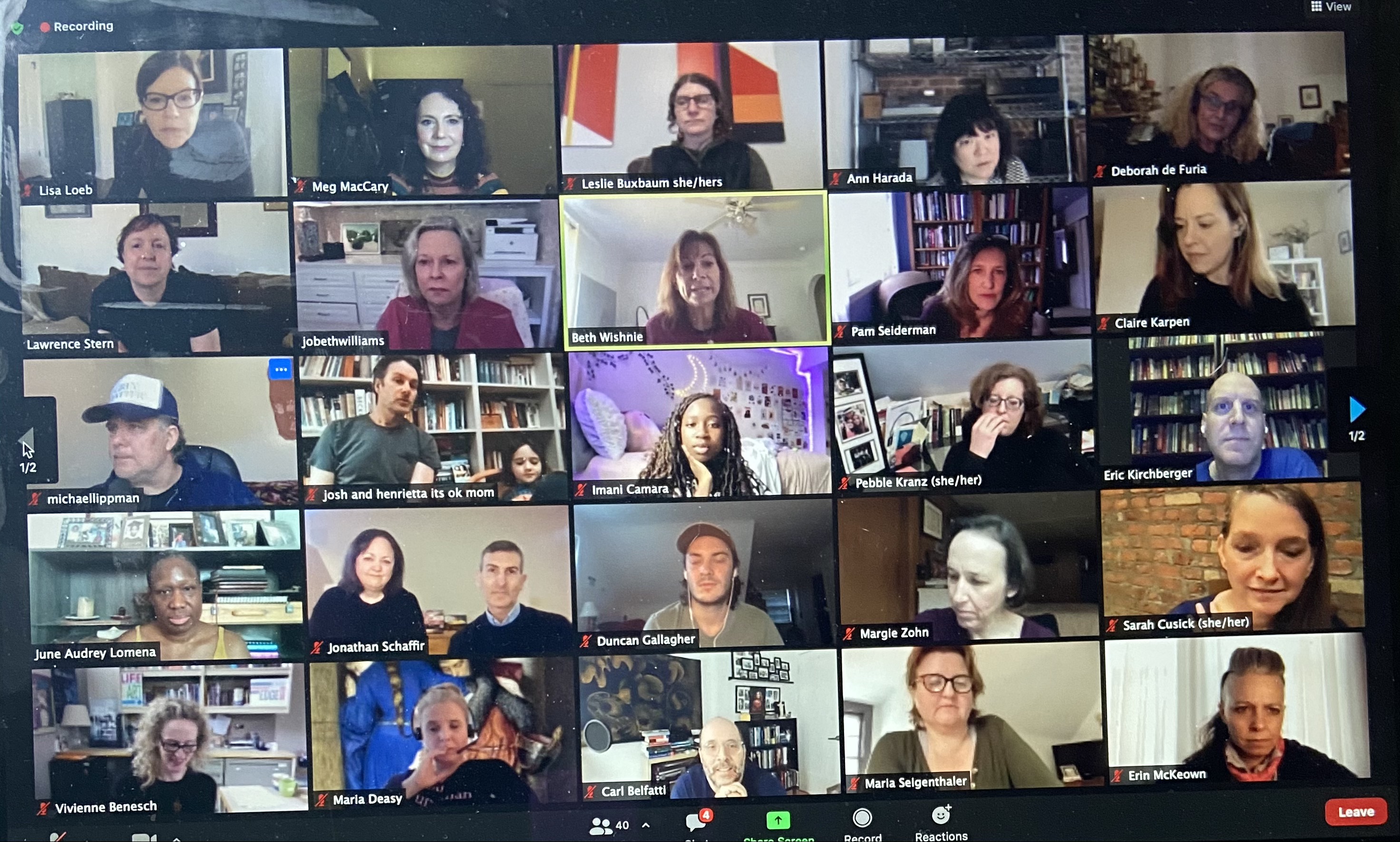 Here are just a few of the amazing people Lisa Loeb has gathered to write and perform the Brown Zoomusical!
My piece, "Care and Feeding", is being directed by Vivienne Benesch. More soon:)
JANUARY 2021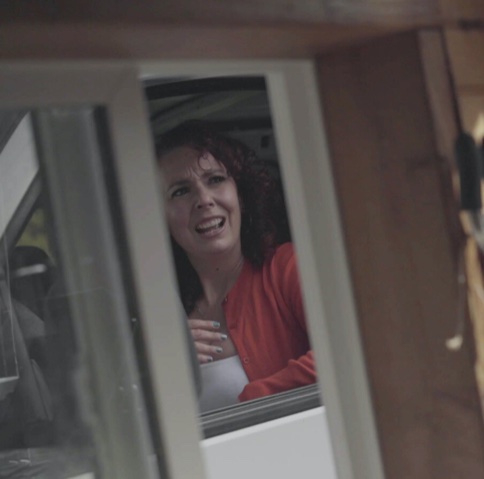 Here's the trailer for The Drive-Thru Therapist!
I play Stephani who has issues with her road rage:)
Can't wait to see it!